Absolute Performance
We've taken a look at the coolers at their lowest settings, now let's see how things turn around when we run them at the highest settings available. This is the point where the closed loop coolers are going to more aggressively dominate the quieter air coolers.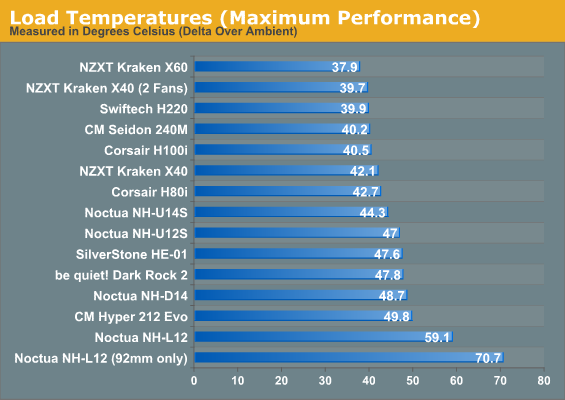 Sure enough, it's actually an even split. At full bore, the liquid coolers are at the top of the list while the air coolers, engineered primarily for silence, are at the bottom. The noise levels are much more telling.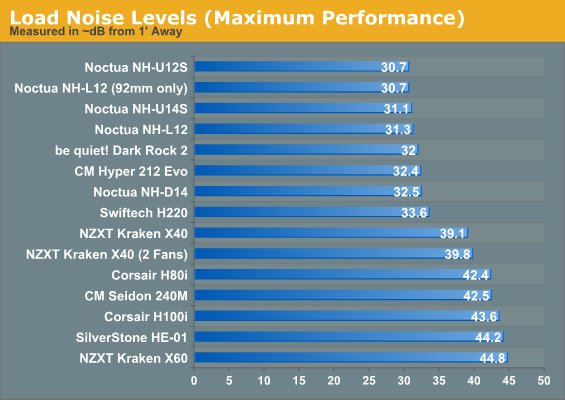 Outside of the inefficient SilverStone HE-01, the air coolers are quietest under load. Again, though, the Swiftech H220 is worth mentioning. While its absolute thermal performance left something to be desired compared to the smaller and theoretically inferior NZXT Kraken X40, the Kraken X40 has to run its fans a lot harder to hit those thermals.