Final Words
With a release scheduled for sometime in Q2 of this year, today's announcement is more of a preview. We're sure to have more details on hardware and software in the coming months. For now, the Galaxy S 4 seems like a logical evolution of the Galaxy S lineup. Faster hardware and a larger higher-resolution display were both expected and delivered upon.
Power users will be pleased by the modern SoC integration, and I'm sure there are some that will still be happy with the removable battery and micro SD card slot.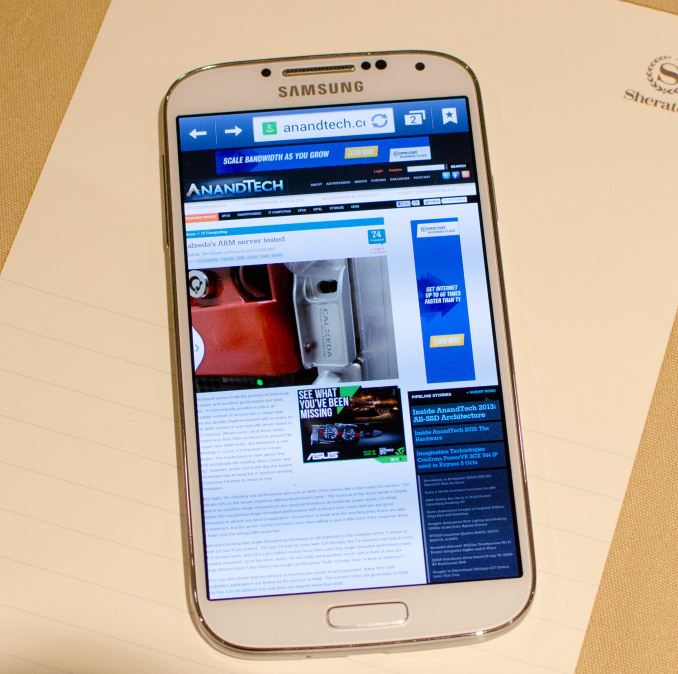 Samsung has continued to increase its focus on delivering enhancements through software, which is very obvious based on the list of launch features for the Galaxy S 4. Although I'm sure power users will still prefer unmodified Android, it's important to note that many of the features Samsung is introducing with the Galaxy S 4 will be very easy to market to mainstream consumers. The ability to control your smartphone without ever touching it or pause/unpause video with a glance are marketing messages that are very clear and easy to deliver.
The same is true for the enhancements to the camera app. While Samsung continued down the path of the megapixel race, truth be told it will have an easier time selling the Galaxy S 4 to mainstream consumers based on specs and the added features enabled by the new camera app.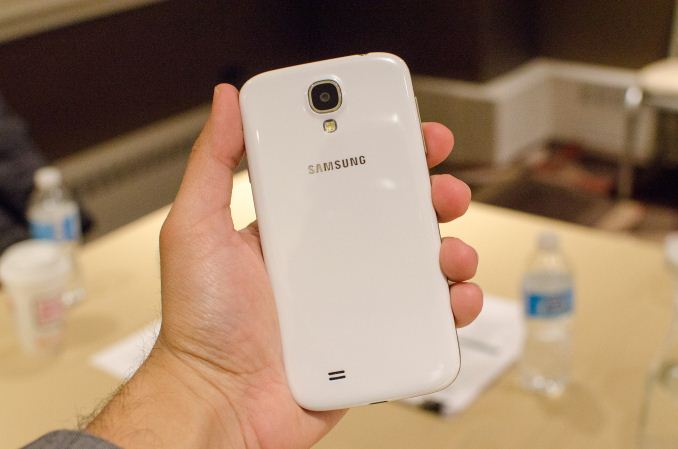 Round it all up with S Translate and S Health, two more features that aren't really new but definitely speak directly to consumers. It's Apple's Siri strategy, but coming from many different angles. Samsung's consumer focused strategy is one that has done very well and I see the Galaxy S 4 continuing that. The real question is how well all of these features will perform/work in final software. Conceptually the Galaxy S 4's software suite makes a lot of sense, the proof as always will be in the execution and how long it takes Samsung to get to the appropriate level of polish.