Conclusions, Part 1
While the Deepcool coolers were unique in their own ways, the conclusions I came to with them were basically the same. Most of them were fairly underwhelming with little to really recommend them, and today's testing pretty much puts the final nail in that coffin. None of them really stand up particularly well to the already widely available Cooler Master Hyper 212 EVO. The Deepcool Frostwin continues to be the highlight of their lineup, but if you need to go lower clearance than that, Noctua certainly has you covered.
I'm drawing conclusions on the individual coolers because each one arguably has something to offer in its own right that goes beyond absolute performance.
Noctua NH-D14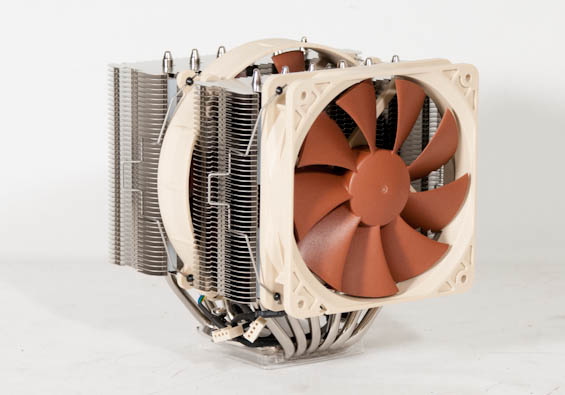 The Noctua NH-D14 performed admirably, and if for whatever reason a closed loop cooler isn't on your list, the D14 is about as good as it gets on American shores (at least until we get hardware from Prolimatech or Thermalright in for review.) SilverStone's Heligon HE01 can hit the same performance levels, but it produces much higher noise in the process. You'll pay a pretty penny for the NH-D14, but it definitely feels like a quality cooler. Installation is sturdy, and performance and acoustics are very good.
Noctua NH-L12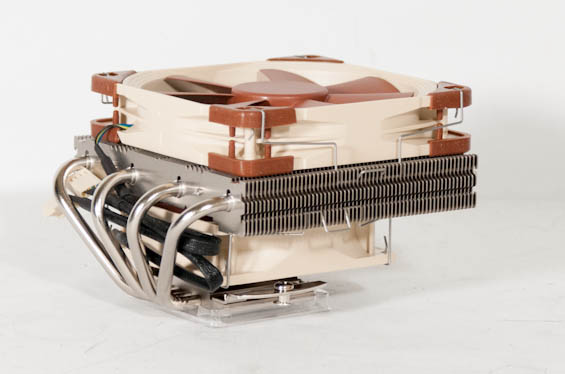 The Noctua NH-L12's performance isn't exceptional, but it has one very important ace in the hole: it has a fairly low profile. In situations where a tower cooler simply isn't going to be an option, Noctua's NH-L12 offers decent performance and excellent acoustics. With the 120mm fan installed, the cooler's height is 93mm; remove it, and it's down to just 66mm. I also experienced no clearance issues with the NH-L12, even on the fairly crowded mITX board used for testing.
Noctua NH-L9i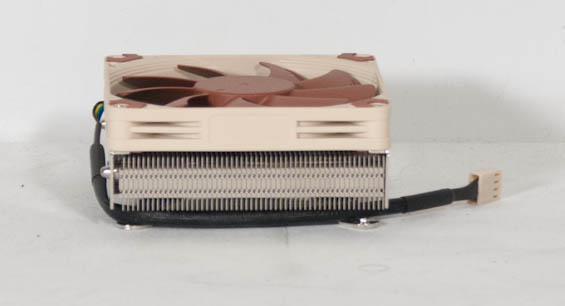 While the other coolers definitely have something to offer above and beyond the Intel stock cooler in every way but clearance, the Noctua NH-L9i is a tougher sell. Essentially what you're paying for with this cooler is maximum compatibility and superior acoustics to the stock cooler. For many users that may very well be enough, but I suspect for a lot of people the price tag is going to make it a hard sell. At that point you may very well be better off looking to spend up on the NH-L12 if cooling performance and clearance are going to be sticking points.
SilverStone Heligon HE01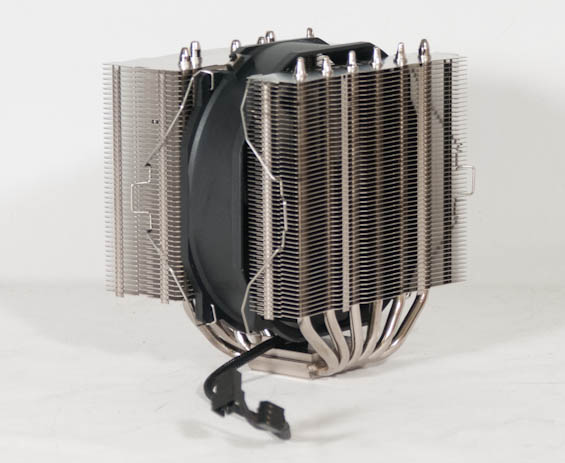 As a longtime fan of SilverStone's stuff, I approached the Heligon HE01 with some trepidation. Reviews for it elsewhere are generally favorable, but none are effusive. That typically means that the reviewer is being diplomatic. SilverStone's entrant doesn't perform poorly, but unfortunately runs into one major problem: nothing about it really recommends it over any of the other options available. If you're going to spend this much on an air cooler, you might as well go whole hog and grab Noctua's solution.