Silicon makers almost always put together a reference design of their own for both testing their hardware, optimizing software stack, and generally having something to build to. Increasingly we've seen these vendors then take that reference design and do something with it beyond just having it for their own internal use — after all, if you've built and qualified a device, it makes sense to do something with it. While NVIDIA isn't going to sell the FFRD directly, it's a platform they can quickly hand off to OEMs wanting to implement a smartphone-platform with Tegra 4 or 4i relatively quickly.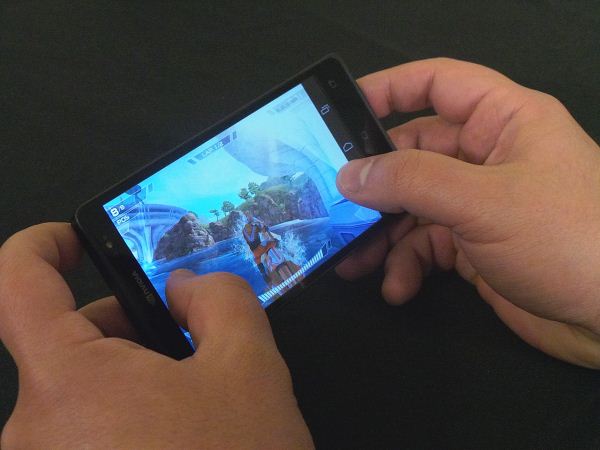 To that end, NVIDIA has crafted Phoenix, which is their very own FFRD (Form Factor Reference Design) for both Tegra 4 and 4i versions. The high level specifications are what you'd expect for something from this current generation, with a 5-inch 1080p display, LTE, relatively thin profile, and of course a Tegra 4 SoC inside.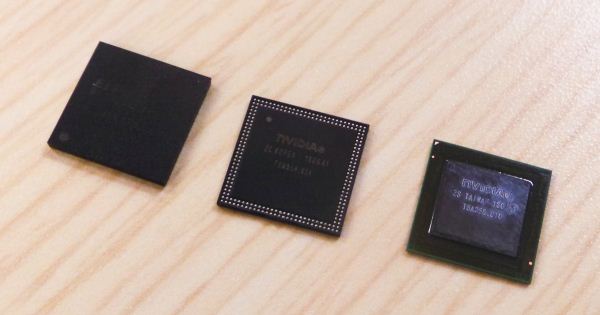 There are actually three different versions of the Phoenix — one in a version with Tegra 4, Tegra 4i without PoP (an external DRAM package), and a Tegra 4i version with PoP memory. All of them have the same PCB geometry inside, just a different SoC, and in the case of the Tegra 4 version, an external Icera i500 modem. NVIDIA showed us an image of their Tegra 4 Phoenix PCB, and in addition the Tegra 4i non PoP and Tegra 4 PCBs in the flesh. The Tegra 4 version has to include both Icera i500 and a MCP DRAM plus NAND of its own adjacent to it, right next to the DRAM for the Tegra 4. On the Tegra 4i version there's simply unused space in the region occupied by those packages.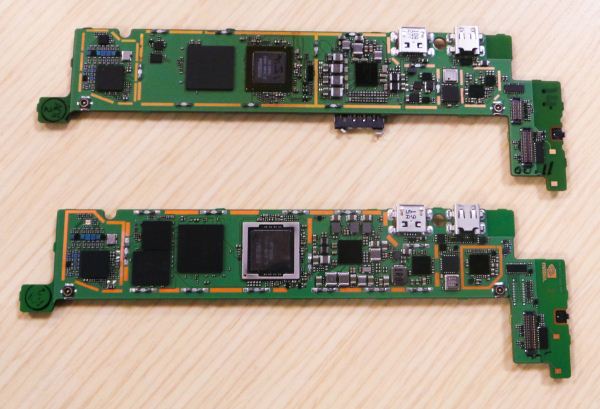 Glancing at the Tegra 4i package, we can also get Grey's actual internal codename, which isn't T30 series or T40 but rather T8A. The rest of the platform is basically what you'd expect for a modern device, and the PCB follows the rather typical L shaped design that's common right now across the entire segment.
NVIDIA also showed a Tegra 4i based version of the Phoenix playing a version of Riptide 2 at 1080p with even more graphical assets (real time lighting, shadows, and improved water simulation) enabled over the previous version of Riptide optimized for Tegra 3.
I didn't get too much time to play with the Phoenix – like any reference design from any of the players in this space it's more of a function over form piece of equipment for developers or the silicon vendor themselves to get easy access to the insides – but superficially it's the right kind of stuff for a smartphone right now.