Battlefield 3
Our final action game of our benchmark suite is Battlefield 3, DICE's 2011 multiplayer military shooter. Its ability to pose a significant challenge to GPUs has been dulled some by time and drivers, but it's still a challenge if you want to hit the highest settings at the highest resolutions at the highest anti-aliasing levels. Furthermore while we can crack 60fps in single player mode, our rule of thumb here is that multiplayer framerates will dip to half our single player framerates, so hitting high framerates here may not be high enough.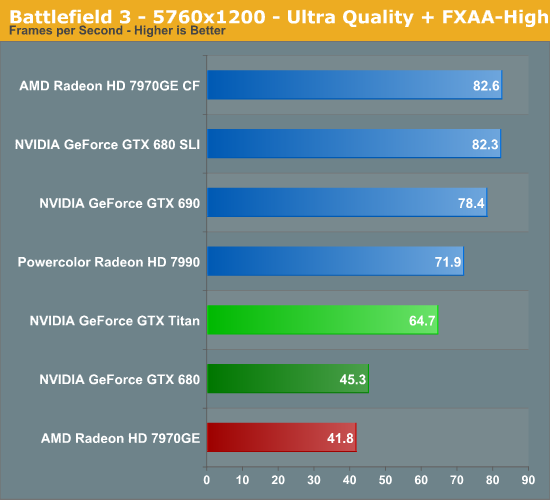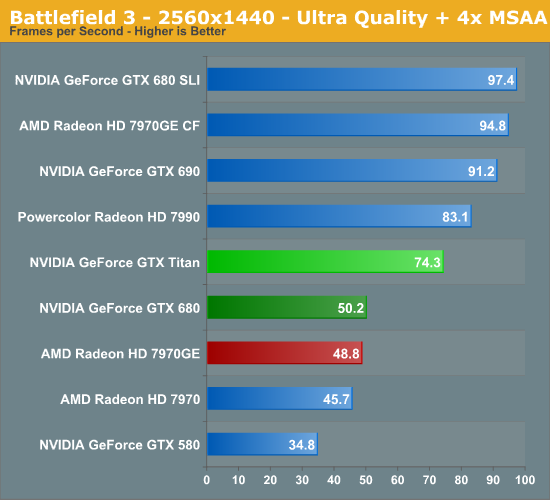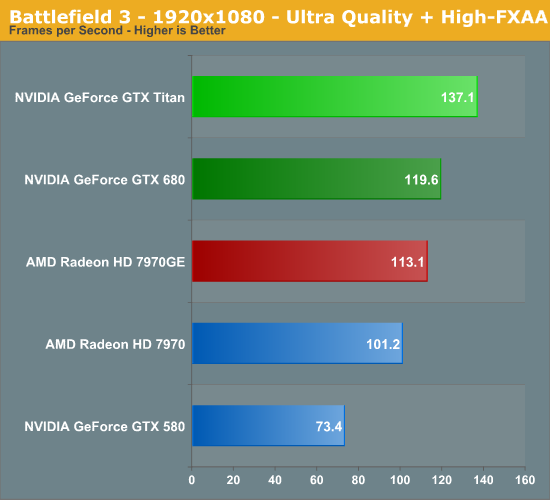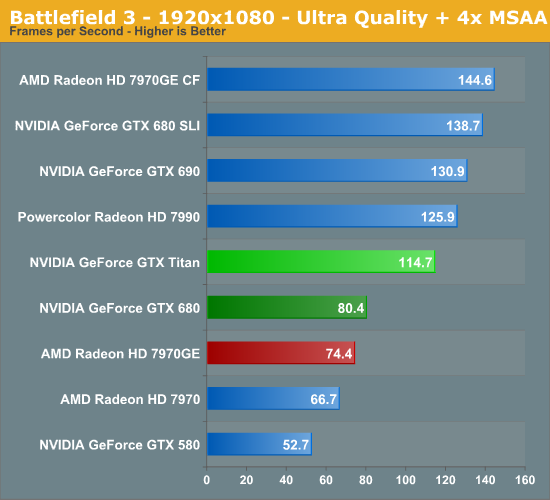 AMD and NVIDIA have gone back and forth in this game over the past year, and as of late NVIDIA has held a very slight edge with the GTX 680. That means Titan has ample opportunity to push well past the 7970GE, besting AMD's single-GPU contender by 52% at 2560. Even the GTX 680 is left well behind, with Titan clearing it by 48%.
This is enough to get Titan to 74fps at 2560 with 4xMSAA, which is just fast enough to make BF3 playable at those settings with a single GPU. Otherwise by the time we drop to 1920, even the 120Hz gamers should be relatively satisfied.
Moving on, as always multi-GPU cards end up being faster, but not necessarily immensely so. 22% for the GTX 690 and just 12% for the 7990 are smaller leads than we've seen elsewhere.