The Next Generation Form Factor for SSDs is designed to bring standardization to the wild west of Ultrabook SSD form factors. We reported on the standard at IDF, but in our Plextor meeting at CES we got the first look at two NGFF drives.
The drive to the left uses Marvell's PCIe controller 88SS9183, while the smaller drive on the right is still 9187 based. Note that despite the difference in interface, both use the same connector. Both feature the new GC algorithm from the M5 Pro Xtreme.
I also included a comparison to conventional mSATA drives so you can get an idea of the size reduction: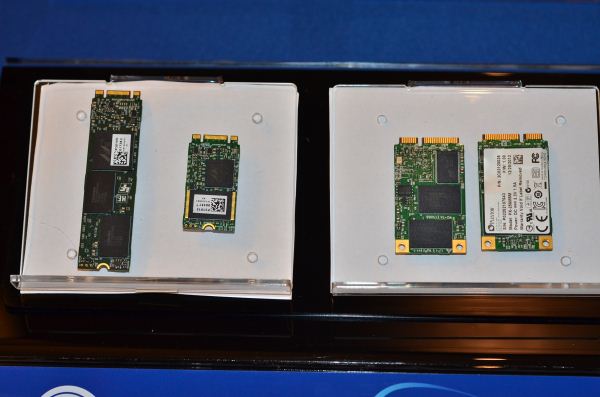 You can expect both drives to be available by June of this year, with the SATA version coming in a couple months earlier.