TRIM Functionality
Over time SSDs can get into a fairly fragmented state, with pages distributed randomly all over the LBA range. TRIM and the naturally sequential nature of much client IO can help clean this up by forcing blocks to be recycled and as a result become less fragmented. Leaving as much free space as possible on your drive helps keep performance high (20% is a good number to shoot for), but it's always good to see how bad things can get before the GC/TRIM routines have a chance to operate. As always I filled all user addressible LBAs with data, wrote enough random data to the drive to fill the spare area and then some, then ran a single HD Tach pass to visualize how slow things got. Honestly this is just another way of looking at the performance consistency data, but we also use it to verify TRIM functionality: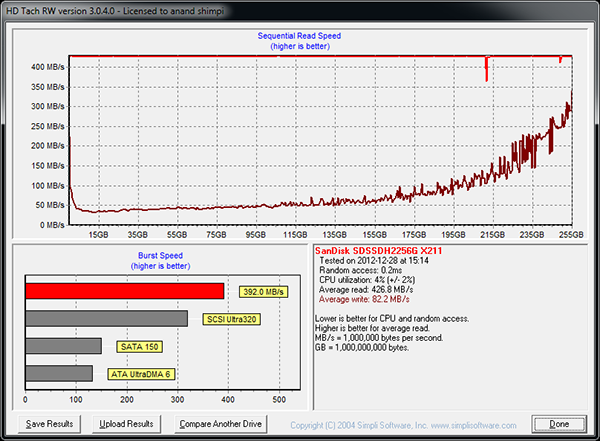 Worst case performance can definitely suffer, which is exactly what we saw in the performance consistency data earlier. The solution here, as always, is to keep as much free space on the drive as possible.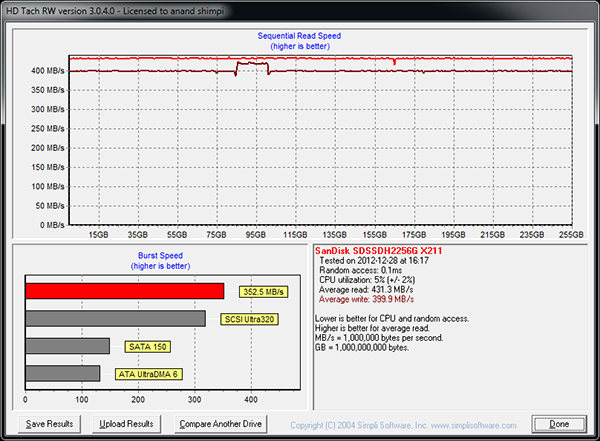 TRIM is functional as expected.