Performance vs. Transfer Size
ATTO does a good job of showing us how sequential performance varies with transfer size. Most controllers optimize for commonly seen transfer sizes and neglect the rest. The optimization around 4KB, 8KB and 128KB transfers makes sense given that's what most workloads are bound by, but it's always important to understand how a drive performs across the entire gamut.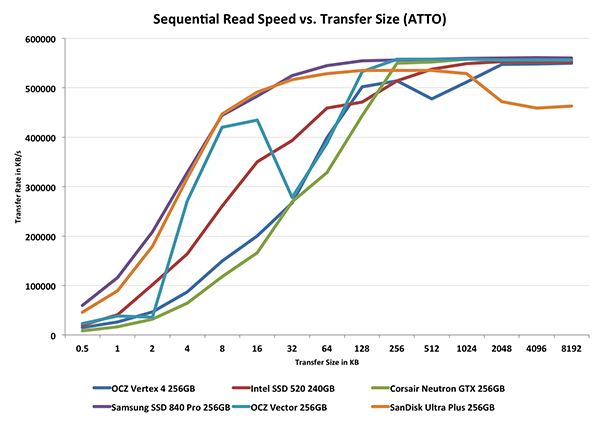 Ah that's a pretty read curve. Other than Samsung's SSD 840 Pro, none of the other vendors here deliver as good and consistent performance at smaller transfer sizes.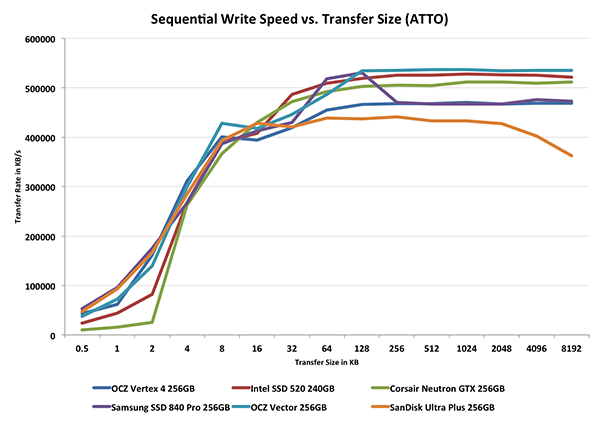 The write curve isn't as impressive. It starts out nicely but does lose out to the higher performers with larger transfer sizes - that 4-channel controller is likely to blame here.