Cortex A15: Kraken
While SunSpider wasn't a great performance target for Exynos 5250, Kraken is a different story entirely. The Cortex A15s complete the task significantly quicker than the competition, and as a result achieve competitive energy usage although at significantly higher peak power consumption.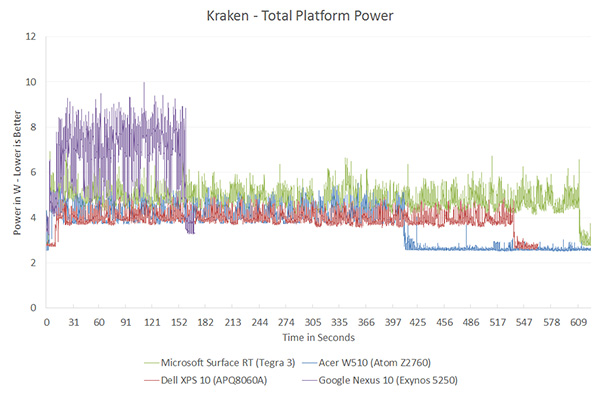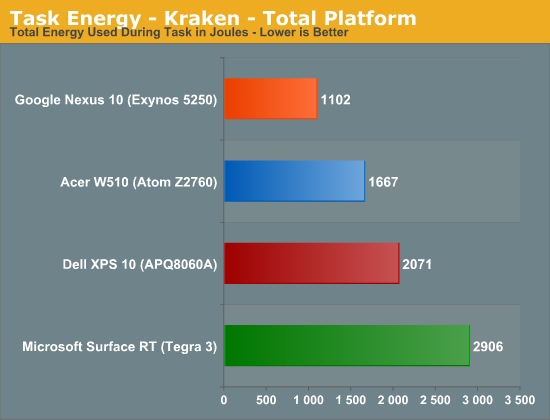 Despite the high peak power consumption of the Nexus 10 and its Cortex A15s, total energy usage is the lowest out of any of the contenders here since the Exynos 5250 is able to complete the benchmark so quickly. Intel is up next, followed by Qualcomm.
Once again we're seeing peak CPU power usage of ~3W, compared to < 1.5W for the competition. The performance advantage is enough to justify the added power, however in devices that simply can't dissipate this much heat (e.g. smartphones) I wonder what will happen.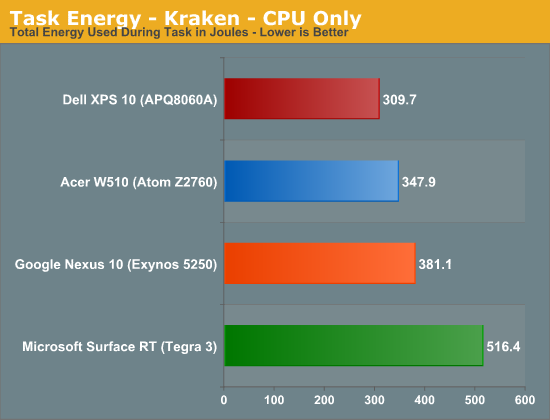 Isolate the CPU cores themselves and the race is much closer, this time with Qualcomm taking the lead.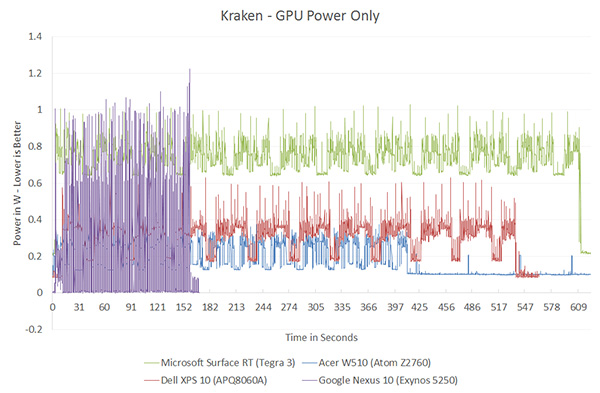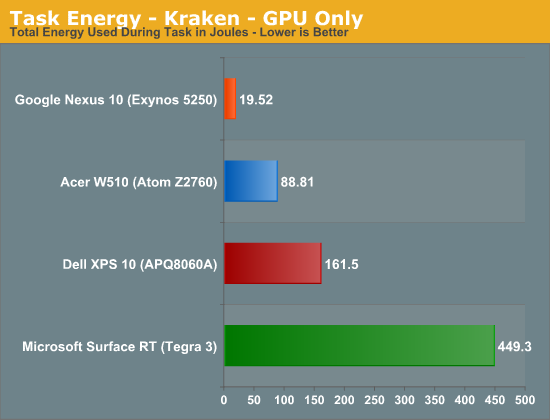 When mostly idle, the Mali-T604 on Samsung's 32nm LP (HK+MG) process barely sips power.
Kraken - Max, Avg, Min Power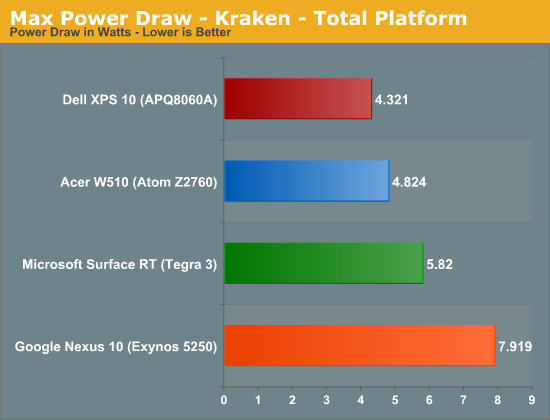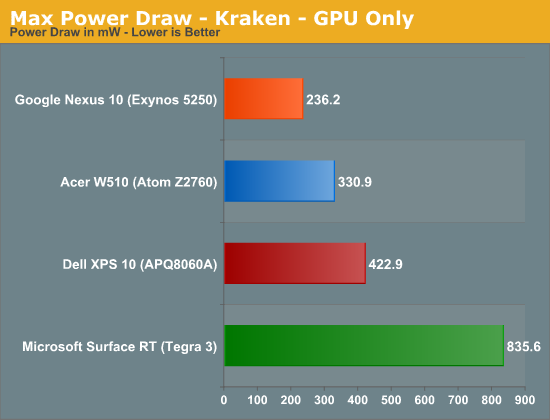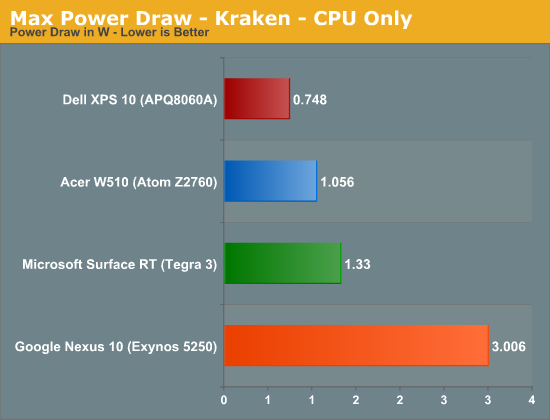 Average Power Draw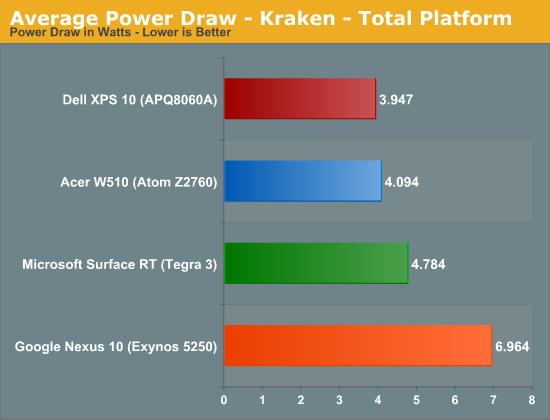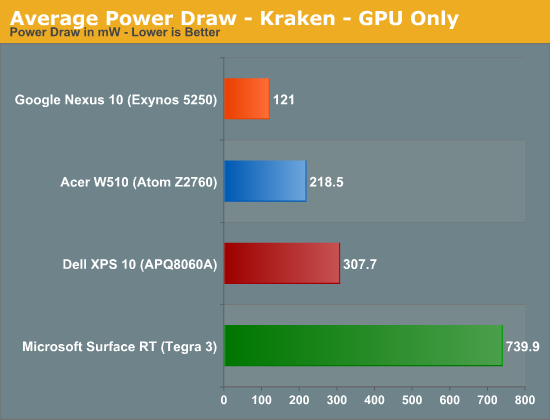 Minimum Power Draw