Cortex A15: SunSpider 0.9.1
SunSpider performance in Chrome on the Nexus 10 isn't all that great to begin with, so the Exynos 5250 curve is longer than the competition. I wouldn't pay too much attention to overall performanceas that's more of a Chrome optimization issue, but we begin to shine some light on Cortex A15's power consumption: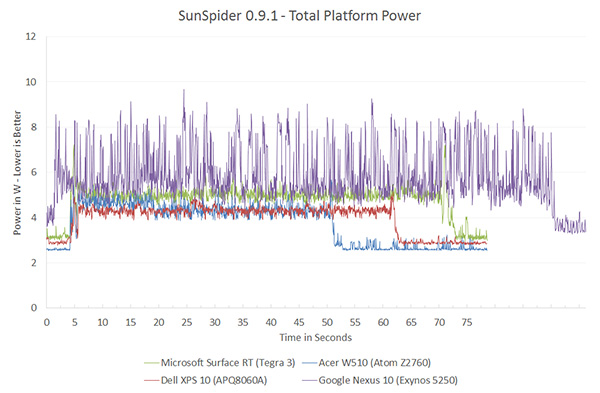 Although these line graphs are neat to look at, it's tough to quantify exactly what's going on here. Following every graph from here on forward I'll present a bar chart that integrates over the benchmark time period (excluding idle) and presents total energy used during the task in Joules.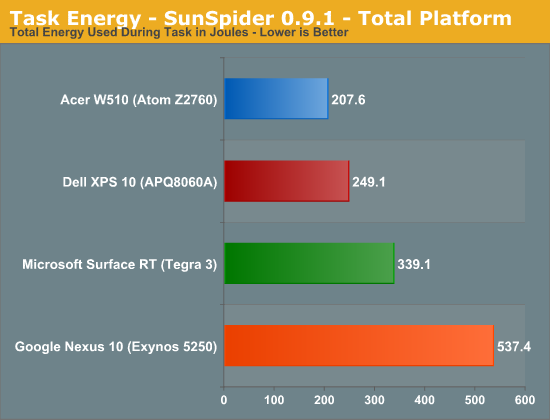 The data here reflects what you see in the chart above fairly well. Acer/Intel manage to get the edge over Dell/Qualcomm when it comes to total energy consumed during the test. The Nexus 10 doesn't do so well here but that's likely a software issue more than anything else.
CPU power is just insane. Peak power consumption is around 3W, compared to around 1W for the competition.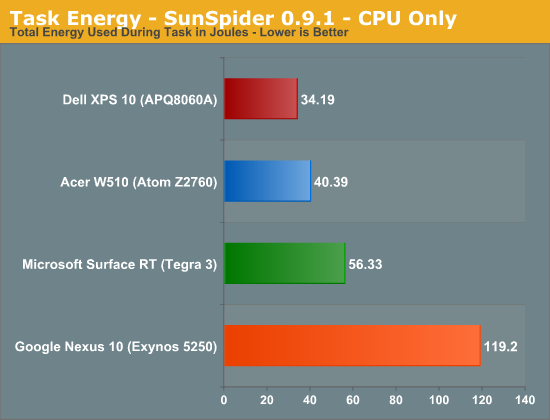 Looking at the CPU core itself, Qualcomm appears to have the advantage here but keep in mind that we aren't yet tracking L2 cache power on Krait (but we are on Atom). Regardless Atom and Krait are very close.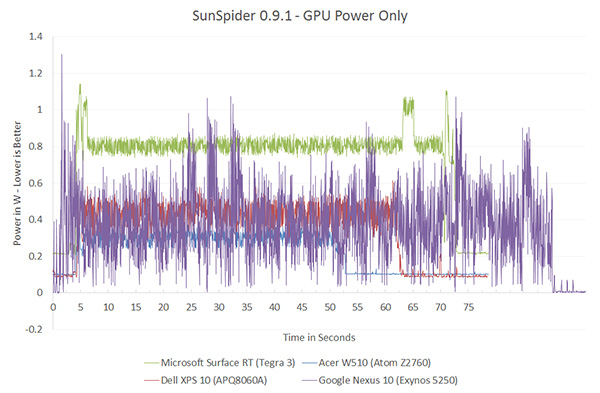 Even GPU power consumption is pretty high compared to everything else (minus Tegra 3).
SunSpider - Max, Avg, Min Power
For your reference, the remaining graphs present max, average and min power draw throughout the course of the benchmark (excluding beginning/end idle times).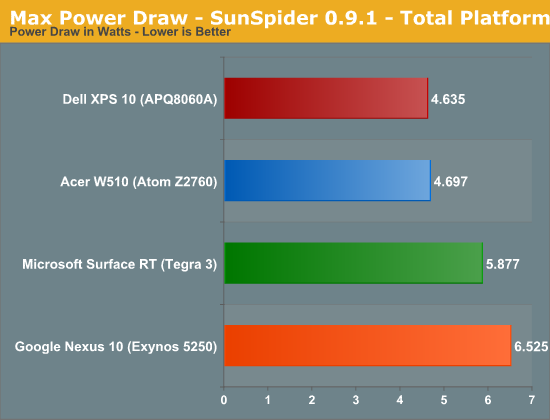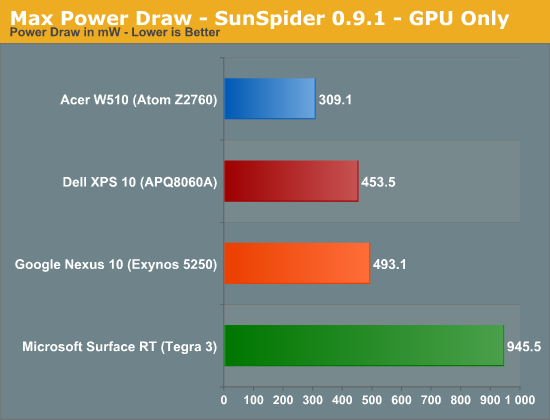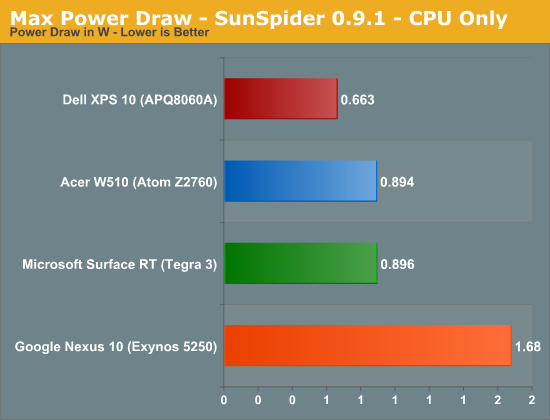 Average Power Draw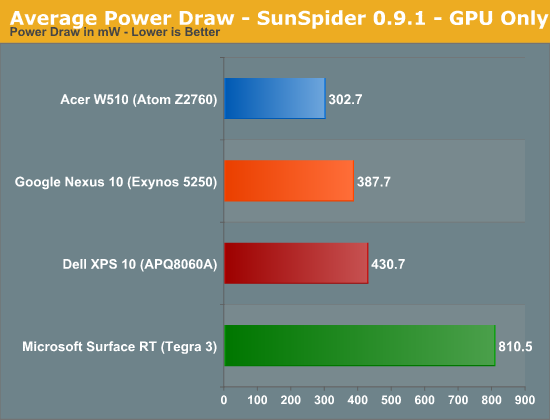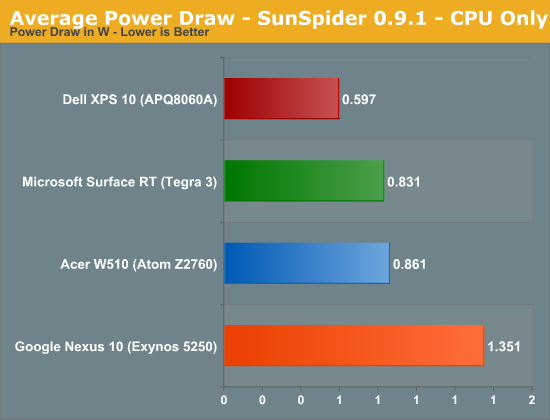 Minimum Power Draw