Cortex A15: GPU Power Consumption - 3D Gaming Workload
ARM's Mali-T604 GPU is pretty quick, but similar to ARM's Cortex A15s it can definitely use a considerable amount of power to deliver that performance. Peak GPU power consumption tops out at just under 4W compared to ~1W for Qualcomm's Adreno 225. Even the Cortex A15s pull a decent amount of power in this test compared to the alternatives. It seems like that 4W max we keep seeing is likely the typical TDP for the Exynos 5250, anywhere from 1x - 4x what we get with Atom Z2760 and APQ8060A.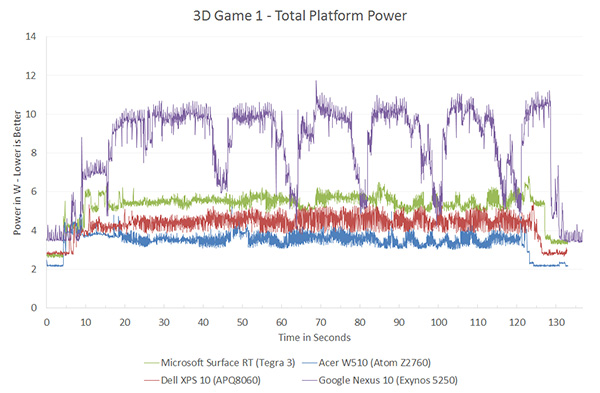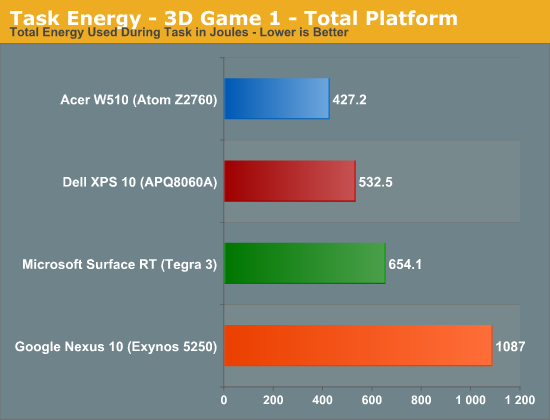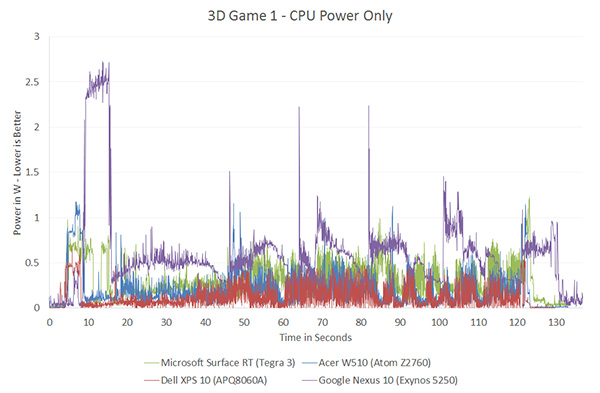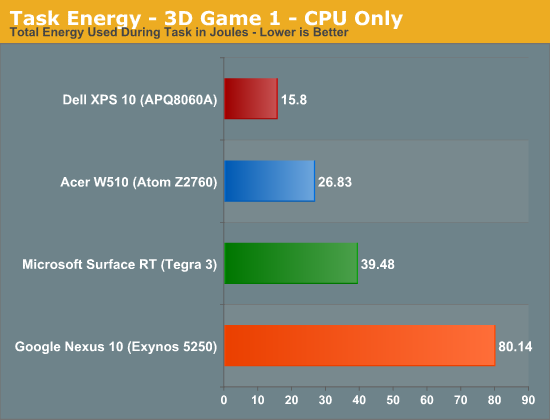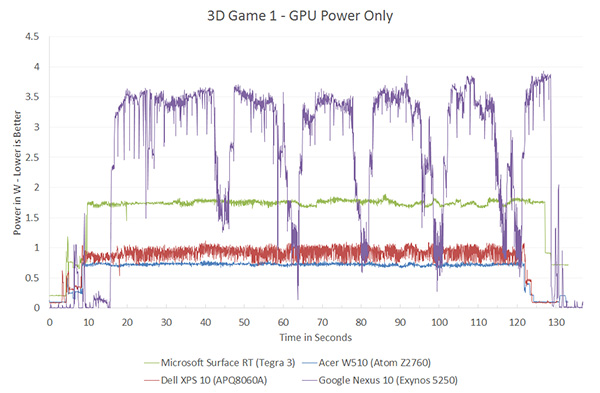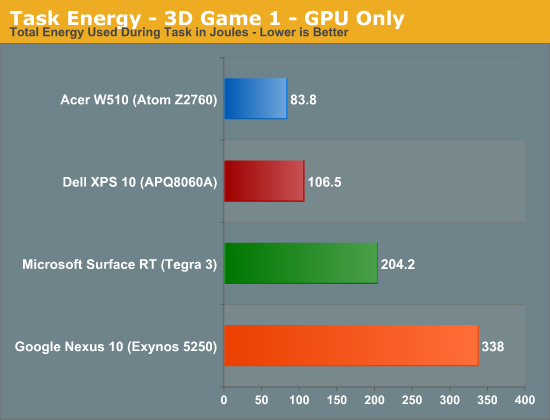 The Mali-T604's performance advantage here comes at a price: total energy consumed is far higher than any of the competing solutions.
GPU Power Consumption - Max, Avg, Min Power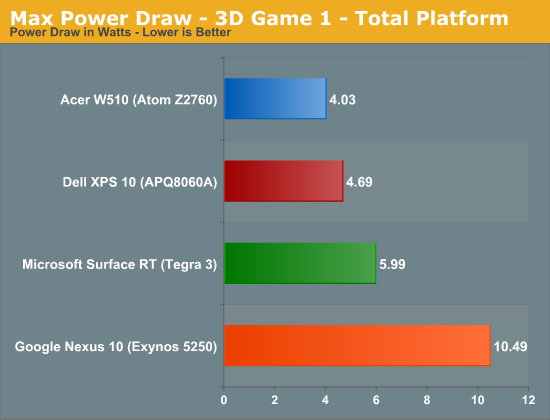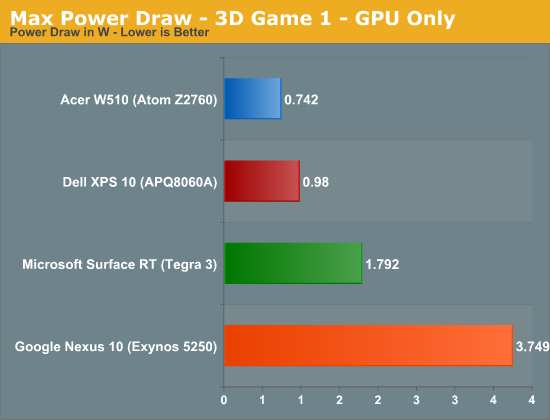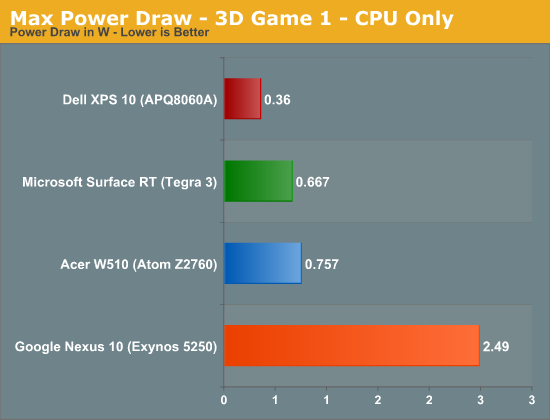 Average Power Draw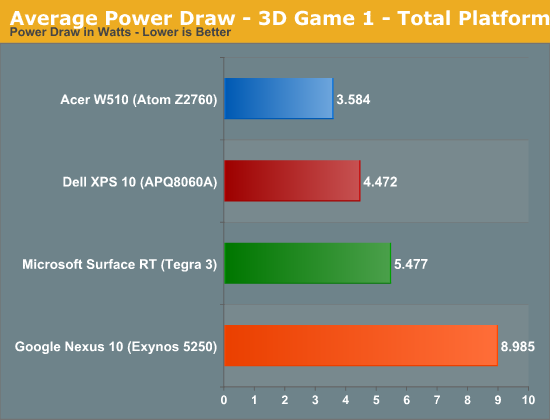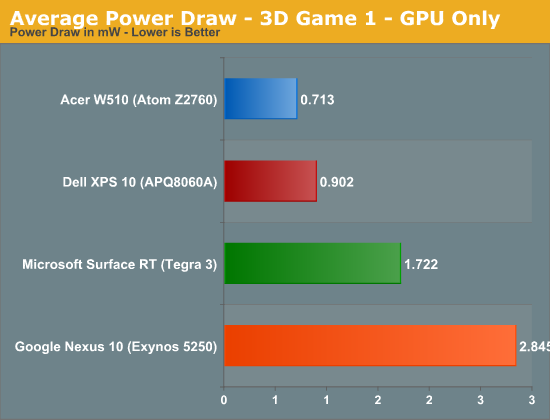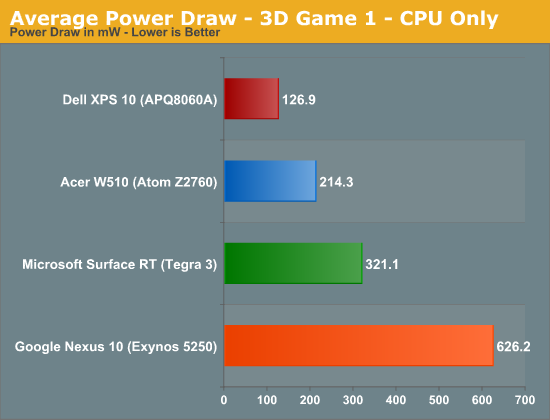 Minimum Power Draw