Cortex A15: WebXPRT 2013 - Community Preview 1
Obviously since we don't have an Android version of TouchXPRT we can't run that, but we can use PT's WebXPRT test on all of the platforms here. Exynos 5250 manages the best score we've seen thus far (246), although since we are using different browsers it's entirely possible that its performance is still being held back a bit. The performance advantage over Atom is around 9%, however the power expended to get here is significant.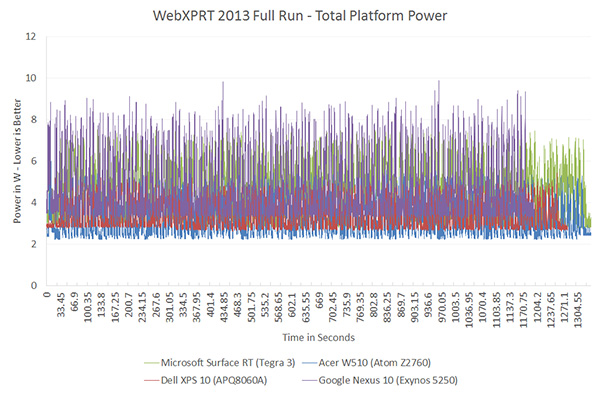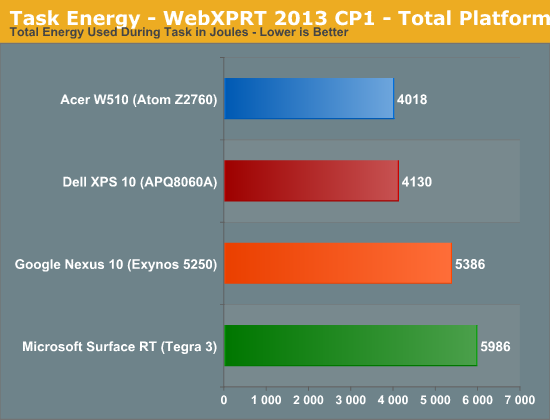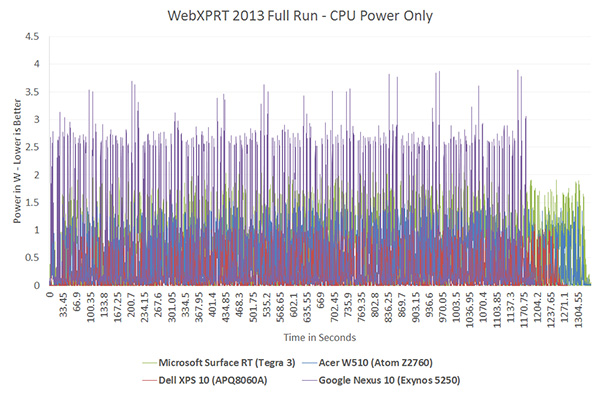 Once again, peak CPU power usage is in a completely different league. Here we see spikes nearing 4W for the dual core Cortex A15 SoC, compared to < 1.5W for Intel and Qualcomm.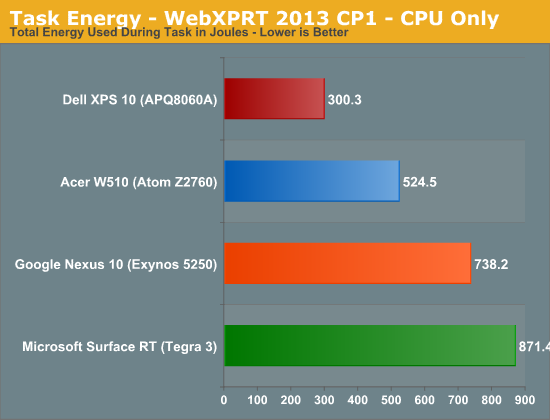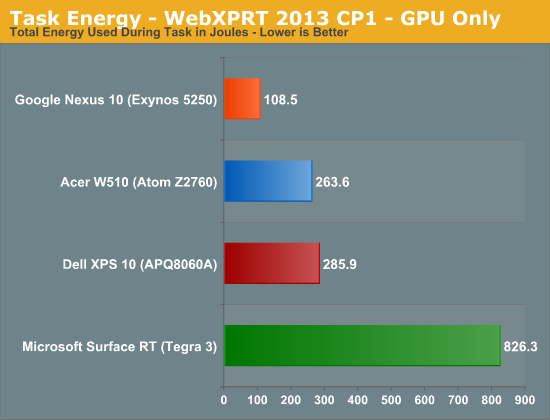 WebXPRT 2013 CP1 - Max, Avg, Min Power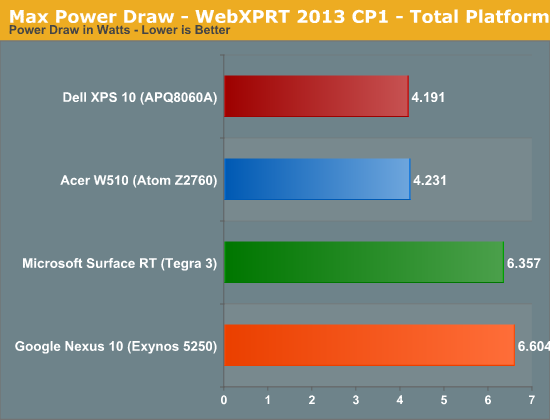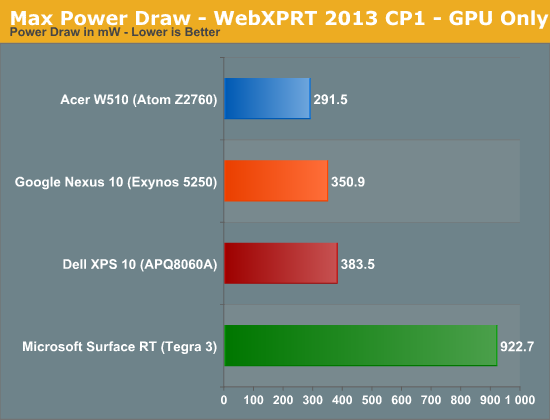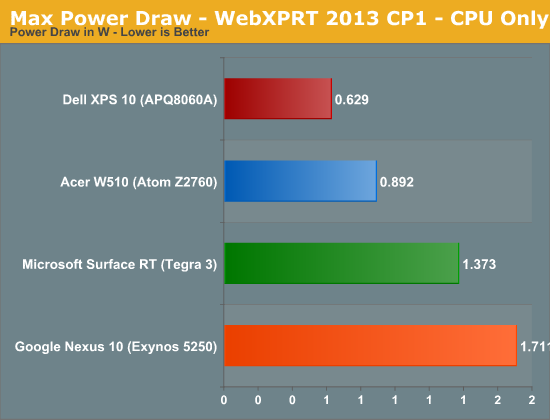 Average Power Draw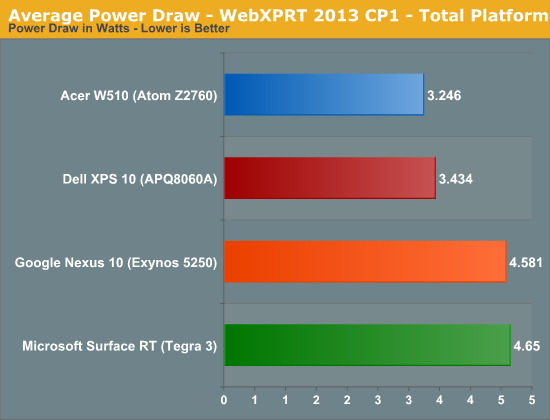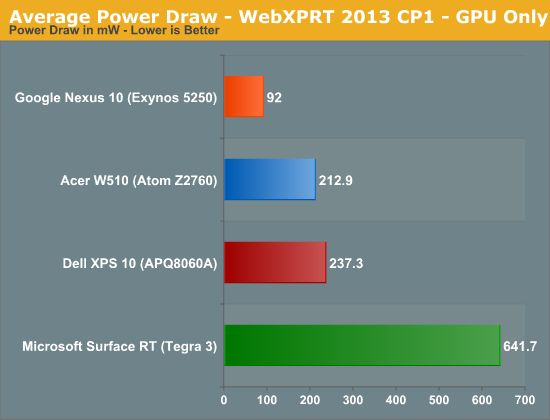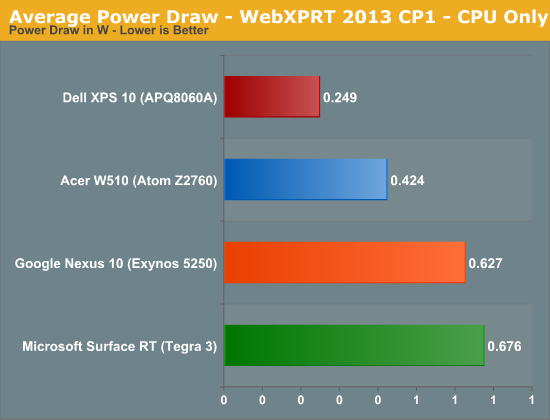 Minimum Power Draw