Power During Boot
For the next test I measured power during a cold boot process. Here we're looking at power consumption from device off to hitting the Windows Start Screen: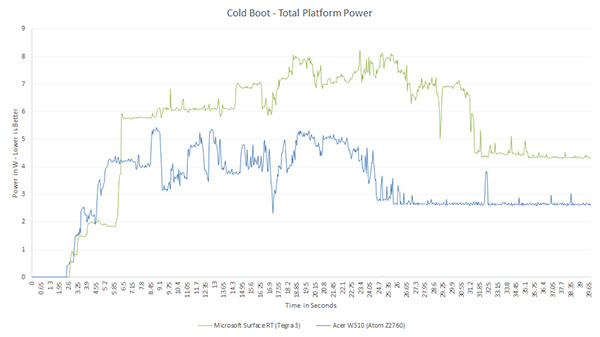 Now we get our first glimpse of active power and there's a definite advantage here for Intel. Peak power consumption for the entire tablet tops out at just over 5W compared to 8W for Surface RT. Let's dig deeper to find what is responsible for the added power consumption: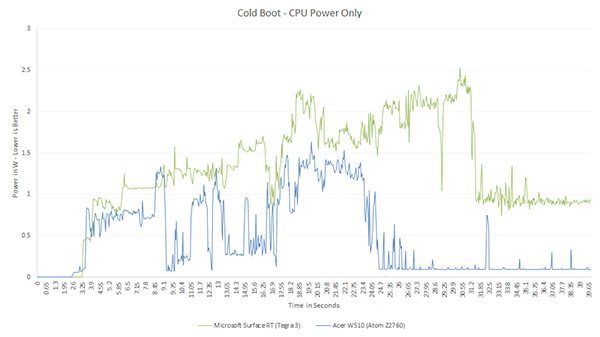 The difference in average CPU power consumption is significant. Tegra 3 pulls around 1.29W on average compared to 0.48W for Atom. Atom also finishes the boot process quicker, which helps it get to sleep quicker and also contributes to improved power consumption.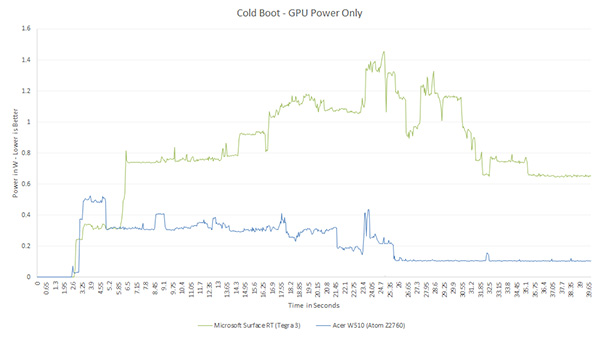 GPU power is a big contributor as well with Tegra 3 averaging 0.80W and Atom pulling down 0.22W.
Launching Word 2013
As another simple test, I looked at power consumption while launching Microsoft Word 2013 on both platforms: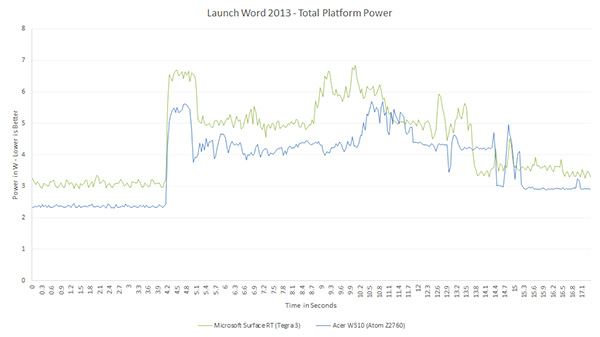 Here both tablets seemed to finish in about the same time but if you look at the power consumption graph you'll see that the W510 actually took a little bit longer. The difference wasn't great enough to really change the power profile: NVIDIA consumed 0.60W on average for its CPUs, while Intel pulled 0.48W on average: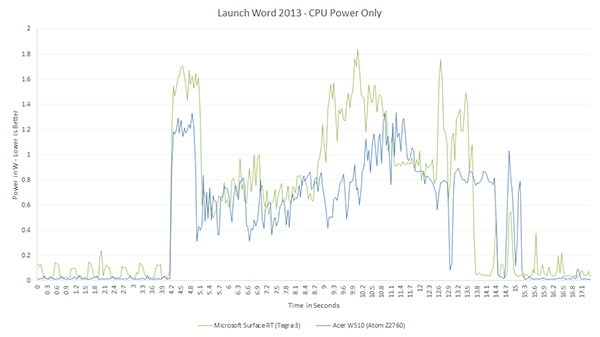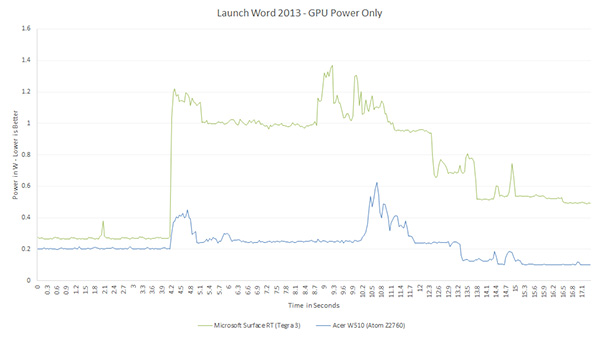 Once again, there's a pretty stark difference on the GPU rail which makes me wonder if we're not looking at more than just GPU power here. Either that or Tegra 3's GPU implementation isn't all that power efficient compared to Imagination's. For the raw averages you're looking at 0.73W for NVIDIA compared to 0.23W for Intel.