The Display
Like all Windows RT tablets, the ATIV Tab features a 1366 x 768 display. The 10.1-inch screen has great viewing angles (178-degree) and a reasonable contrast ratio. Max brightness is 424 nits, although the bright display does come at the sacrifice of deep blacks (0.48 nits). I did notice one spot of significant backlight bleed on my review sample.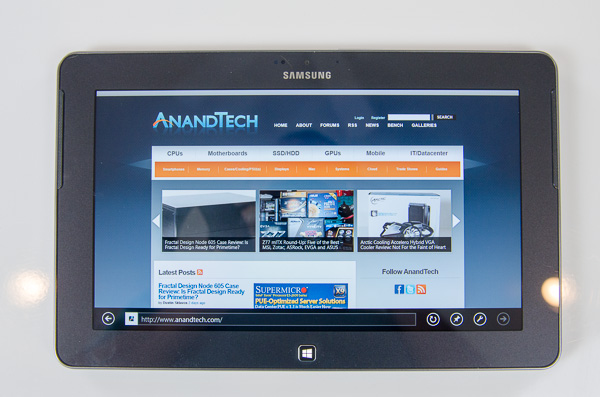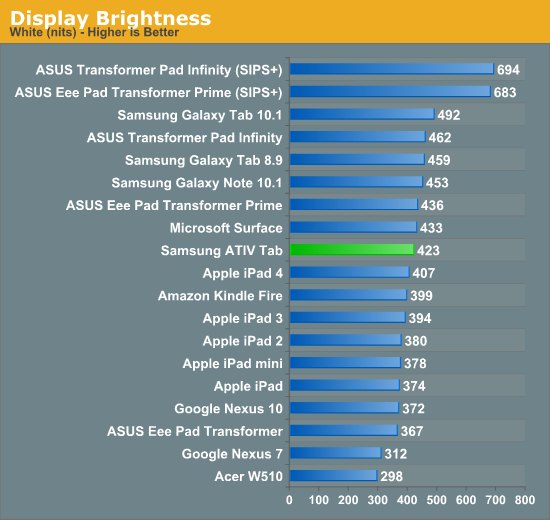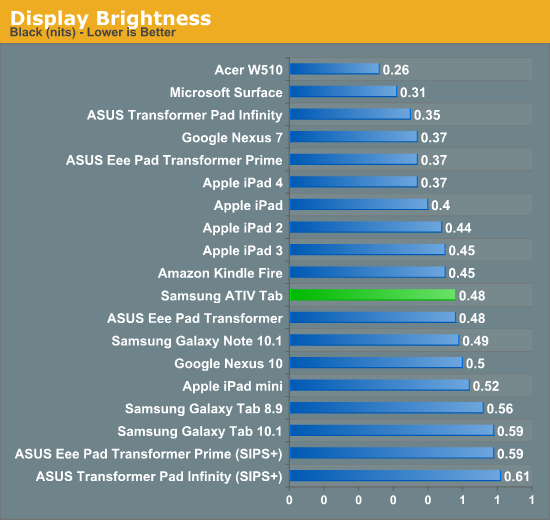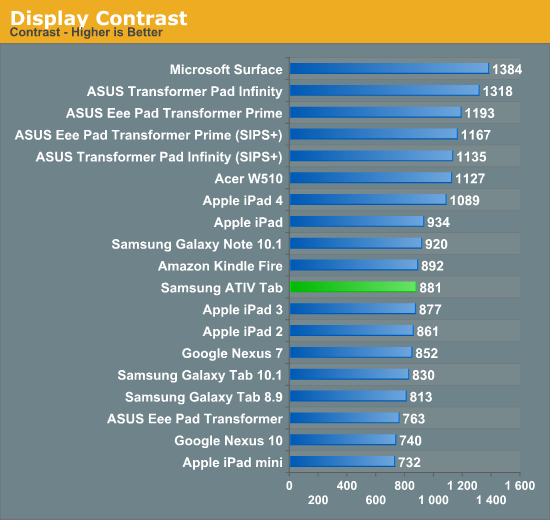 Overall display performance is good compared to most notebook PCs at this price point, but no where near the best tablets we've tested. The big issue, as with most tablets these days, boils down to color accuracy.
Once again I turned to our own Chris Heinonen's CalMAN smartphone/tablet workflow. We'll start off by looking at the calibrated white point for these tablets. What you're looking for here is a number close to 6500K: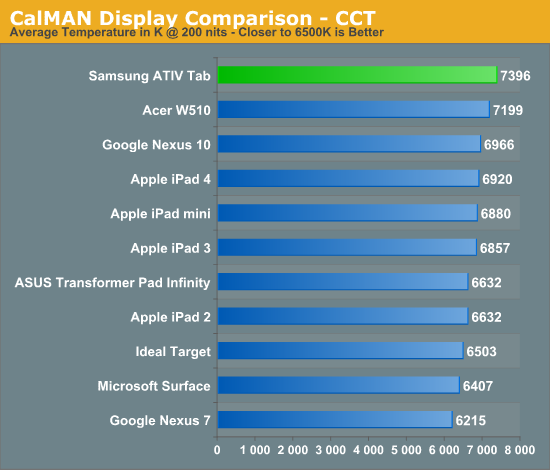 The next three charts look at accuracy represented as a difference between various source colors and what's reproduced on the display. The results are presented as average dE2000, with lower numbers being better.
First up is Grayscale performance, here we're looking at the accuracy of black, white and 19 shades of gray spread in between the two extremes: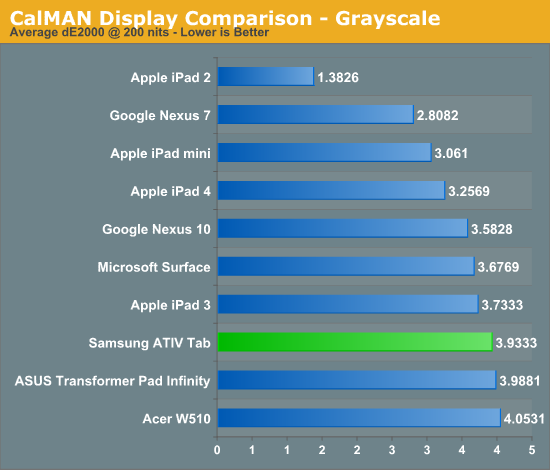 Grayscale accuracy is decent, slightly behind Surface RT and the 3rd generation iPad.
First in our color accuracy tests is a saturation sweep. Here we're looking at 20%, 40%, 60%, 80% and 100% saturations of red, blue, green, magenta, yellow and cyan.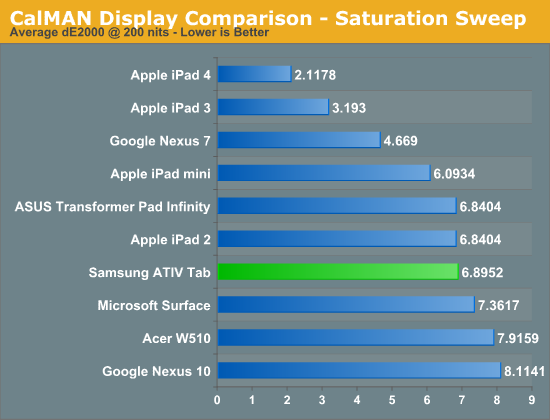 Start getting into colors and we see the same problem of absent color calibration that we've seen elsewhere. The display looks good, but it's not well calibrated at all. Color reproduction performance is similar to Surface, but behind the Retina iPads.
Gamut CIE Chart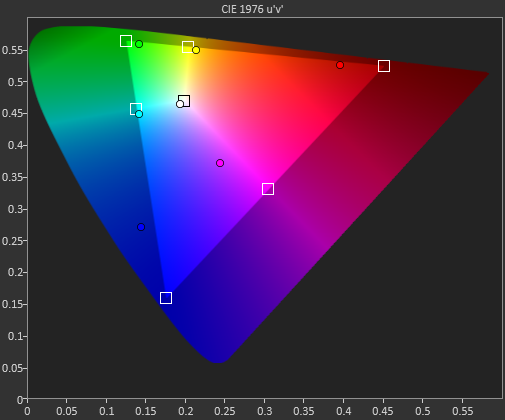 Saturation CIE Chart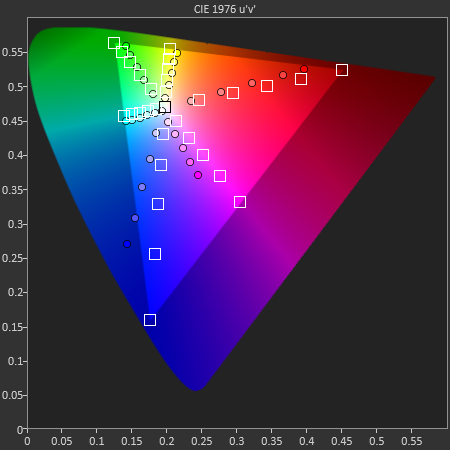 For our final accuracy test we're looking at the difference between a Gretag Macbeth colorchecker chart and the rendered swatches on these displays. Once again, lower numbers are better.

GMB Color Checker