Noise and Thermal Testing, Stock
When testing something like the Corsair Carbide 200R that sells for just $49, expectations need to be adjusted. While cases above the $150 mark should be expected to provide both excellent cooling and excellent acoustics, a case like the 200R is mostly just expected to "get the job done." The goal is a tougher balance of noise, thermals, and overall build quality; we're just looking to maximize value here.
Ambient temperature during testing was between 22C and 23C.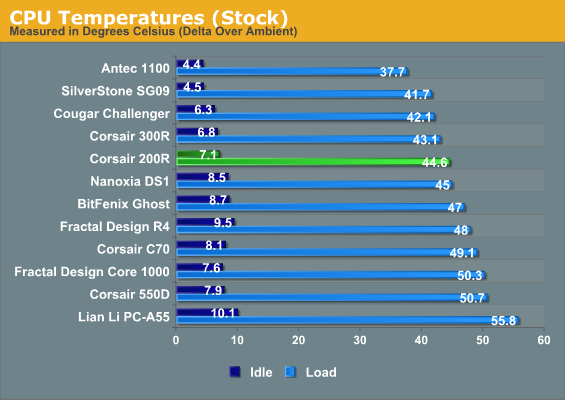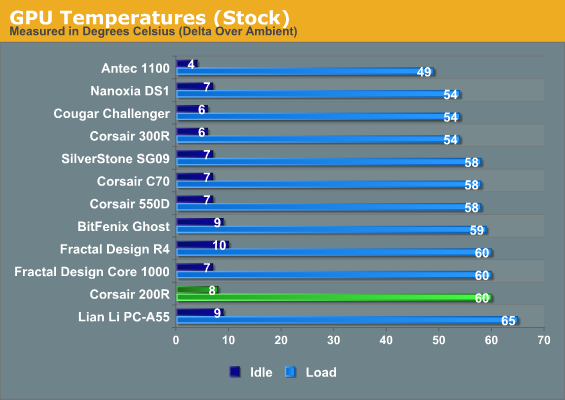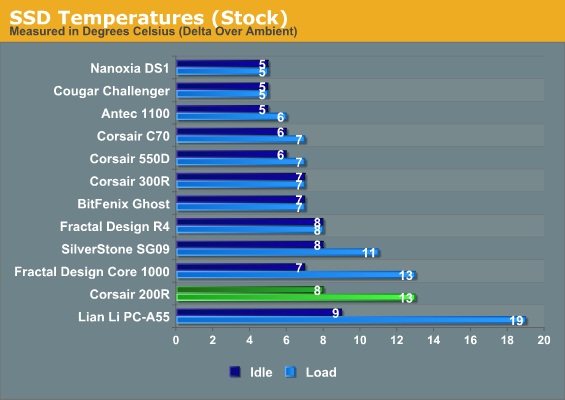 The 200D offers good cooling for the CPU, but the direct intake on the GTX 560 Ti in our testbed just doesn't seem to work out as well as we'd hope. Honestly I'd be surprised if there wasn't some kind of issue with turbulence. The 200D is actually fairly competitive if you really look at the numbers, though.
On the other hand, SSD heat is a surprisingly serious issue, and I suspect that has at least something to do with the plastic cage design. Plastic does a pretty terrible job of dissipating heat, making me increasingly skeptical of a drive cage which will both pack drives together fairly densely and likely trap heat inside the cluster.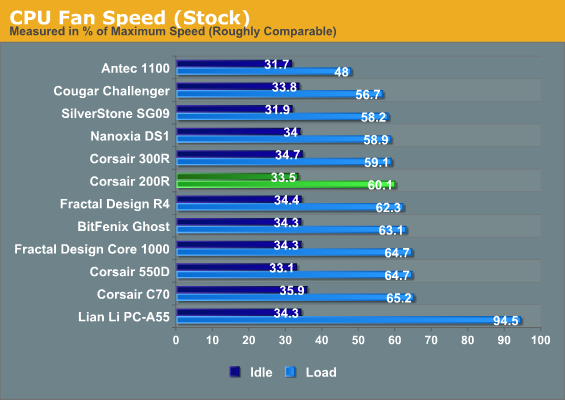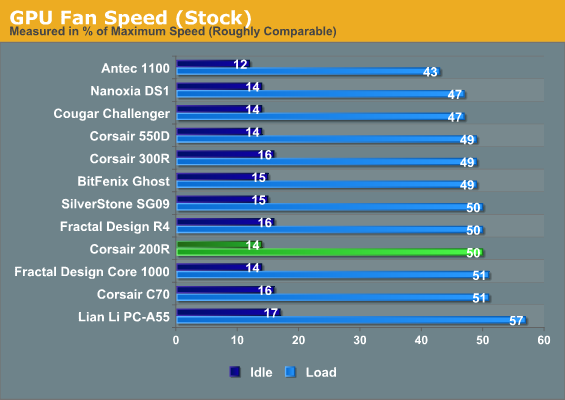 Fan speeds aren't exciting, but they're at least competitive, which is all you can ask for.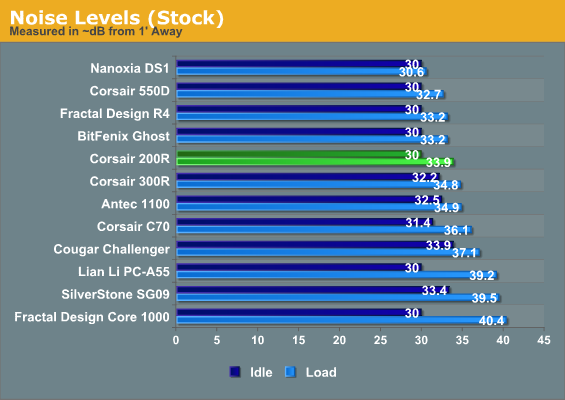 On the other hand, noise levels are surprisingly good for such an open design. The Carbide 200R does a fair job of keeping the components cool along with a fair job of keeping them quiet.
The closest competitor on all of these charts for the 200R is the Fractal Design Core 1000, and in each test the 200R at least meets the Core 1000's performance if not outright beating it entirely.