Noise and Thermal Testing, Overclocked
Stock results for the Nanoxia Deep Silence 1 with the case fans set to low were admittedly pretty poor outside of the noise levels, and that made me nervous about testing it with the testbed overclocked. For what it's worth, the DS1 was able to run our overclocked testbed, but I wouldn't be comfortable with the low-90s temperatures that the CPU reached. You'll see, though, that if you let the fans stretch their legs a little, Nanoxia's design starts to come into its own again.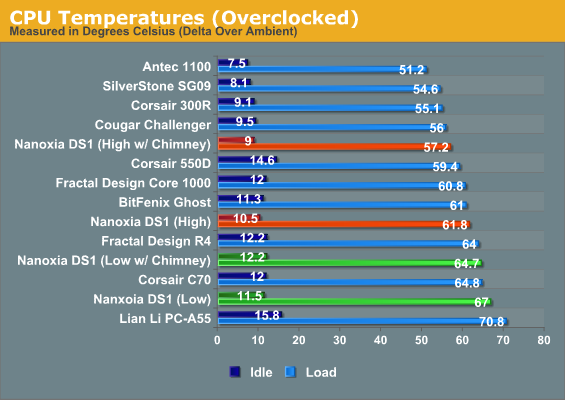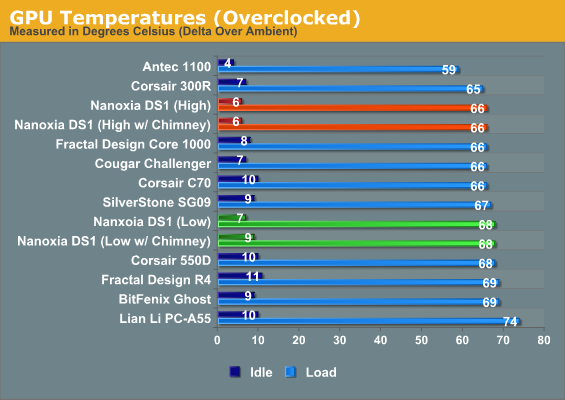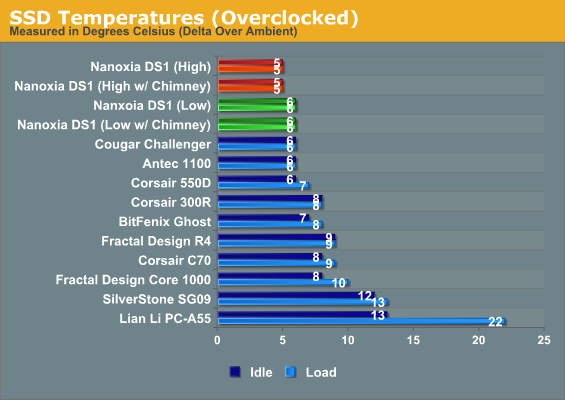 This is the first time keeping the chimney open has notably improved cooling performance, but the DS1 is starting to have trouble competing with the performance-oriented enclosures and is only able to tie the Ghost and 550D. Everything else runs reasonably cool, though.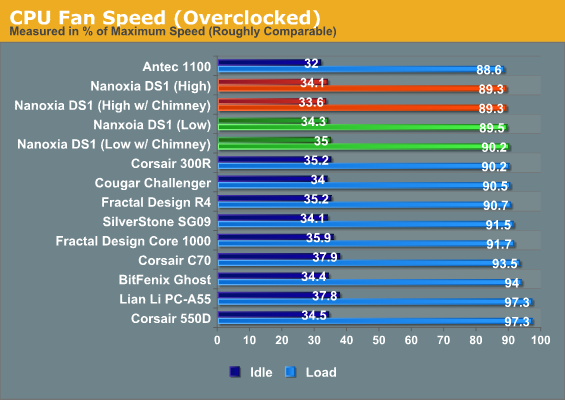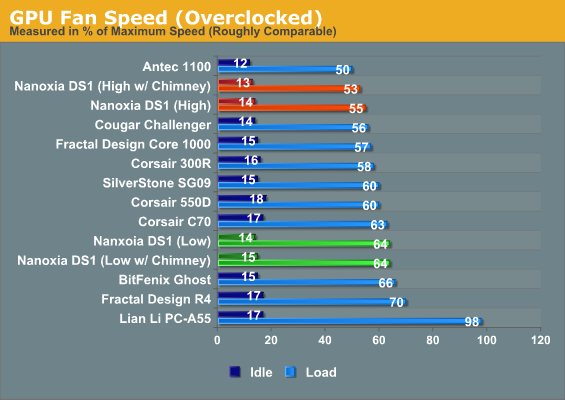 Fan speeds are much more competitive, though. The low fan setting has a hard time keeping up, but the high fan setting proves the case has a healthy amount of fight in it.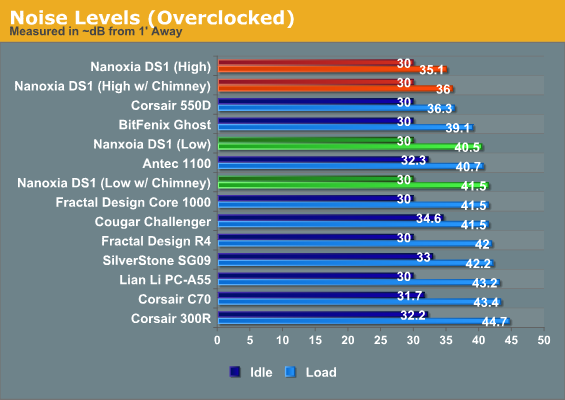 And then the other haymaker. Once again the DS1 is able to meet or beat the other silent cases while offering competitive if not superior performance. This isn't the coolest running case, but it's the quietest. Out of our high end cases, the only one that can produce comparable acoustic performance is NZXT's Phantom 820, a case that's going to cost at least twice as much.