Introduction
Home automation technologies have become more accessible to consumers over the last couple of years. As computing moves from PCs to the cloud, tablets and smartphones and, then, onto wearable and distributed versions, we, at AnandTech, want to be in the forefront of covering it for our readers. Towards this, we started our home automation section earlier this month with an overview.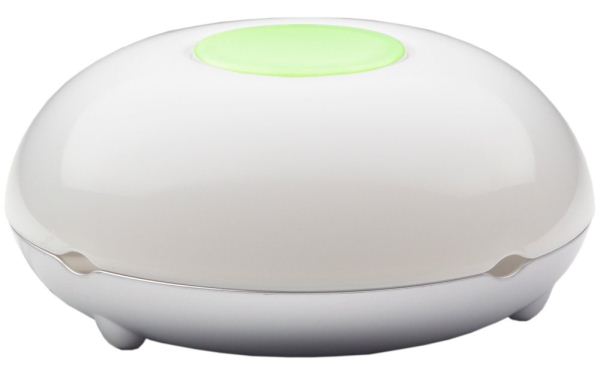 Some home automation technologies also tend to make consumers aware of the energy usage profiles of their electrical devices. In the overview, I had briefly touched upon Visible Energy's UFO Power Center, which fulfills that criterion. We have been using the unit over the last few weeks, and we believe that this is a unique product which can serve multiple markets (some, better than others).
Visible Energy is a bootstrapped 4-person startup headquartered in Palo Alto. The company aims to help people conserve energy by creating, in their own words, energy-aware smart products with cloud-based interactive services. These services include energy management and home automation control.
Put simply, the UFO power center is a power strip with four electrical outlets. It connects to a Wi-Fi network and obtains an IP address through DHCP. Instead of a physical on/off switch, the outlets are controllable over Wi-Fi. Real-time power consumption monitoring as well as energy consumption history are available on a per-outlet basis. Wi-Fi control can be realized by any of the following three means:
Using Visible Energy's cloud portal after registering the device on their site
Using an iOS app where the iOS device and the UFO power center are in the same Wi-Fi network
Sending specific HTTP requests to access one of the open APIs provided (through a custom app / script / program)
The UFO Power Center can serve the following markets, though Visible Energy promotes the unit as being fit for the first one below:
Home energy management / electricity consumption monitor accessible over the network
Networked power controller / power distribution unit (PDU)
Advanced electrical parameter measurement tool
Visible Energy's targeted marketing makes sense, as we will see further down in the review. Even though the latter two markets can be served easily, the unit requires some tweaks (mainly in firmware) before it can appeal to those consumers.
We will first start off the review with an overview of the internal hardware and the some comments on the industrial design. Following that, we will have a detailed discussion of the available functions and a description of the cloud back-end. Before providing the concluding remarks, we will devote a section to the open APIs provided by the platform and how we are actually using it at AnandTech.