Final Words
Vishera is a step in the right direction for AMD, it manages to deliver tangibly better performance than last year's disappointing FX processor without increasing power consumption. Thanks to architectural and frequency improvements, AMD delivers up to 20% better performance than last year's FX-8150 for a lower launch price, while remaining within the same thermal envelope.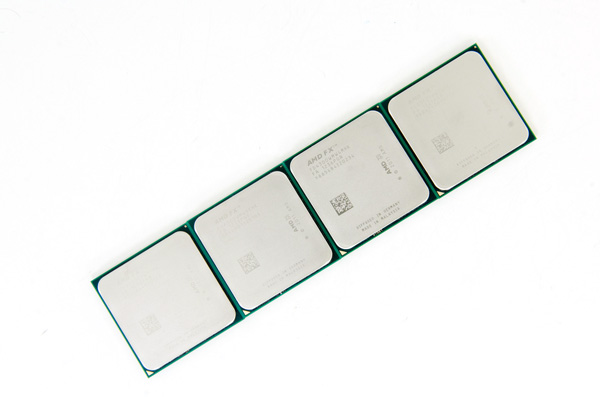 AMD does manage to pull away with some very specific wins when compared to similarly priced Intel parts. Performance in the latest x264 benchmark as well as heavily threaded POV-Ray and Cinebench tests show AMD with the clear multithreaded performance advantage. Other heavily threaded integer workloads also do quite well on Vishera. The only part that didn't readily beat its Intel alternative was AMD's six-core FX-6300, the rest did extremely well in our heavily threaded tests. Look beyond those specific applications however and Intel can pull away with a significant lead. Lightly threaded applications or those whose performance depends on a mixture of single and multithreaded workloads are typically wins for Intel. The story hasn't really changed in that regard. For AMD to become competitive across the board it needs significant changes to the underlying architecture, some of which I don't know that we'll see until the 2013 - 2014 timeframe. Even then, Intel's progress isn't showing any signs of slowing.
Power consumption is also a big negative for Vishera. The CPU draws considerably more power under load compared to Ivy Bridge, or even Sandy Bridge for that matter.
Ultimately Vishera is an easier AMD product to recommend than Zambezi before it. However the areas in which we'd recommend it are limited to those heavily threaded applications that show very little serialization. As our compiler benchmark shows, a good balance of single and multithreaded workloads within a single application can dramatically change the standings between AMD and Intel. You have to understand your workload very well to know whether or not Vishera is the right platform for it. Even if the fit is right, you have to be ok with the increased power consumption over Intel as well.