Overclocking
AMD's FX architecture was designed for very high clock speeds. With Piledriver we're able to see some of that expressed in overclocking headroom. All of these chips should be good for close to 5GHz depending on your luck of the draw and cooling. For all of these overclocking tests I used AMD's branded closed loop liquid cooler which debuted back with the original FX launch. I didn't have enough time to go through every chip so I picked the FX-8350 and FX-4300 to show the range of overclocks that may be possible. In my case the FX-4300 hit 5GHz with minimal effort, while the FX-8350 topped out at 4.8GHz (I could hit 5GHz but it wasn't stable through all of our tests). Both of these overclocks were achieved with no more than 10% additional core voltage and by simple multiplier adjustments (hooray for unlocked everything). The increase in performance is substantial: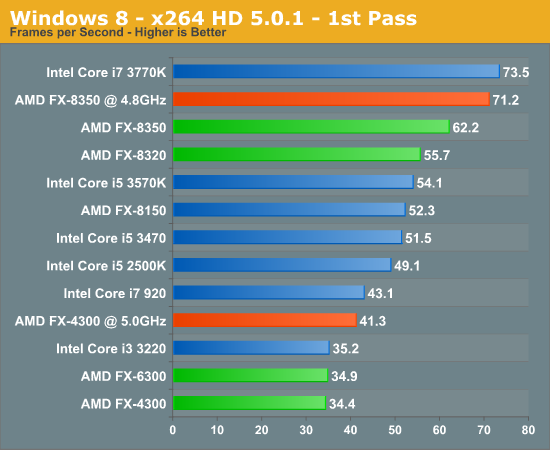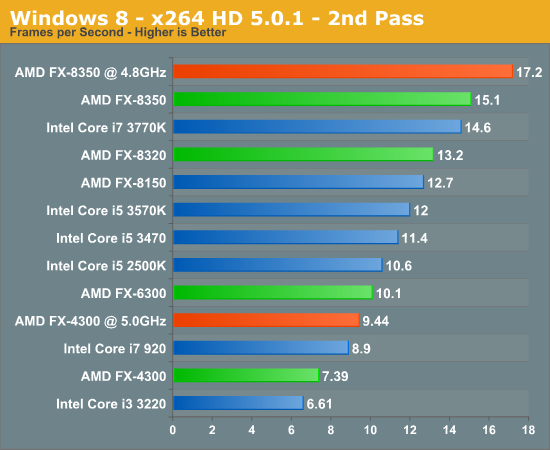 The increase in power consumption is pretty bad however, you do pay for these types of voltage driven overclocks: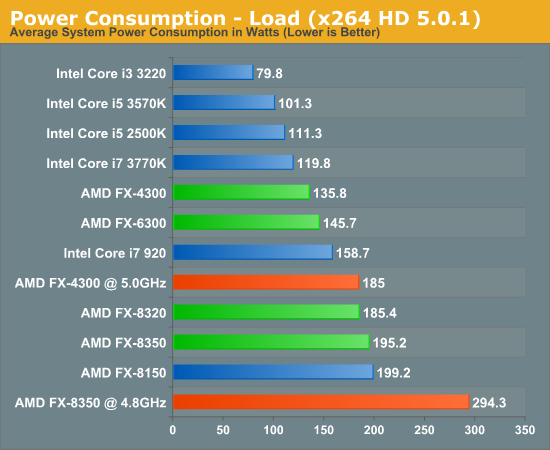 The 5GHz FX-4300 is pushed into FX-8300 territory, while the 4.8GHz 8350 is in a league of its own at just under 300W of total system power consumption.