WiFi Performance
Microsoft made an unusual choice for Surface's WiFi hardware, it uses a Marvell AVASTAR dual-band MIMO (2x2) 802.11n wireless network controller (88W8797?). Marvell tends to be one of the more cost effective players in the industry which could help explain Microsoft's choice.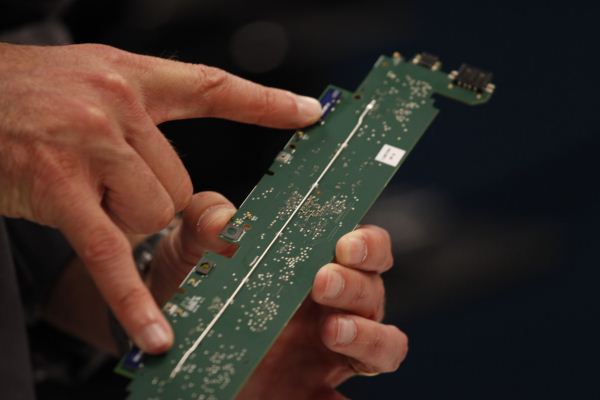 Despite the rarely used silicon, WiFi range on Surface is quite good. Subjectively I was able to hold on to 2.4GHz signals at greater distances than I could on both the 3rd gen iPad, ASUS' Transformer Pad Infinity and even compared to the VivoTab RT based on some short time I had with the device. Surface also maintains good distances on 5GHz however the performance drop offs are far more significant.
The sweet spot for Surface's WiFi appears to be around 40 feet away from an AP, with minimal obstructions (doors/walls are fine). Within this range in my testing I was able to maintain speeds of around 20 – 40Mbps. Add another 20 or so feet and you'll see performance cut in half again.
Although range is good on Surface, at the outer edges of coverage you're looking at 2 – 4Mbps, which is only really enough for casual web browsing.
The only real downside to Surface's WiFi performance is its peak performance. I wasn't able to get beyond 42Mbps when copying files to the device from a local server on the network. It's possible that I was limited by some file sharing protocol overhead, but without a good suite of network performance tools for Windows RT it was the best I could do for now.