Google's been known to throw the spaghetti at the wall to see what sticks. And for every GMail and Android, there's a Wave and Buzz. At best, Google's Chromebook initiative is valiantly clinging to the wall, lost ground not withstanding. Today, they've unveiled their latest Chromebook collaboration with Samsung, and it's frankly quite exciting. The 11.6" notebook weighs in at just 2.5 lbs, and gets to be the first device sporting Samsung's Exynos 5 Dual (5250). Sound familiar? That would be the first ARM Cortex-A15 SoC to show up in a commercially available device, and the first potentially mainstream ARM based PC to hit the market.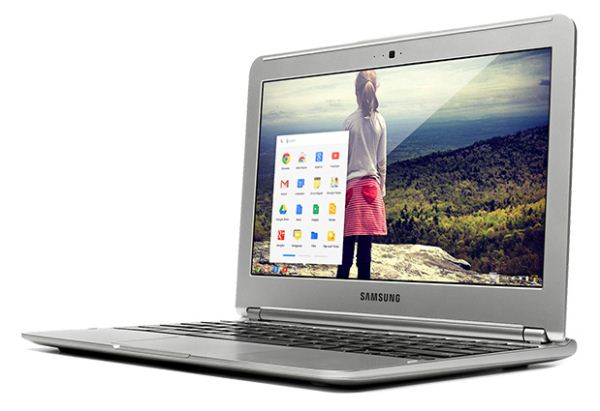 The rest of the specs are relatively modest, the 11.6" panel has a respectable 1366x768 resolution, a VGA camera, SD card slot, one each USB 3.0 and USB 2.0 ports, and an HDMI port. Bluetooth and WiFI are built-in, though this generation foregoes the 3G modem of the first Chromebook. Some noise has been made about the quoted 6.5 battery life; we've never taken too much stock in PR provided data. The Cortex-A15 can be a power hungry SoC when stressed, and there's no details on battery capacity, so we'll have to handle the hardware ourselves to size up the battery life.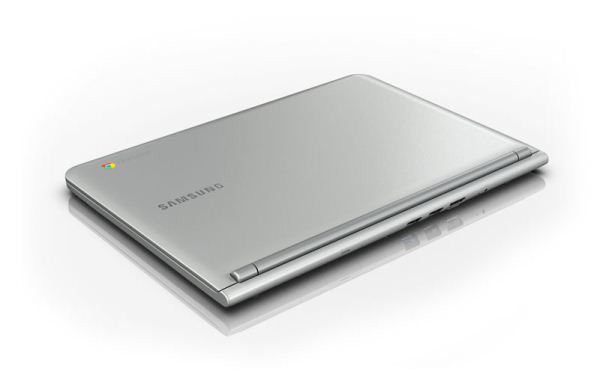 The SSD is a zippy but small 16GB, but local storage isn't really the point of a cloud-centric Chromebook. And to help allay storage fears, Google's including 100GB of Google Drive capacity for 2 years, with the the purchase of the $249 laptop. That additional cloud storage sweetens the value of the device, too; paying for the service out of pocket would cost $120 over the two year span. So, is this the Chromebook that will finally win us over? We'll find out soon, preorders start today, and sales start Monday.
Update: Turns out a 3G option is available, though unannounced. Service is included in the cost of the device for 2-years, up to 100MB a month, and is provided by Verizon. The 3G SKU will cost you $329, and is available for pre-order now.
Also, I misspoke on the matter of this being the first ARM based PC, I hope the edit adds some clarity.
Source: Google