Noise and Thermal Testing, Overclocked
Going into testing with the overclocked testbed, I was suddenly a lot more optimistic. NZXT's Phantom 820 at stock wasn't just the best performing enthusiast-class case I've tested with the new bed, it was actually better than our current reigning champion, the Antec Eleven Hundred. Naturally I was curious to see how well it would hold up under more stress, and as it turns out, NZXT's design worked out even better here.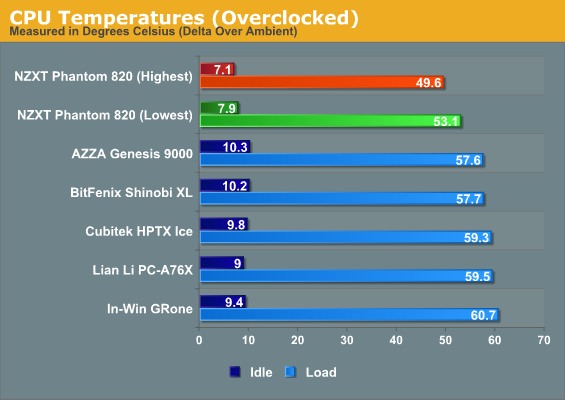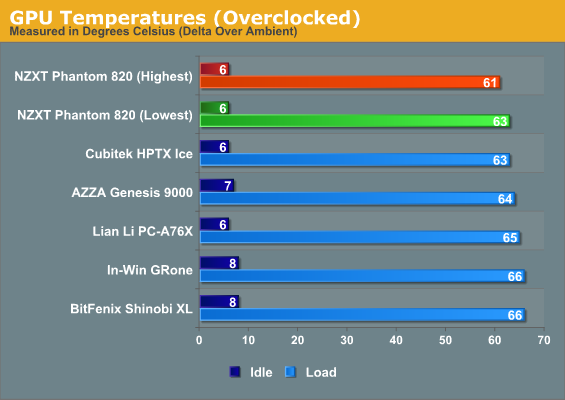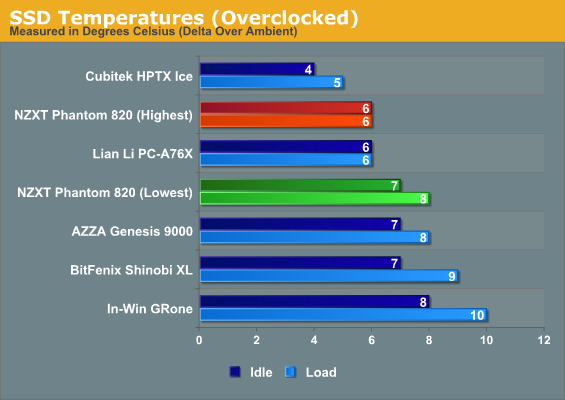 Even at the lowest fan setting, the Phantom 820 is basically bulletproof. The graphics card thermals are basically just competitive with very little to really recommend running the side intake at a higher speed, but the CPU thermals are downright stellar and a notable jump over the competition.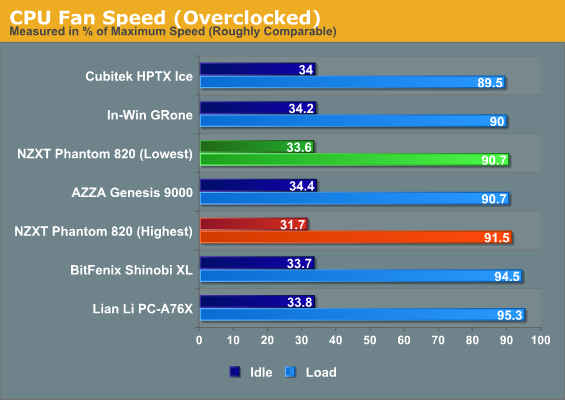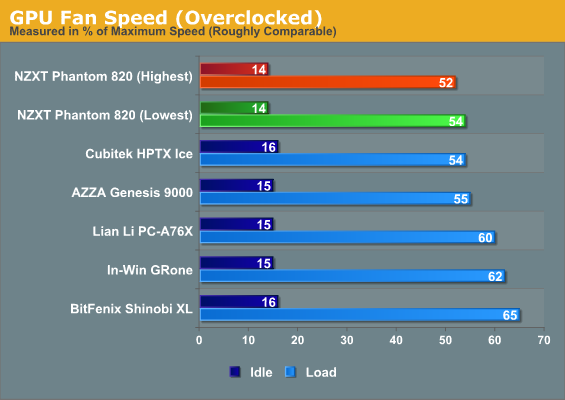 Fan speeds are again basically competitive, with the 820 doing particularly well at keeping the graphics card's fan speed down.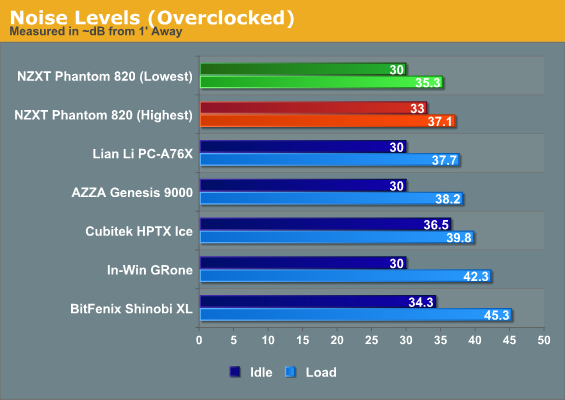 Can't argue with results. Under full load at even the highest fan setting, the Phantom 820 is at worst competitive with other cases. At the lowest setting it easily tops the charts. NZXT has scored with stellar thermal performance and excellent acoustics to match.