Crowdfunded initiatives have seen a sudden spurt thanks to the popularity of services such as Kickstarter and IndieGoGo. Since Wi-Fi is familiar to almost everyone with an Internet connection, crowdfunded initiatives involving Wi-Fi and the 'Internet of Things' have consistently been able to meet and even comfortably exceed their goals. The ease with which funding has been raised indicates the pent-up market demand for easy to use HA devices using infrastructure already in the hands of the consumers. In this section, we will take a look at some of the miscellaneous Wi-Fi enabled home automation devices which are already in the market / slated to appear soon.
Door Locks
Lockitron is a keyless lock which can be unlocked using a smartphone's Wi-Fi, Bluetooth or NFC capabilities. It doesn't replace the conventional lock, but fits over the existing one on the inside of the door while retaining the smartphone communication.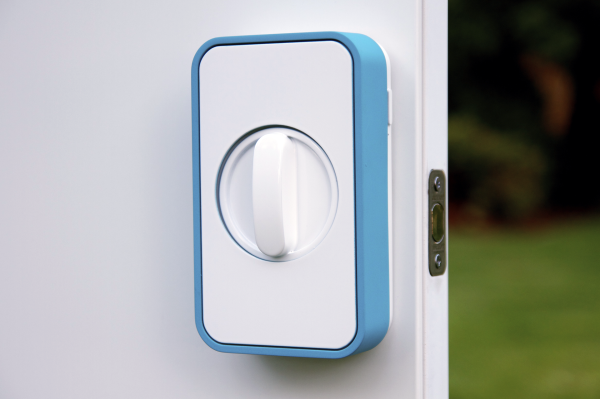 The product is expected to ship in March 2013. It is priced at $149 on pre-order. A mobile website / cloud backend ensures that any smartphone can control the unit, and it actually doesn't need to be connected to the local Wi-Fi network. The consumer doesn't really need to be tied down to an iOS or Android device. Even older phones can access the unit using text messages. Importantly, the unit is based on the Atmel ATMega microcontroller, which is compatible with Arduino. Simple API endpoints are available, and users can also decide to program the unit themselves.
The LockState Connect LS-DB500i Wi-Fi deadbolt lock is another device slated to appear in the market soon. The company has a video of the unit in operation. Even though the device uses Wi-Fi, it seems to require only 4 AA batteries to operate (like other ZigBee / Z-Wave based devices). Battery life comparison will be quite interesting.
Lighting Control
Simple control of lighting equipment can be achieved through Wi-Fi power switches. However, some applications require dimming / brightness adjustment capabilities. National Control Devices offers a Wi-Fi light dimmer which provides up to 255 different brightness levels controllable over a Wi-Fi connection. However, with a total cost of around $380, it is targeted more towards industrial users rather than home automation. The ZigBee version costs around $320. Wi-Fi may not appear to be cost effective right now, but this doesn't consider the external ZigBee router / controller needed for operation.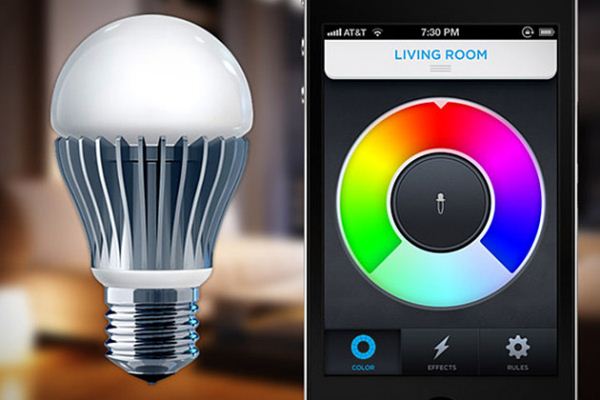 LIFX is one of the recent Kickstarter hits. The product is a Wi-Fi enabled LED light bulb. An interesting aspect to note is that only the master light bulb is Wi-Fi enabled to connect to the wireless network. The other bulbs communicate with each other and the master light bulb itself using a ZigBee 802.15.4 mesh network (which consumes much less power compared to Wi-Fi right now). However, the unit is quite costly, coming in at $69. As this market area garners more manufacturer interest, pricing will become better.
Alarms / Remote Monitoring with Wi-Fi : IP Cameras with Motion Detection
This is one of the classic use cases where Wi-Fi based home automation trumps any other low power alternative. Over the last few years, we have seen a number of Wi-Fi enabled IP cameras meant for surveillance purposes. At AnandTech, we have even reviewed some of them such as the Dropcam Echo, Compro IP70 and IP540. Technology advancements have reached a point where even 720p HD is available in IP cameras such as the Dropcam HD. Ease of use and control over Wi-Fi are some of the aspects that the manufacturers hope to get right in this market area. Almost all IP cameras can be configured to provide feedback based on motion detection (without an explicit motion sensor). Many of these devices can be controlled (Pan / Tilt / Zoom) using a computer or mobile app too.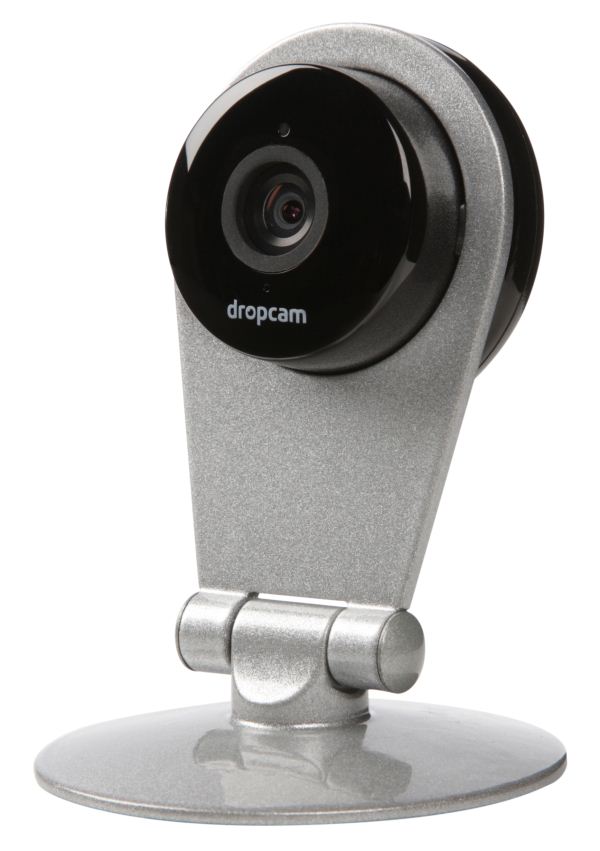 Low power mesh networking technologies such as ZigBee and Z-Wave are simply incapable of the bandwidth required for video streaming over IP. In this situation, Wi-Fi (or wired Ethernet) is an option. As the control signals can easily piggy-back on the Wi-Fi / Ethernet connection, it really makes no sense to add ZigBee or Z-Wave capabilities to IP cameras. The only reason could be integration with an already existing home automation server, but, as we have taken effort to point out, the whole HA industry is slowly shifting towards a Wi-Fi centric model.