Display Quality
Given that the Alienware M17x R4 review unit we have on hand sports the exact same panel as last year's model, there shouldn't be any surprises here. The M17x R4's display is a pretty good one, and we definitely recommend spending the $150 for the upgrade to this 1080p panel (the default is a 1600x900 panel--too low-resolution for a 17.3" display in our book).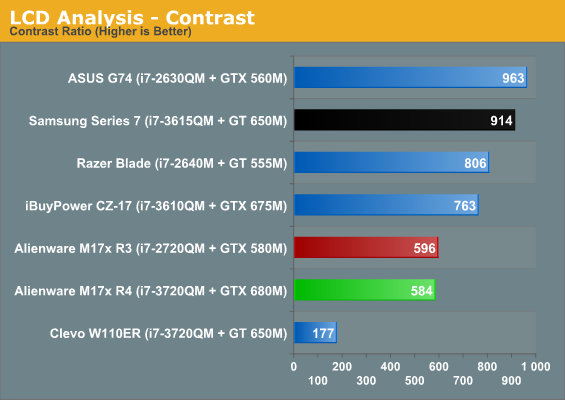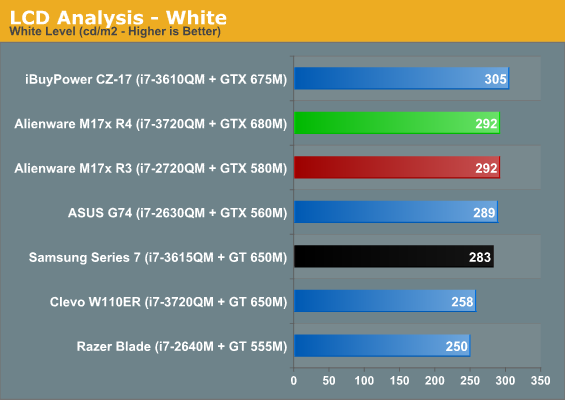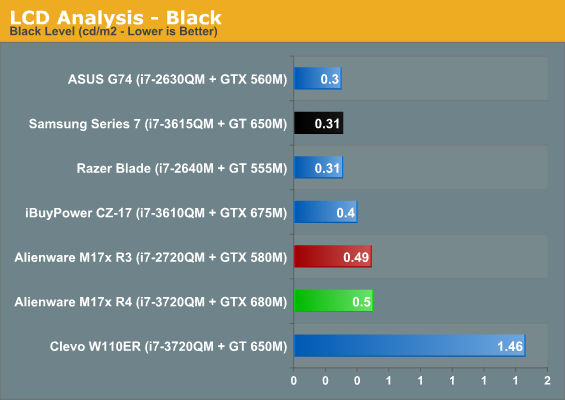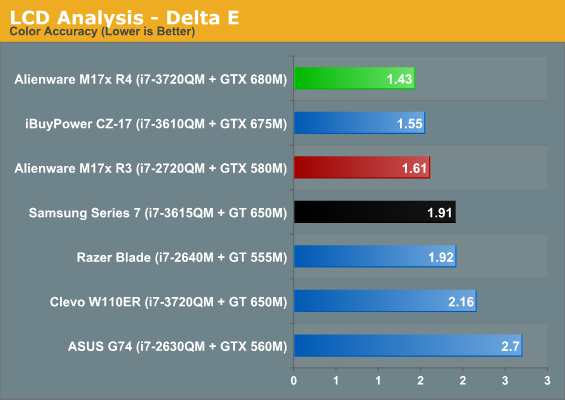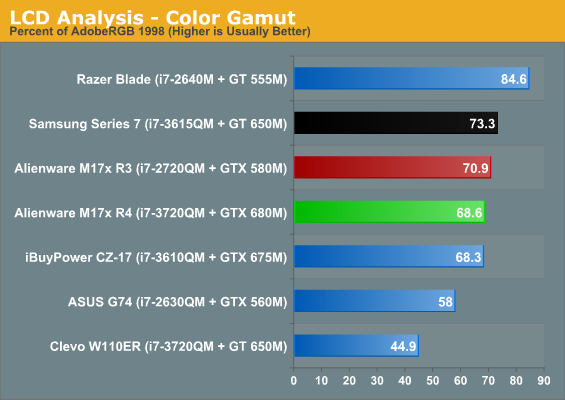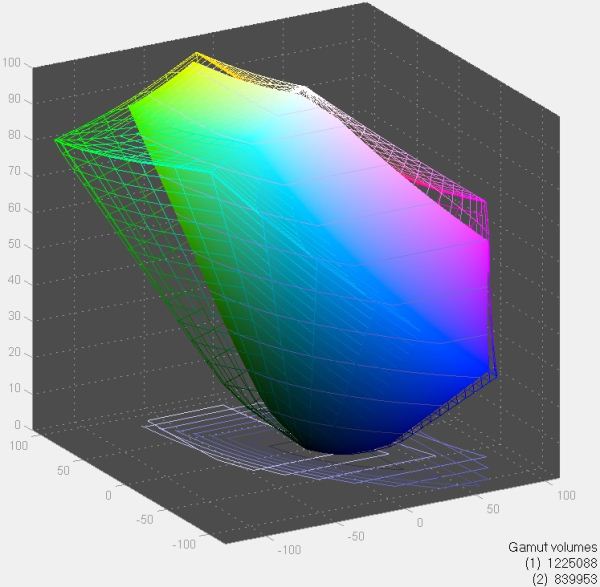 As it turns out, virtually nothing has changed. If you were happy with the M17x R3's display, you'll continue to be happy with the M17x R4's. If you want a high gamut panel, IPS, or a matter surface, however, you're out of luck.
Build Quality
So unfortunately, here's where things kind of take a turn with the Alienware M17x R4. When I reviewed the M17x R3, I was in the market for a new 17" desktop replacement notebook and virtually nothing I'd seen had really excited me. Clevo's notebooks still had their candy shells and dire keyboards, and even ASUS' notebooks featured somewhat underpowered graphics hardware at the time. Yet the M17x R3 had an attractive screen, a fairly comfortable keyboard and touchpad, and performance to spare.
The problem is that in the intervening year, times have changed, and companies should be willing to iterate on their products and continue to develop them. The M17x R4 gains a couple USB 3.0 ports and an mSATA port, and that's about it outside of the expected generational internal hardware improvements. In the meantime, Clevo fixed their keyboards [ed: well, at least they tried to--we'll have more to say on this very soon], ASUS has faster graphics hardware in their gaming notebooks (and enjoys Optimus), and even MSI and iBuyPower's Valkyrie CZ-17 scored a surprise win by including one of the most comfortable keyboards I've yet tested on a notebook.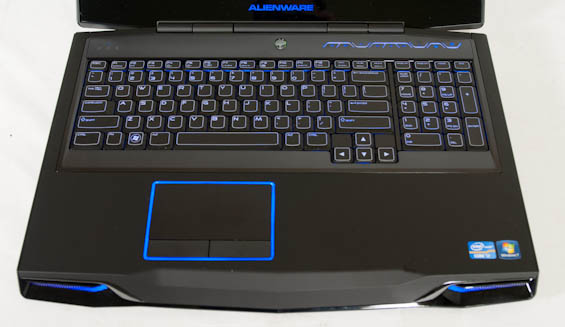 Unfortunately, familiarity with the M17x R3/R4's design has lead to some notable issues. The edge-to-edge glossy display photographs well and captures that initial "ooh shiny" reaction, but in practical use becomes frustrating in short order. The gloss is too reflective, and on dark images it can be incredibly distracting. It also picks up dirt and fingerprints with tremendous ease.
Meanwhile, though the keyboard's feedback is generally good and the touchpad's texture is quite comfortable, the sharp angles of the front edge of the notebook can very easily dig into your wrists over an extended period of use. On a notebook and keyboard this size, an inclined typing surface would do wonders (part of what makes competing designs more comfortable to use). The M17x's flat surface and hard angles actually make it uncomfortable to use.
I do like the bling of the Alienware notebook line, however; there really is something very enjoyable and satisfying about being able to customize the backlighting, and I'm the only person I know that has a notebook that glows fuschia. The keyboard layout itself also remains unimpeachable. But this design needs to be improved, a notion that I'll reiterate when I get to noise and heat.