Color Quality
I didn't have a driver CD or anything else to use for a default ICC profile for the Nixeus, so the initial measurements were done at 200 nits in standard mode, as it was the closest to the D65 white point of the sRGB standard.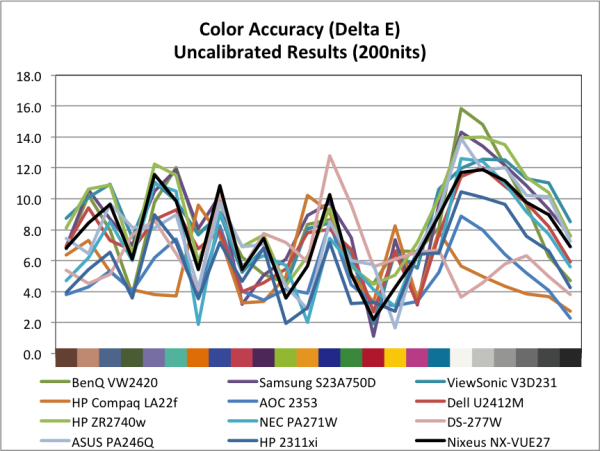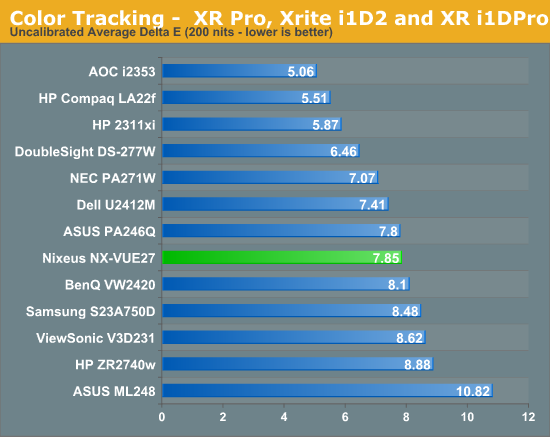 Straight out of the box the results are about par for a 27" display. With an average dE across the Gretag Macbeth chart of 7.85, this falls in as worse than the NEC and DoubleSight models I saw, but better than the HP that has been my favorite 27" to this point for its balance of price and performance.
The main issue with the uncalibrated performance is the grayscale numbers. Most of us have white backgrounds on webpages, Word, Excel, email, and all our other programs, so an error here is more visible that a shade of blue might be. This isn't any worse than most other displays I have reviewed, but I wish it were better.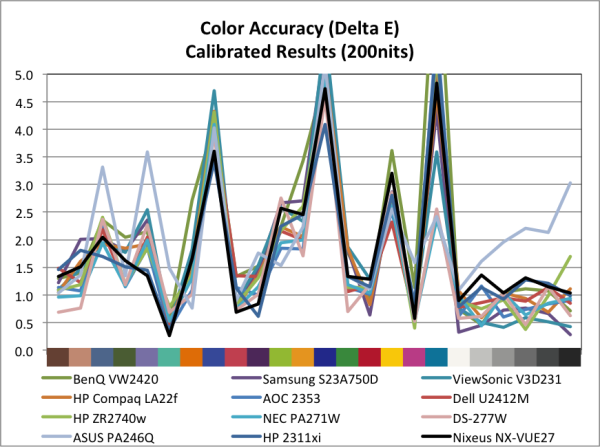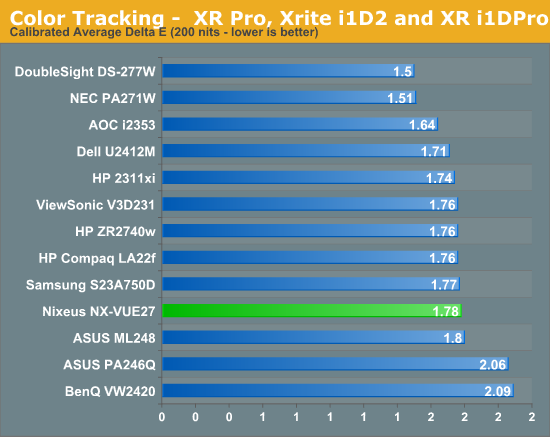 Once calibrated, the numbers really fall into line with everyone else. The average dE is 1.78, which is almost identical to the HP ZR2740w that scored 1.76. The grayscale error comes down to be between 1.0 and 1.5 across the whole scale, so you really won't be able to notice a color tint at all. The errors all occur in those shades of blue that are always troublesome, but the rest of the numbers really fall into line here. This is impressive considering this display costs $300 less than its competitors.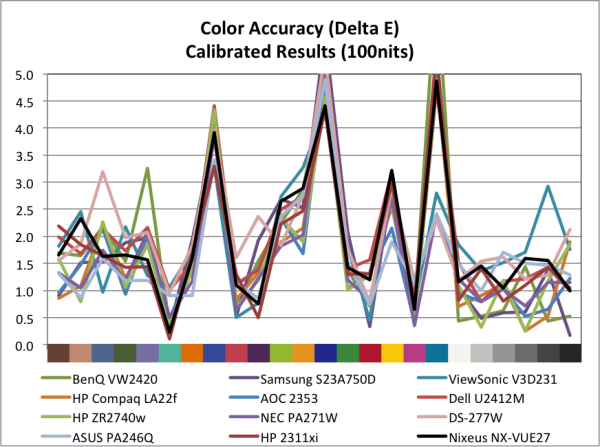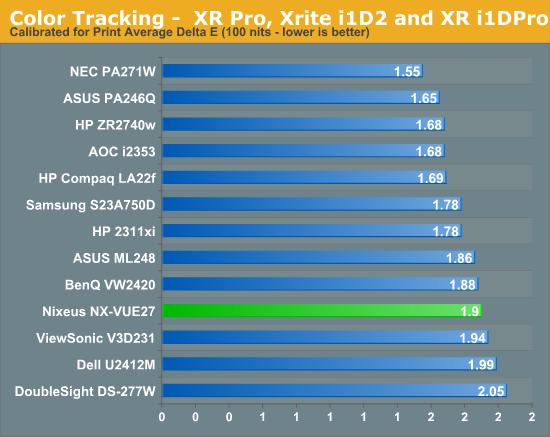 With print work the numbers aren't quite as good. Set for 100 nits, we get a dE of 1.90 that begins to lag behind the HP, and really lags behind the far more expensive NEC PA271W. Nothing here is horrible, but it does fall a little behind the competition here. Most likely it won't be noticeable in real world use, but for professionals that often want a dE of 1.0 or less, having a dE of closer to 2 might not cut it.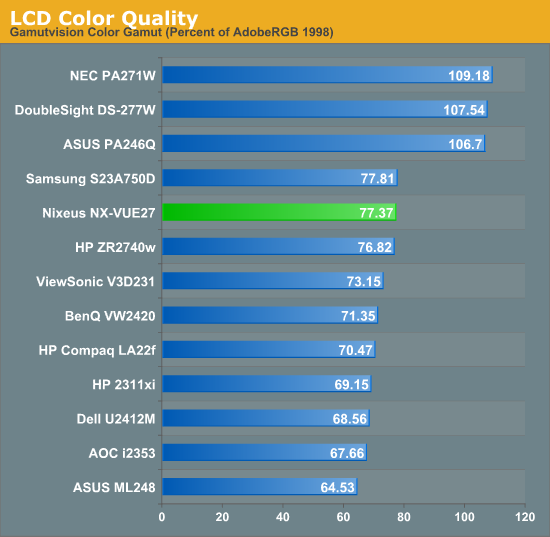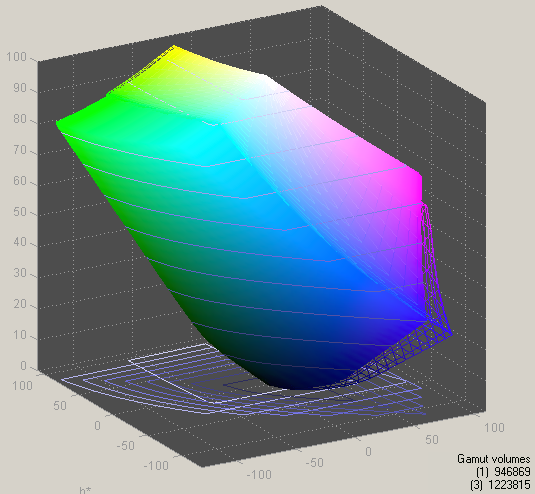 The coverage of the Nixeus panel is really no surprise at all. Since all 27" displays seem to be using a panel from LG with either LED or CCFL backlighting, it's the backlighting that determines the color gamut. Here we are incredibly close to the same coverage as the HP, both of which are covering virtually the entire sRGB gamut. As before, if you want a larger gamut, you'll need to get a CCFL or RGB-LED backlight; either one will push the cost up significantly right now, as well as the power consumption (and in the case of CCFL, the size).