Content Creation Performance with PowerNow!
The results in this last content creation performance category should be virtually identical to what we saw in the previous set of benchmarks.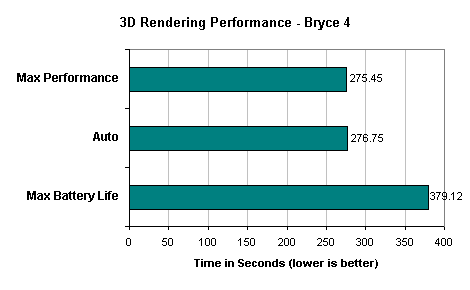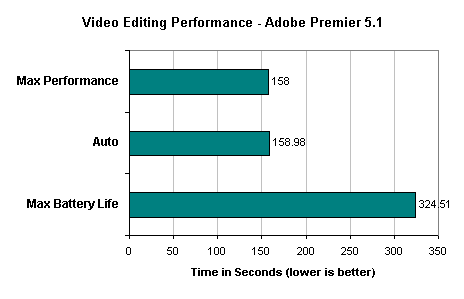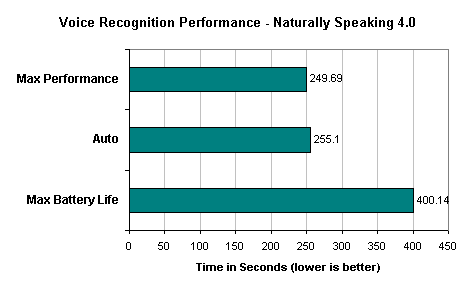 In all three of the above tests the difference between the Max Performance and the Auto settings was less than 2% which is definitely worth the benefits that leaving the PowerNow! function set to Auto results in. At the same time, optimizing for Max Battery Life decreased performance to the point where it could very well hinder productivity, making the resulting increased battery life lose some of its appeal. If it takes twice as long to do something, what does it matter if you gain an extra hour of battery power?