Re-Introducing the AVADirect Quiet Gaming PC
The last time we reviewed AVADirect's Quiet Gaming PC was in January. I was mostly pleased with it, but it went awry in the places that boutique systems often do: a questionable choice of case and a sub-optimal overclock. Worse, under sustained load the system generated audibly more noise than my own desktop, at the time a 4GHz Intel Core i7-990X cooled with a CoolerMaster Hyper 212+ and a pair of Scythe low speed fans, inside a SilverStone FT02. Compared to the silent machines Puget Systems produces, I felt it was underwhelming.
So today, AVADirect is back for round two. They've tried to take our criticisms to heart and produce a silent (or at least low noise) machine that they're convinced is going to hit the sweet spot. While I remain a bit skeptical, they have the benefit of a new generation of more powerful, more efficient hardware. Is their second go a better performer than the first, or are they still running into the same problems?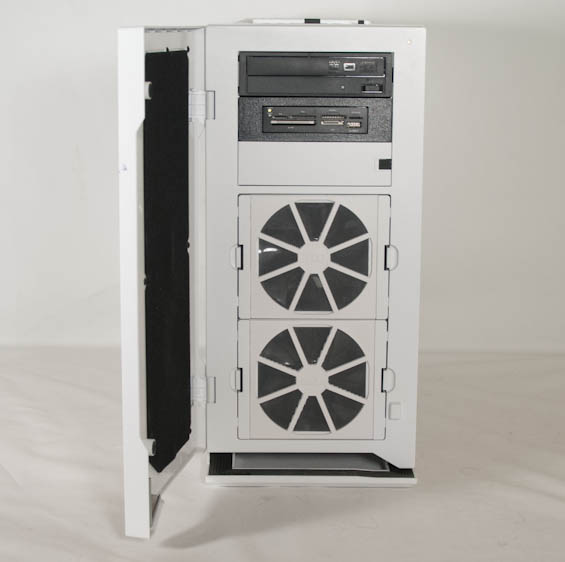 Part of my skepticism stems from the fact that one of my biggest complaints has apparently gone unaddressed. There are good cases out there that run quietly, but the NZXT H2 is not one of them. I reviewed the H2 quite some time ago and found it wanting, and it was one of the points that I brought up in the conclusion of my last review. NZXT's design itself isn't flawed in any kind of unresolvable way, but NZXT hasn't resolved it, and none of the boutiques employing the H2 have resolved it either. My hope is that the rest of the build is able to pick up the slack.
What has changed in the interim, outside of the new generation of hardware inside the system, is that AVADirect went and had their build certified by Silent PC Review. Whether or not I or you think any review site should be certifying products from vendors (beyond the conventional editor's choice or recommendations) is up for debate (for the record, Puget Systems also has an SPCR-certified Serenity model which we reviewed), but the conditions of the certification at least are promising: the system has to idle at or below 20dBA, can't meet or exceed 27dBA under load, and essentially has to be a good acoustic (and thermal) citizen.
AVADirect Quiet Gaming PC (SPCR Certified) Specifications
Chassis
NZXT H2 White
Processor
Intel Core i7-3770K
(4x3.5GHz + HTT, Overclocked to 4.5GHz, 22nm, 8MB L3, 77W)
Motherboard
ASUS P8Z77-V Pro/Thunderbolt
Memory
4x4GB Crucial DDR3-1866 (max 4x8GB)
Graphics
ASUS NVIDIA GeForce GTX 680 DirectCU II
(1536 CUDA cores, 1019MHz/6GHz core/memory, 256-bit memory bus)
Storage
OCZ Vertex 3 120GB 6Gbps SSD

Western Digital Caviar Green 1.5TB 6Gbps HDD
Optical Drive(s)
Optiarc DVD+/-RW
Power Supply
Seasonic X-850 850W 80 Plus Gold
Networking
Atheros AR9485 802.11b/g/n
Intel 82579V Gigabit Ethernet
Audio
Realtek ALC892
7.1 surround jacks
Front Side
Optical drive
Card reader
Top
Headphone and mic jacks
3x USB 2.0
1x USB 3.0
Fan controller
Back Side
PS/2 port
HDMI (IGP)
DVI (IGP)
VGA (IGP)
Optical out
4x USB 3.0
Ethernet
7.1 surround jacks
Thunderbolt
Secondary internal fan controller
2x DVI (GTX 680)
HDMI (GTX 680)
DisplayPort (GTX 680)
Operating System
Windows 7 Home Premium 64-bit SP1
Extras
80 Plus Gold power supply
USB 3.0
Card reader
Optimized for silent operation
Thunderbolt
Warranty
3-year parts and labor
Pricing
Starting at $957
Price as configured: $2,755
At roughly $2,755 our second round is about as pricey as our first round was, but we have a couple of good reasons for it this time. While the Intel Core i7-3770K (with a very respectable 4.5GHz overclock) is par for the course on boutique systems, AVADirect has gone with a very high end air cooler (as most silent systems do) instead of the usual closed loop liquid cooler. The Prolimatech Megahalems is not a cheap cooler by any stretch of the imagination.
Another major expense is bound to be the ASUS P8Z77-V Pro/Thunderbolt motherboard. Motherboards equipped with Thunderbolt are very gradually becoming more numerous, but the Thunderbolt controllers themselves are still pretty expensive, and the P8Z77-V Pro is a fairly premium motherboard to begin with before you start tacking on that kind of functionality. I can appreciate and admire that AVADirect decided to go whole hog on the board, though.
Finally there's the NVIDIA GeForce GTX 680, specifically the ASUS model AVADirect is using. This card is actually even more monstrous than the GTX 580 version found in the last model we were sent, sporting a triple-slot cooler, five heatpipes, and two large fans to keep the card cool. While AVADirect elected not to overclock or tweak the GTX 680, performance should be plenty adequate.
The rest of the build is par for the course, which is why it continues to seem so bizarre that they're sticking with the NZXT H2. There isn't really anything else cheap about this design (you might argue the OCZ Vertex 3, which is one of the more affordable SF-2200 SSDs), so why drop the ball here?