Conclusion: Fans Can Matter
So what information are we left with after this roundup? Regarding the Corsair H80 specifically (and presumably the rest of their line), you're probably best off just sticking with the stock fans included with the radiator as they provide a competitive blend of performance and acoustics. Those of you not using the H80 will find yourselves surprisingly well served by Corsair's two dedicated aftermarket radiator fans, as they're both fairly competitive.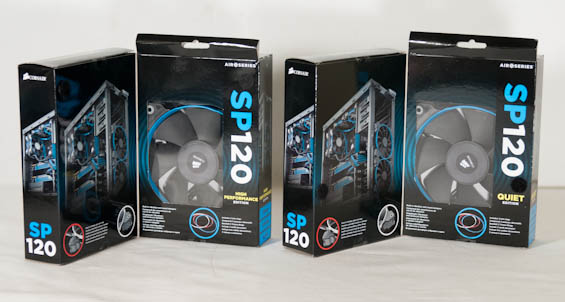 While most of the fans we tested did bunch up thermally, they separated a bit more when acoustics were taken into account. The frugal shopper looking for balanced performance from a radiator fan is probably going to want to try and track down the NZXT Performance fan; NewEgg doesn't have it available at the time of this article, but Amazon is selling it for just $6.99. Alternatively, the Nexus Real Silent D12SL-12 is an old standard but still an excellent performer; anecdotally it runs a bit quieter than the NZXT, though you'll pay a bit more for the privilege.
Meanwhile, BitFenix's Spectre Pro proves to be a jack of all trades and master of none. SilverStone's Air Penetrator AP121 is a fine fan but doesn't produce performance consistent with its acoustics. And amusingly enough, CoolerMaster's SickleFlow's grossly exaggerated specifications fall apart in practice as it proves that it's entirely possible to buy a bad radiator fan. I actually nearly burned myself on its plastic housing when I went to remove it.
What may be most disappointing about this lineup, though, is the unfortunate fact that there may be no magic bullet radiator fan that's able to produce stellar thermals with low noise. We can get close, but the reality is that we need to be moving more air at a faster rate to start hitting the limits of the pump and radiator, and that means more noise. If you're comfortable sacrificing a few degrees for a peaceful system, though, NZXT, Corsair, and Nexus all at least seem to have you covered.