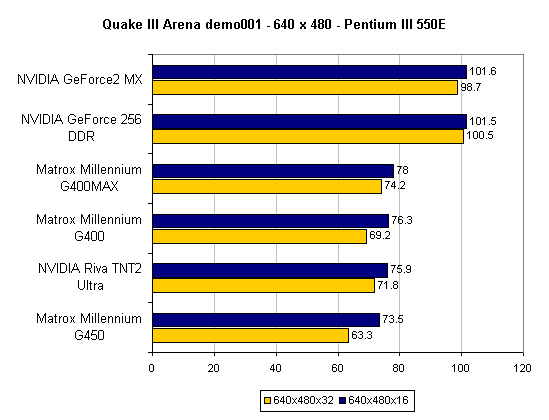 At 640 x 480 the G450 doesn't look bad in terms of gaming performance, however it is being outperformed by the regular G400. So much for "theoretically" equal amounts of memory bandwidth.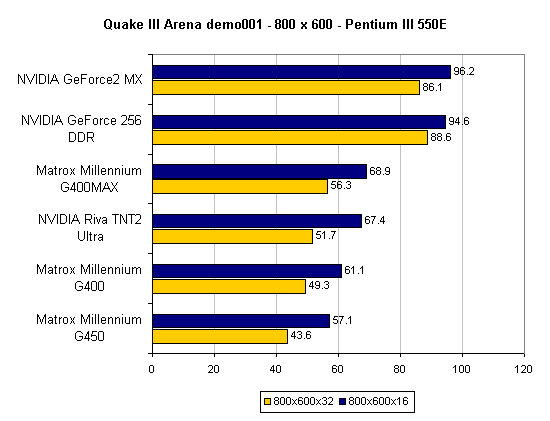 At 800 x 600 the G450 is already having problems competing with the TNT2 Ultra, while this is a corporate card, its inability to outperform it's year old sibling is pretty disappointing.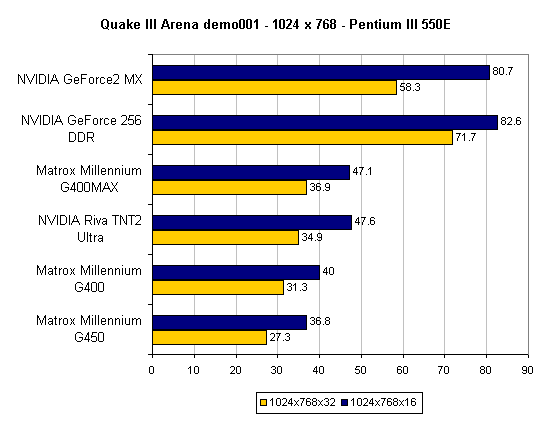 Again at the bottom of the charts, it's interesting to note that the equivalently priced GeForce2 MX, is at the opposite end of the spectrum.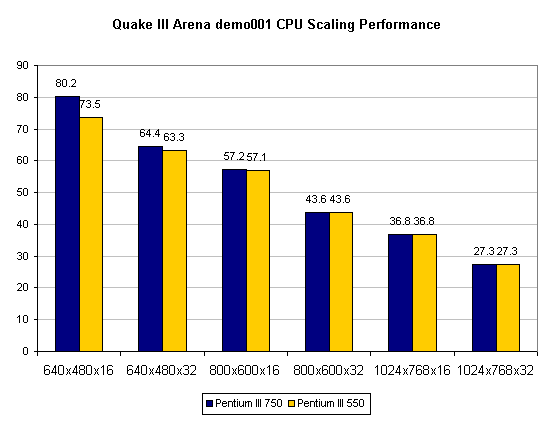 Why don't you see any scores on faster platforms? Look at the above CPU scaling performance of the G450, notice a trend? The card is so clearly limited at all resolutions above 640 x 480 x 16 that a faster CPU doesn't make any difference at all in performance.