Rosewill Fortress Platinum 450W
We've recently had a ~40$ PSU roundup, so we felt it might be time for another "expensive" PSU review. The Rosewill Fortress Platinum 450W is an 80 Plus Platinum certified power supply with fixed cables. On the following pages we will see if Rosewill ranks among the best.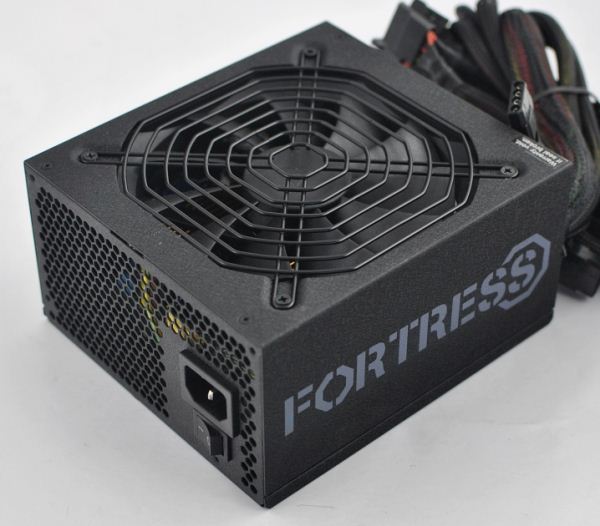 Those looking for maximum efficiency can now set their sights on 80 Plus Platinum PSUs, though they are very expensive. Especially the MOSFETs inside create high costs as a low drain-source resistance is difficult to realize. It's still questionable if there is a large market for these products, taking into account the many affordable 80 Plus Bronze/Silver/Gold solutions.
Going from 80 Plus Bronze (82-85% efficiency) to Silver (85-88%) to Gold (87-90%) to Platinum (89-92%) is a case of seriously diminishing returns when you look at pricing. You can find 80 Plus Bronze units for under $50 for 450W (give or take), but the jump to Silver kicks the starting prices north of $80 at Newegg while giving users 700W or more power—certainly not something most users need. Gold brings back some lower power ratings, but Rosewill and Seasonic are the two least expensive offerings at $60, with 450W and 360W respectively. Rounding out the options, Platinum power supplies like the Fortress series currently start at $90 for 450W.
In short, Bronze gets you 95% of the efficiency of Gold for about 2/3 the cost, and 92% of the efficiency of Platinum for about half the price. A typical system that draws around 75W at idle would save 8W going from Bronze to Platinum. At that rate and paying $0.10 per kWh, you save $7 per year when running the PC 24/7. For servers and other PCs that are on 24/7 already and consume a lot more power, efficiency can make a lot of sense (e.g. power savings of around $40 per year for a 500W server using the same $0.10 per kWh), but for home users there needs to be something more than just pure efficiency to make the increased cost worthwhile. Does the Fortress have that something extra, or is it simply a higher cost PSU with an incremental increase in efficiency? Let's find out.