Application and Futuremark Performance
Ignoring Intel's naming shenanigans with the Core i5-3470T for a moment, it's hard to get too excited about the CPU choice in the ThinkCentre M92 Tiny when an extra ten watts or hundred dollars would get Lenovo a quad core processor. The power supply should be able to handle it without too much trouble, as there's very little else in the system it has to power, and you'll see there's at least a little thermal headroom in Lenovo's design. That said, keep in mind the M92 is roughly as small as the Logic Supply system we reviewed and smaller than the two Puget Systems machines we're comparing it against.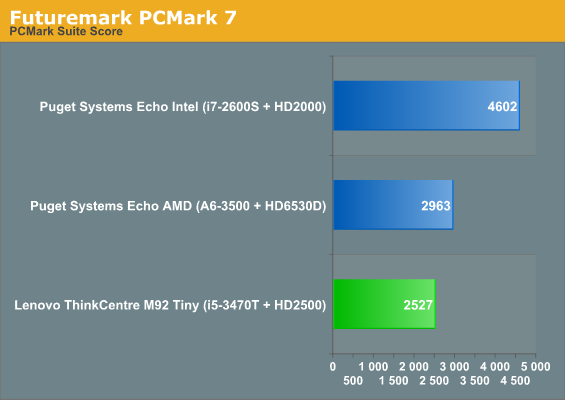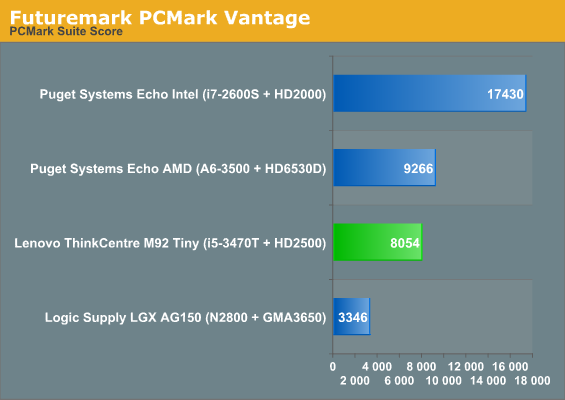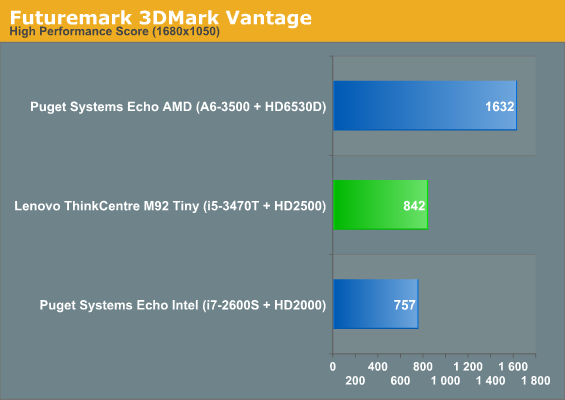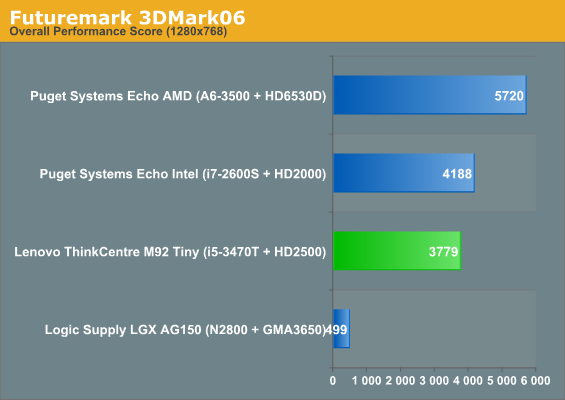 The PCMarks are unkind to the M92 due to its mechanical storage (the Puget Systems Echo builds both feature SSDs), and unfortunately Lenovo asks an ungainly $220 for an upgrade to a 128GB SSD. The Echo also benefits from being able to support a quad core processor, but keep in mind the Echo is bigger to boot and is powered off of a 95W external power brick instead of a 65W.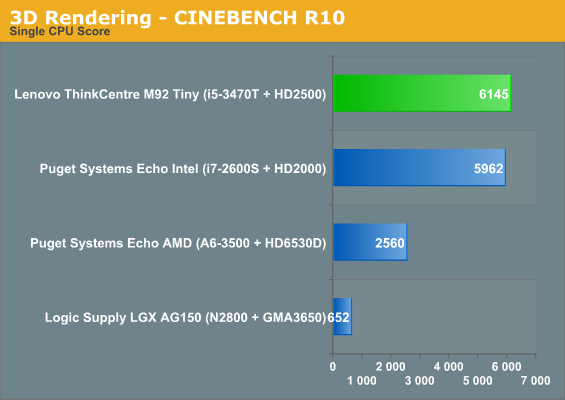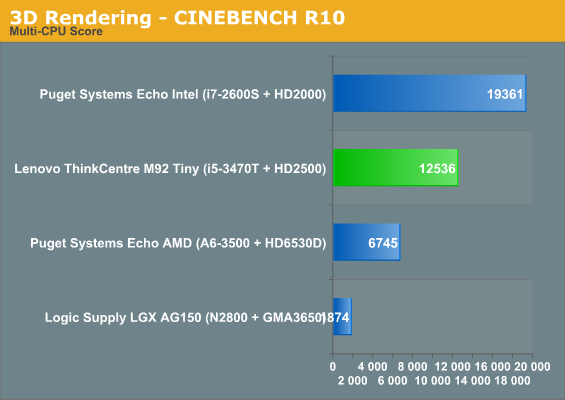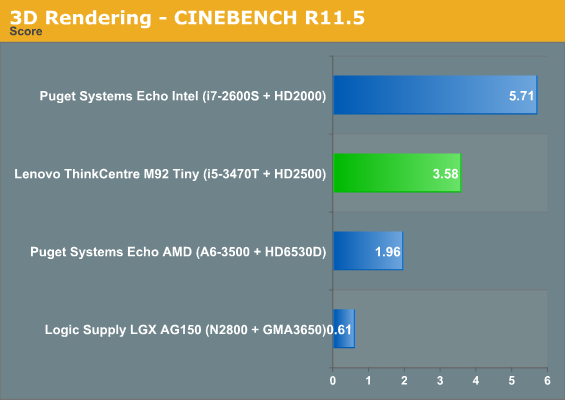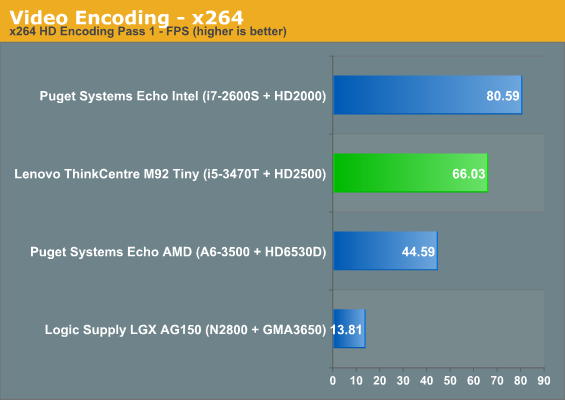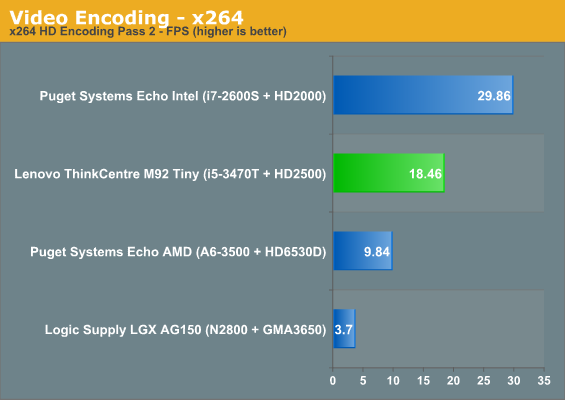 Ivy Bridge brings us strong single-threaded performance and the M92 is impressive enough there, but the instant extra cores are brought onto the field it loses a lot of traction. Still, the i5-3470T should be adequate for most tasks and certainly more than enough for kiosk duty.