Performance Benchmarks:
In order to evaluate the performance of the enclosure, we used SSDs under the impression that they would deliver better performance compared to HDDs. We mentioned initially that the Probox doesn't support 2.5" drives. However, with careful manual handling, 2.5" SSDs could be connected to the internal ports with the unit laid sideways (to avoid the SSDs hanging off the internal SATA connectors).
The following IOMeter benchmarks were run in both eSATA and USB3 mode for configurations involving disks in 1, 2, 4 and 8 bays.:
128K Sequential Accesses with a queue depth of 1
4K Random Accesses with a queue depth of 3
4K Random Writes with a queue depth of 32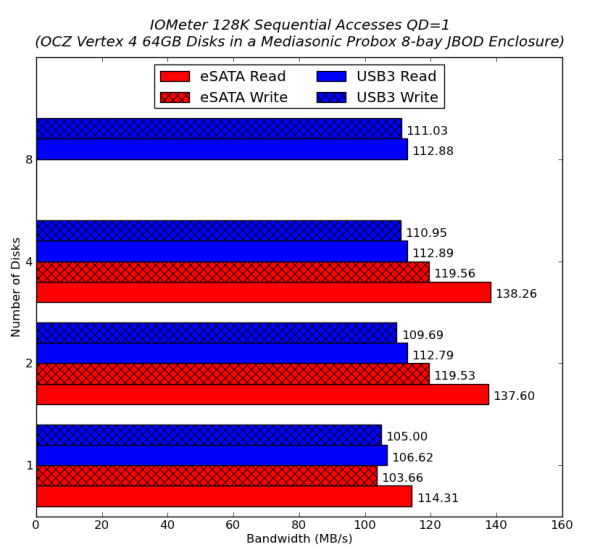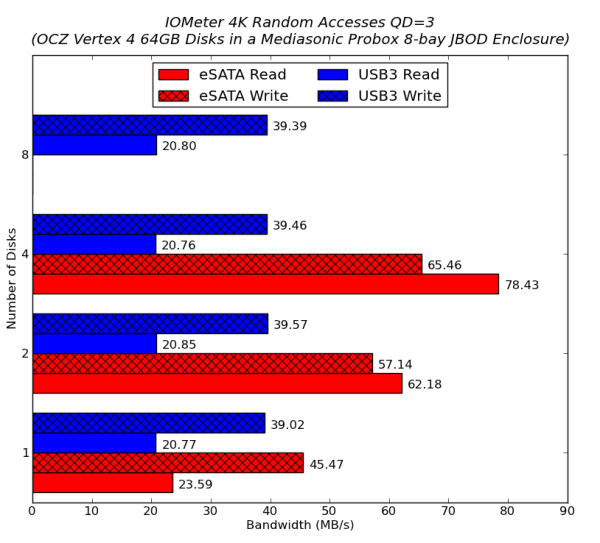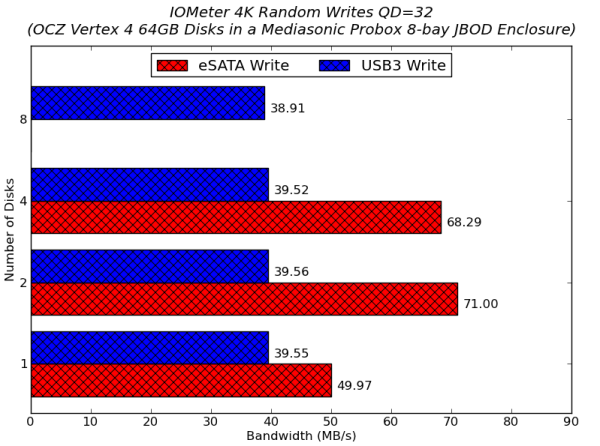 Despite my intent to benchmark all possible configurations for both eSATA and USB3, I found that the P8H77-M Pro's eSATA port would BSOD frequently whenever we had more than 2 drives being accessed using its port multiplier feature. Any missing bars in the above graph indicate that the test couldn't complete because of this issue. In fact, Mediasonic strongly recommends PCI-E add-on cards with Silicon Image 3132 / 3124 chipsets which have support for FIS based switching with port multiplier.
In addition to the above benchmarks, we also ran the DiskBench tests that we use in the NAS reviews. The graphs below present the results obtained in the four tests.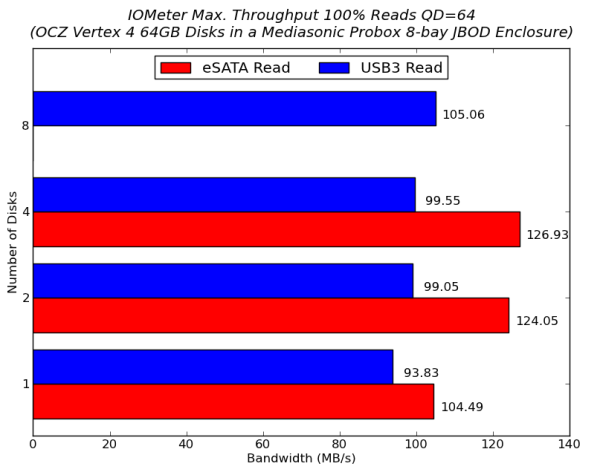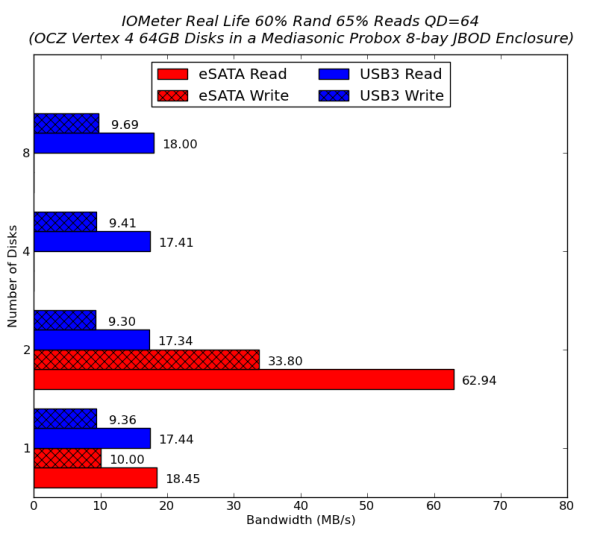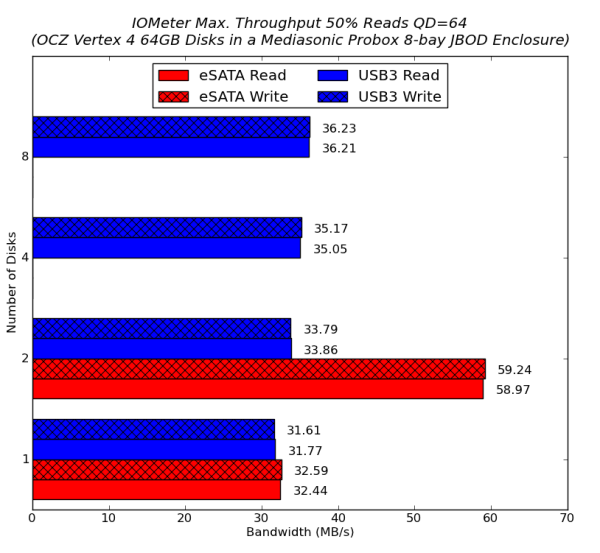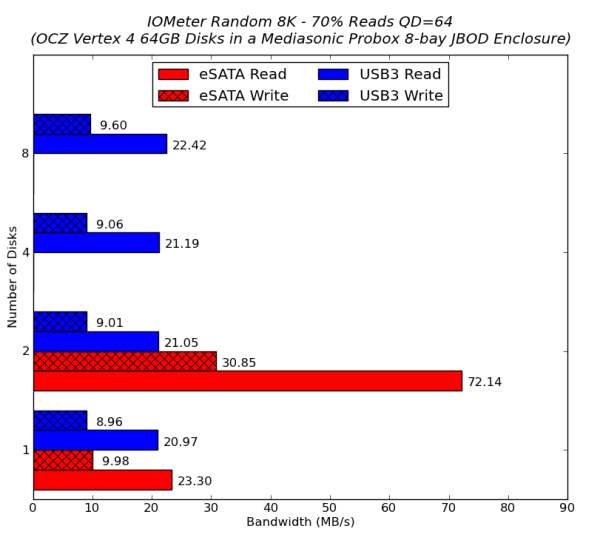 One of the main issues I found with SSDs was the increase in I/O response time when multiple disks were being simultaneously accessed through IOMeter. I found this mainly during access through USB 3.0. The issue may be present even in the eSATA configuration, but I am unable to confirm it due to the port multiplier issue.
In the configurations under which eSATA worked, it seems to have a steady increase in performance as more disks are accessed. Through USB 3.0, however, the performance seemed to plateau very soon. Was this something specific to SSDs or would it manifest itself even with HDDs? The next section tries to analyze this further.