Cooling the Chip
No one is going to argue that the Thunderbird is a very hot CPU. At 1GHz, the processor was already capable of dissipating up to 54W of heat, and at 1.1GHz, the maximum has been increased to 55W while drawing around 35 amps of current at 1.85v (maximum voltage).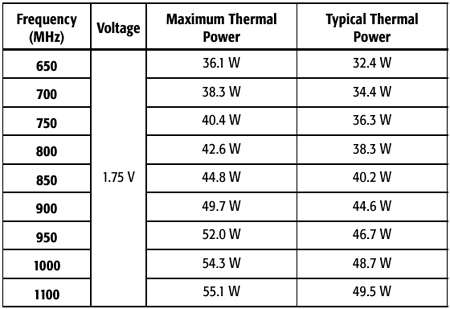 Needless to say, cooling this processor requires a bit more than a tiny heatsink/fan combo, below are some pictures of exactly what AMD used to cool their sample 1.1GHz processors: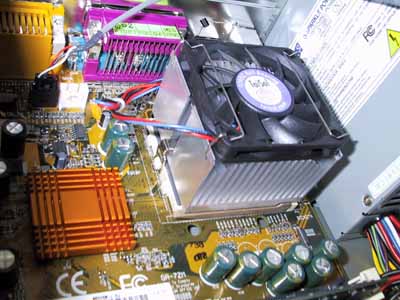 Click to Enlarge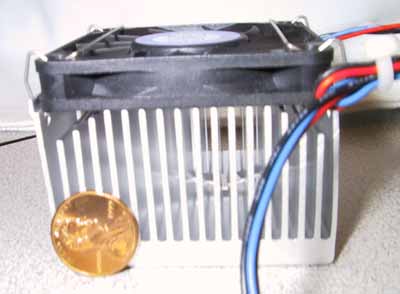 Click to Enlarge
The 300g heatsink was a very tight fit over the 1.1GHz processor, it applied quite a bit of force onto the chip itself, much more than the heatsinks we are used to. It'll be interesting to see what a 1.4GHz Thunderbird would require in terms of cooling.