CIFS performance was evaluated using Intel NASPT. While the Netgear NV+ v2 was evaluated using RAIDiator 5.3.5, the LaCie 2big NAS was running firmware version 2.5.6.2. The Synology DS211+ was running DSM 4.0.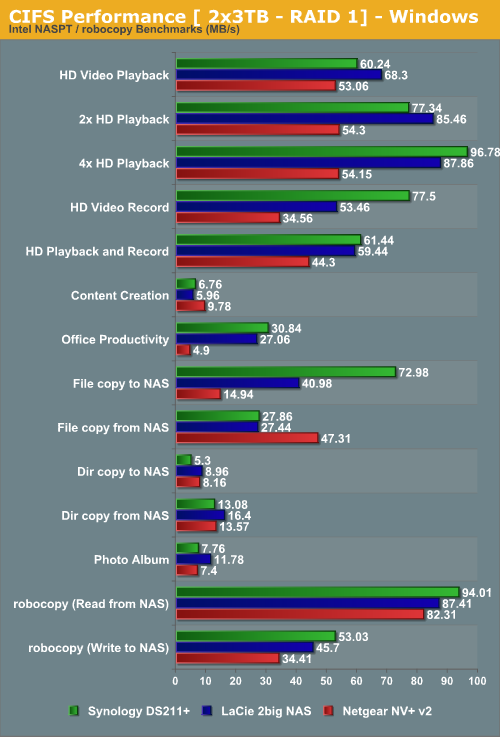 Back in November, we obtained much better results for the Netgear NV+ v2's CIFS shares. Although that was on a different testbed and used different disks, it is surprising to see such a drop in performance. It is possible that the introduction of new features / services running on the NAS has an adverse effect. However, note that the robocopy benchmarks figures haven't changed much. It is only in other types of accesses (such as HD video playback / recording / opening and closing small files and documents) that the drop in performance is noticeable.
Netgear doesn't offer iSCSI in the NV+ v2 / Duo v2 lineup. However, LaCie and Synology do. We refreshed the benchmarks for the LaCie unit.