Noise and Thermal Testing, Overclocked
Performance of the AZZA Genesis 9000 in our stock configuration is actually pretty good if not outright stellar, but the case has room to grow, too. It will be interesting to see how well it performs in our overclocked configuration, when we dump voltage into both the GPU and CPU and crank up their clocks.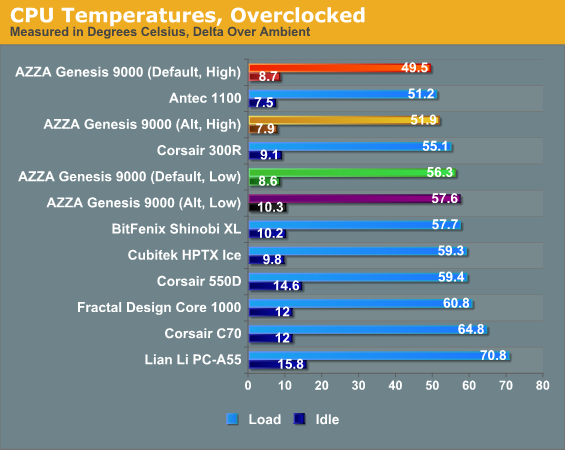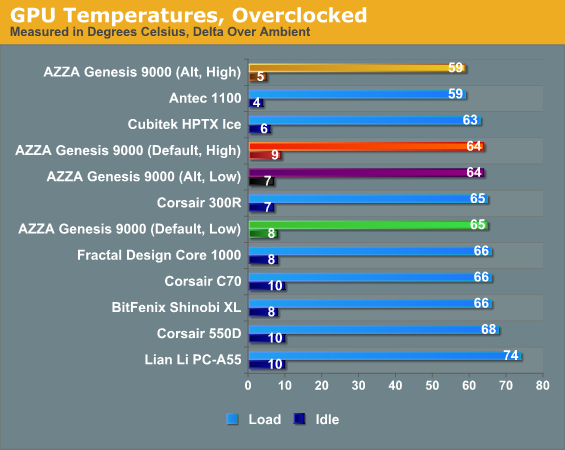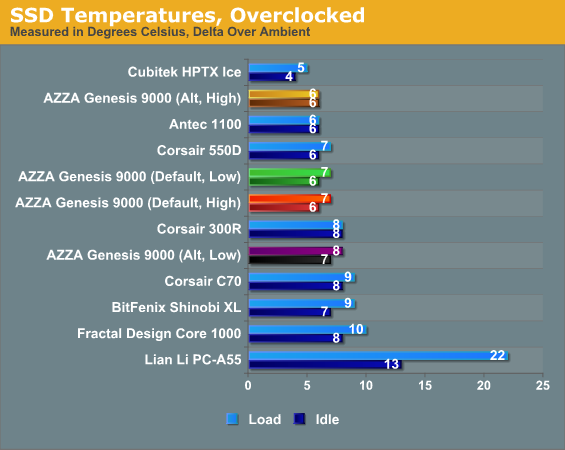 The AZZA Genesis 9000 definitely loses a little ground when we move to our overclocked configuration, but it's still a fairly strong performer. On these charts it's important to recognize that it seems to be competing largely with itself; remove all of the results but the worst in the CPU test results, and the Genesis 9000 is only slightly behind the Antec Eleven Hundred and Corsair Carbide 300R.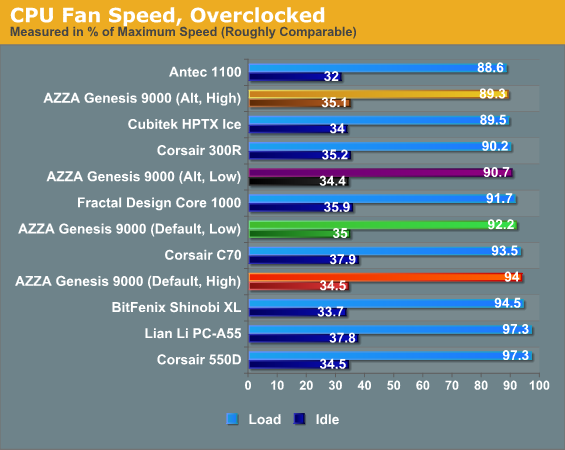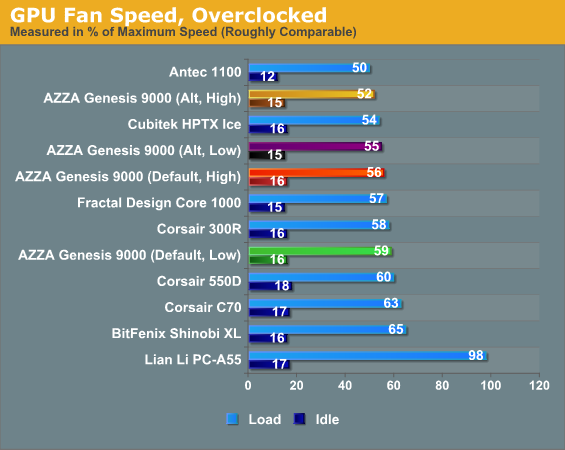 Fan speeds remain competitive and the AZZA Genesis 9000 definitely has room to grow. There's performance still to eke out here.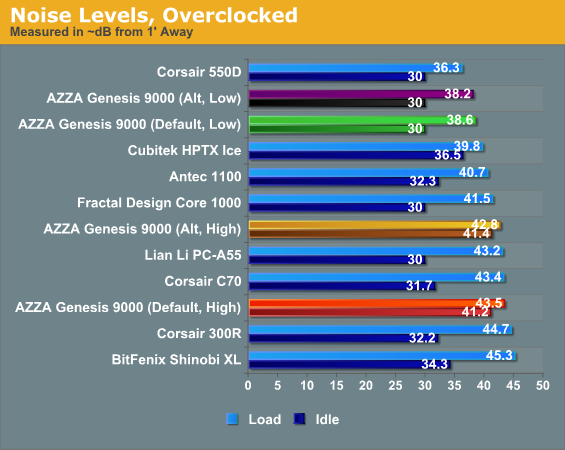 Thermals remain completely at odds with fan speeds, though; bumping up to the high fan speed nets you a bit more performance than it did under our stock thermal loads but not enough to justify the massive difference in noise. The fans actually completely drown out the Cooler Master Hyper 212 Evo we're using to cool the CPU, and the ASUS GeForce GTX 560 Ti's DirectCU II cooler is audible primarily by pitch (after about 52% the fans pick up an irritating whirr.)
Of course, since the fan speed can actually be easily toggled just by pushing a button on the top of the case, there's no reason why the end user couldn't just leave them running at low speed during non-intensive use and then run them at high speed when the system is being heavily stressed.