Performance
The Ivy Bridge equipped MacBook Airs are definitely faster than their predecessors. But if you're like many and are upgrading from a 2010 or earlier MacBook Air, the difference is astounding.
The improvements don't come exclusively from the faster CPUs, but also from the significantly faster storage. For the first time since it started using SSDs, Apple is at the forefront of solid state storage and the impact on performance shows.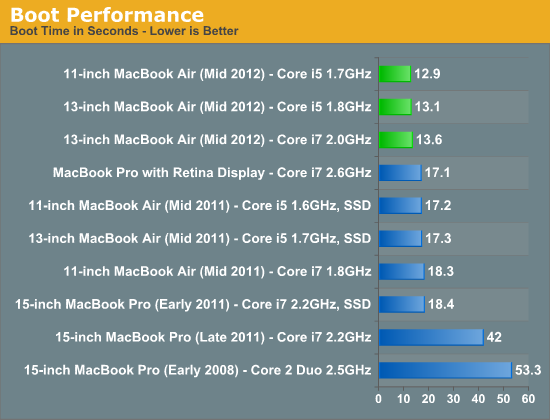 The new Air boasts faster boot time than even the rMBP, I can only assume due to a simpler hardware configuration that allows for faster initialization.
There's a minimal performance difference between the 1.7GHz and 1.8GHz CPUs, but the upgraded 2.0GHz part offers a tangible increase in performance - especially in our CPU bound video transcoding tests. The upgrade is worthwhile if you're a power user trying to make an Air work rather than taking the portability penalty and going with a Pro.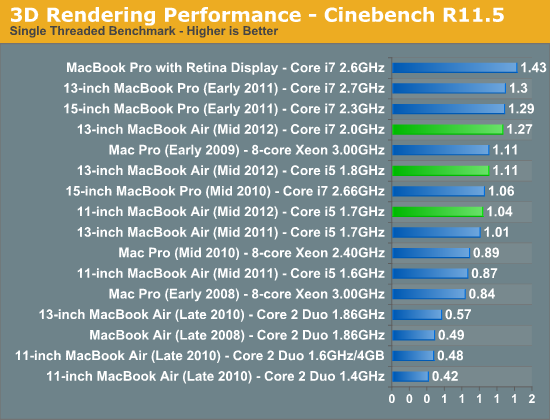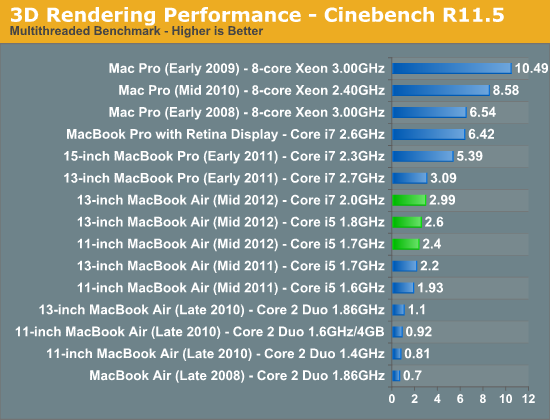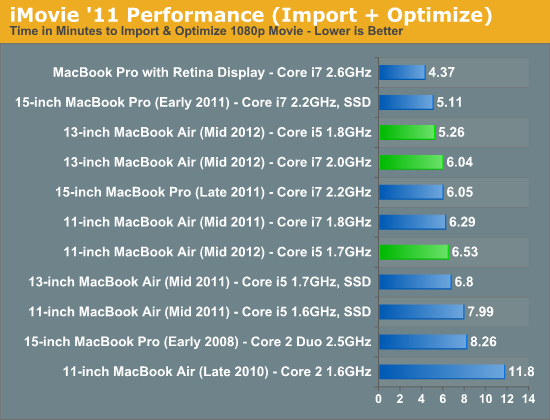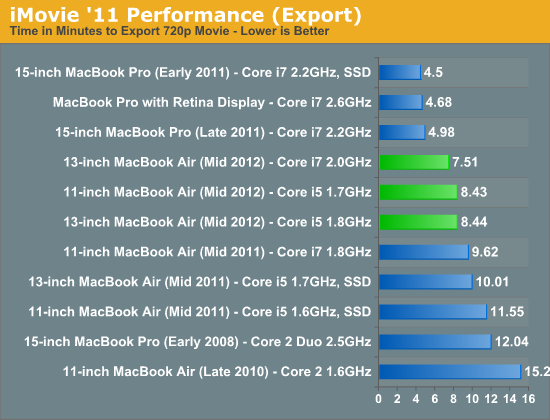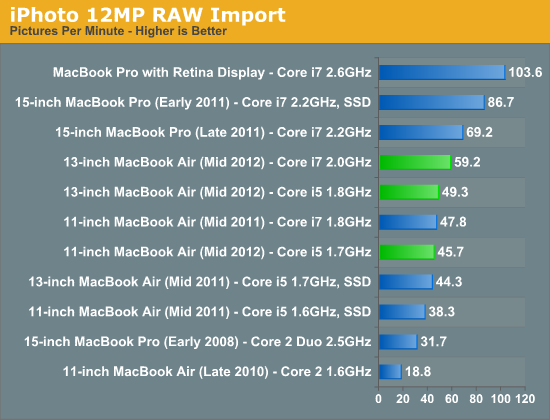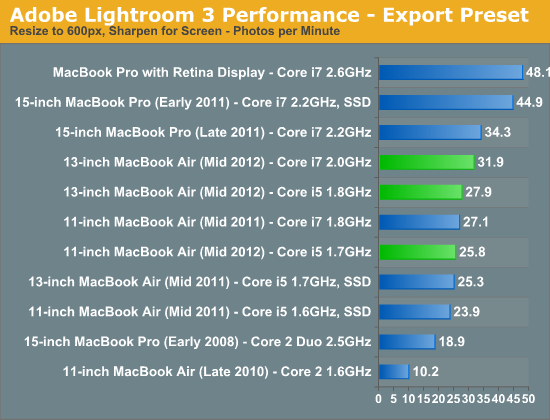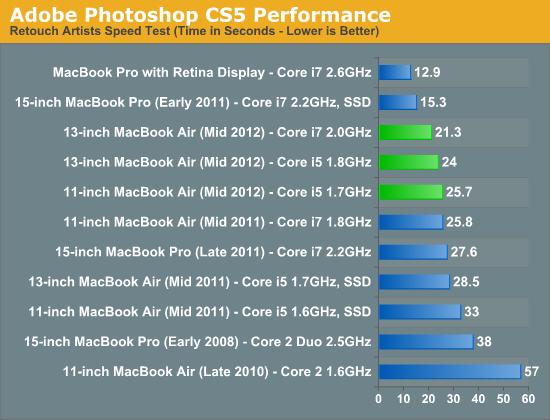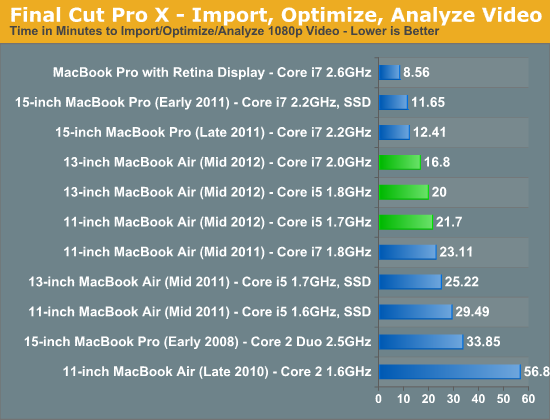 The MBA as a Desktop
With Ivy Bridge, using the MacBook Air as a desktop replacement is surprisingly possible. UI performance on an external Thunderbolt Display at 2560 x 1440 is indiscernible from the rMBP with only a few windows open. It's when you start opening a ton of applications and browser tabs that UI frame rates slow down appreciably. I clocked scrolling down an AT review at 30 frames per second, and activating Exposé with 17 windows open rendered at 18 - 20 fps.
Application responsiveness is quite good thanks to the incredibly quick SSD. With last year's MacBook Air it was possible to have one of these machines serve as your older MacBook Pro replacement. The improvement in storage performance and 8GB memory offering really seal the deal for this year's model. There's still an advantage to going Pro as you've seen in the performance tests thus far, but if you don't do a ton of heavily threaded CPU work (e.g. video/photo editing, 3D rendering) then the Air really can cut it as a primary system.