It's day two of Google's I/O 2012, and we're here at the keynote live once more to see what's in store for us. Yesterday Google dropped a lot of news, including Android 4.1, two new Nexus devices, updates to Google+, and some more details about Project Glass. Google is showing off Google Chrome and Chrome Applications, which is what this keynote will be about.

Vic is out on stage wearing Google Glasses now, which is interesting - going forward will Google glasses be standard eyeware? Chrome is the subject now, including Chrome for Android. Internet traffic is growing, and mobile web is growing fast enough that Google expects it will be the driver for internet growth.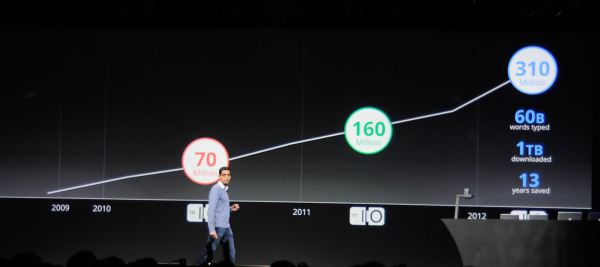 Chrome now has 310 million users, and Chrome users are dedicated, using it almost every day. Chrome is the most popular browser in the world, by metrics Google can measure. Chrome sync is up next, between Chrome on OS X and Chrome on a chromebook.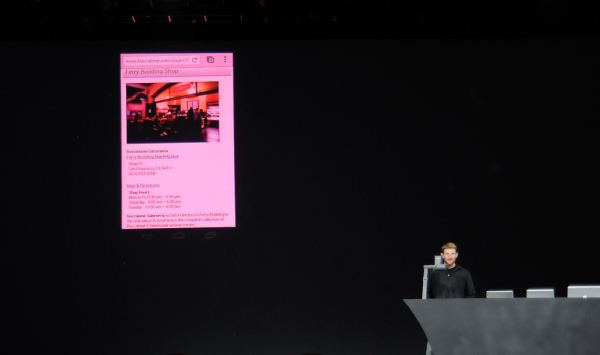 Tabs that are configured to open automatically still open on other platforms, and opened tabs including their back results are carried between platforms if you sign in - this is all the behavior we've seen before so far on Chrome. Chrome sync across a notebook, chromebook, phone, and tablet were shown off, which is functionality that exists today.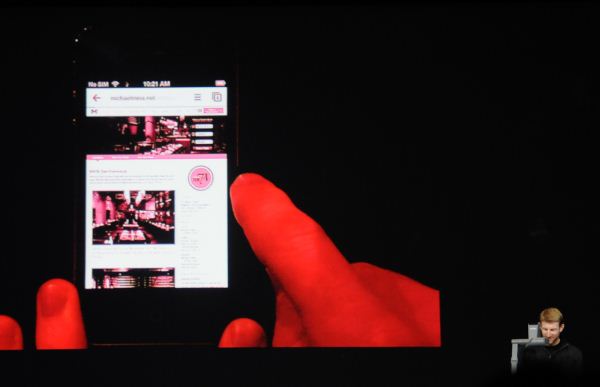 Google just announced that Chrome is coming to the App Store for the iPhone and iPad later today, and showed off performance, which looked very good.

Next up is Gmail and Google Applications, with 425 million users. Business Google Apps stats are next, with governments in many states and higher education using Google Apps for mail and collaboration.

Google Drive is coming to more platforms as well, including iOS. This includes document editing functionality. Google drive searching using an OCRed image was demonstrated, in addition image recognition for image search is now enabled as well.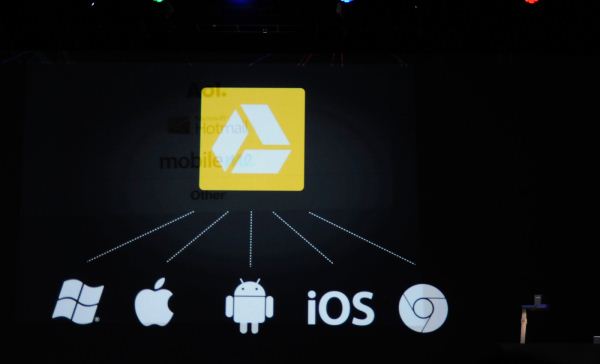 Drive on Chrome OS has become the filesystem for accessing documents and synced files. Collaborative editing works across these multiple platforms as well.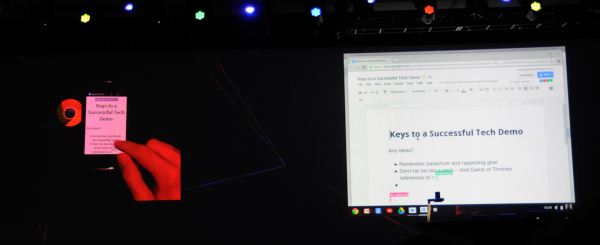 Offline editing for documents has now been added as well today. Formatting and changes are saved locally and then synced back up to Google Drive when network connectivity is restored, even with the page closed.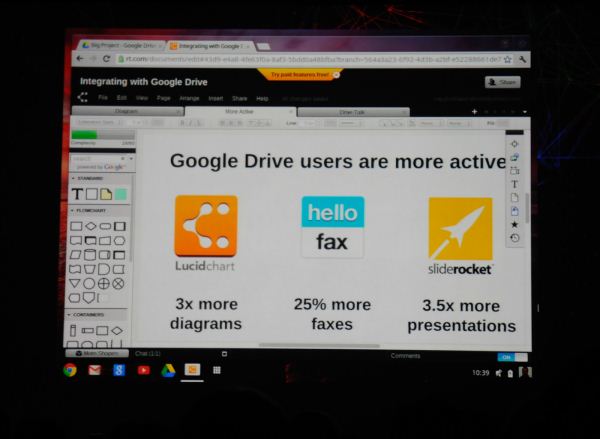 Google has also updated its Google Drive SDK for better access to functionality to integrate third party web applications with Google Drive.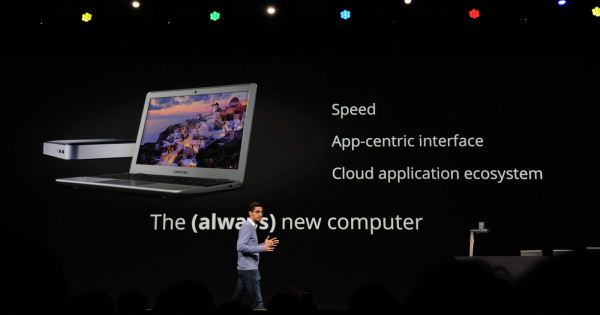 Chromebooks and Chrome OS is up next, it's been one year since release. Every six weeks Google has pushed out updates to Chrome OS and constantly updated the platform. The new chromebooks are three times faster than the original ones, thanks to faster CPU, and hardware acceleration.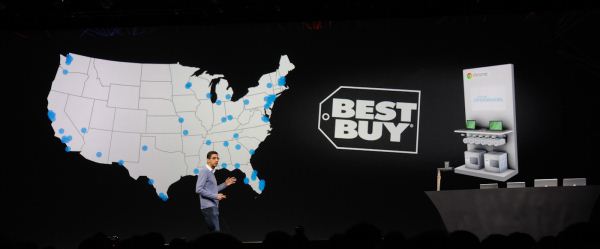 Chromebooks will be available in retail stores as well, it doesn't look like every Best Buy in the US will get a Chromebook kiosk though.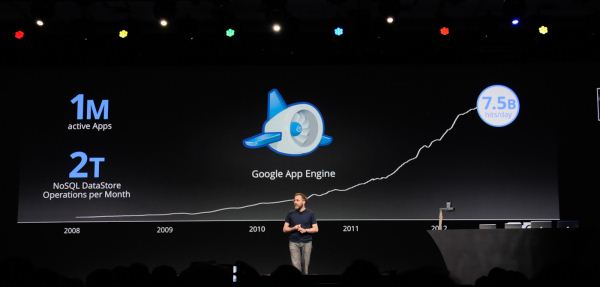 Infrastructure is up next with talk about Google's datacenters. App Engine is now serving 7.5 billion hits per day and 2 trillion noSQL operations per month.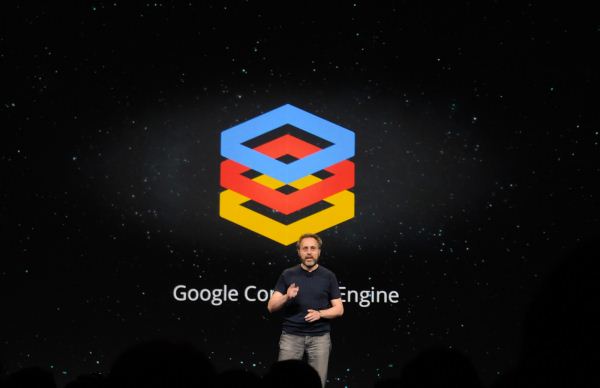 Google just announced Google Compute Enigne, which gives you a linux virtual machine, or a number of them with various storage options. Launching a ton of VMs at Google's scale with Compute Engine is now a possibility, this is clearly aimed at Amazon's AWS EC2.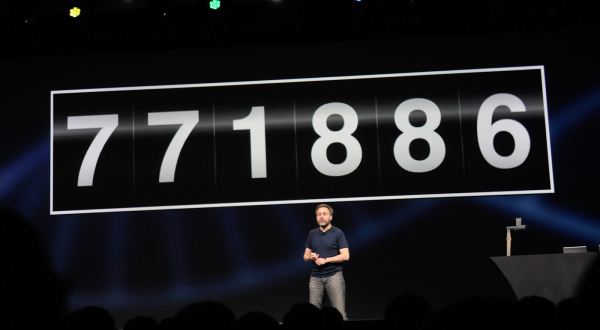 Compute Engine is in limited preview currently. For computation beyond 10,000 cores, Google can scale even further if I/O is limited. The number shown on screen corresponded to over 771k cores available for Compute Engine on the same dmeo powered earlier with 10k cores. Somewhere, power demand and fans started ramping up...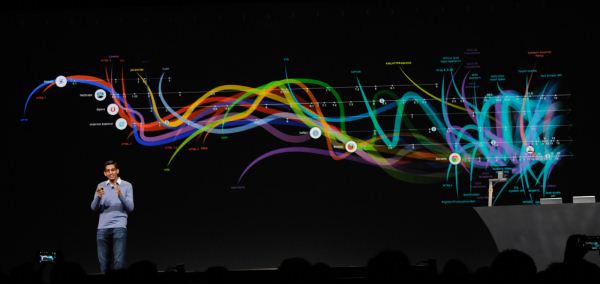 Google feels that the web ecosystem is entering a period of rapid innovation, showing the above visualization of web browsers and the web platform.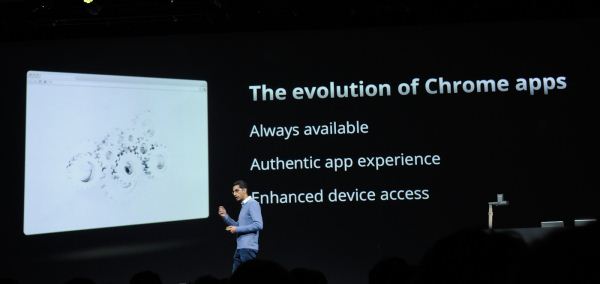 A streaming gaming service running on a Chrome box was up next, from Gaikai. This looks a lot like OnLive, but uses a native code sandbox application to run smoothly on Chrome OS. Chrome applications are expanding and getting new containers and functionality.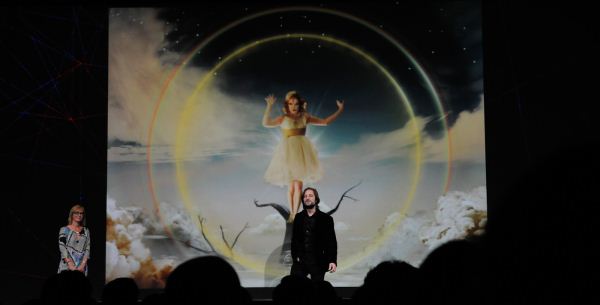 Google is showing off a Chrome Cirque de Soleil application using some fancy CSS transforms and Chrome. The application looked pretty responsive even in iOS.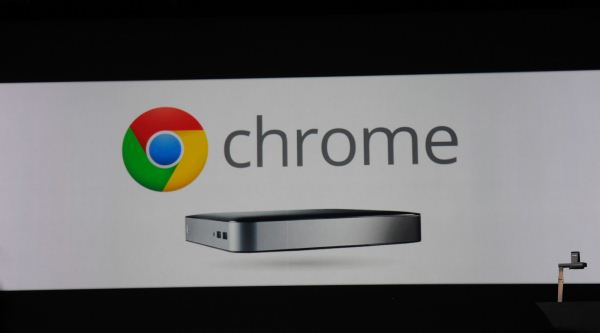 Google is giving I/O attendees a Chrome Box.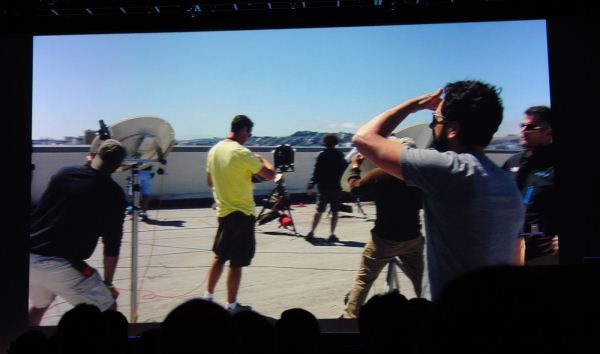 Sergey is now showing off how they made the skydive and hangout using Google Glasses work yesterday, including manually steered dishes with different RF point to point for internet. This answers the question everyone had yesterday - whether they were just trying to use Verizon or AT&T LTE of some kind. Dishes looked like either point to point WiFi or unlicensed microwave. They're doing the skydive again, this time with a much more behind-the-scenes approach, still using the Google Glasses and a hangout.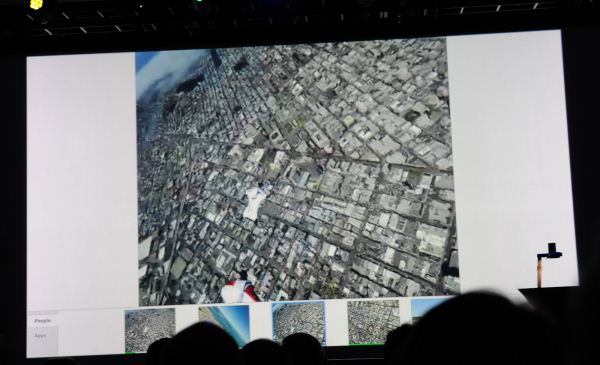 Sergey mentioned that each skydiver gets their own link and their own dedicated dish aimer at the ground. That makes me strongly suspect some point to point WiFi.
That's a wrap for the keynote.