GPU Performance
The increase in memory bandwidth from using DDR3-1600 memory should improve 3D performance as well as maintain general UI perf. To find out we turned to GLBenchmark 2.1. Let's start with the synthetics: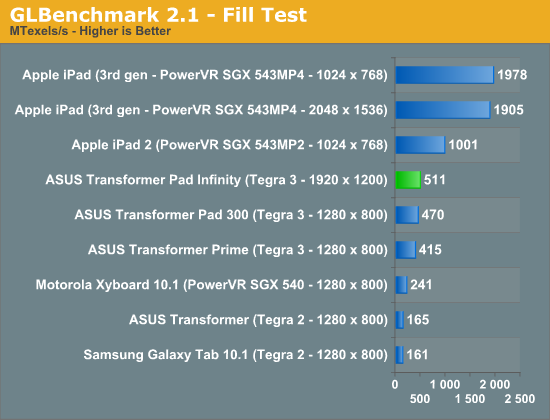 The fill rate test shows a greater than 20% increase in performance, all due to memory bandwidth. We saw a jump with the TF Pad 300 for similar reasons as well.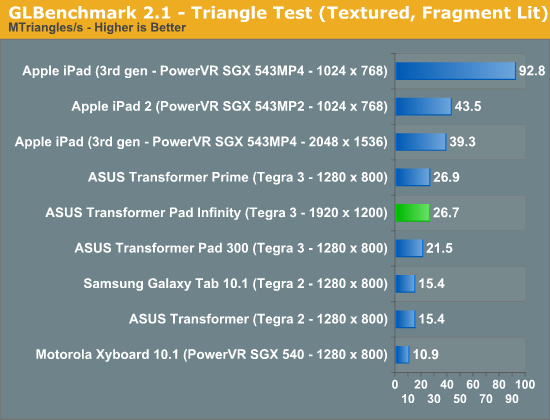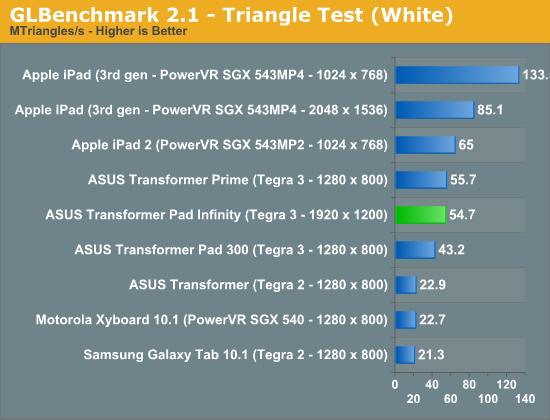 Triangle throughput hasn't changed, which makes sense because there's no increase in processing power or GPU clock speed. Let's look at the impact on simulated gameplay however. First up are the offscreen, 720p results: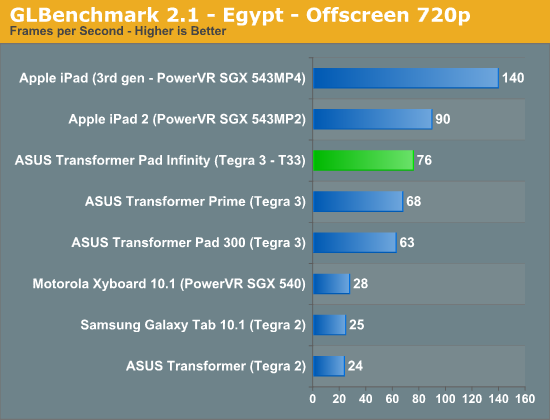 As we've surmized in the past, GLBenchmark's tests are largely compute bound - thus the 11% increase in performance over the Transformer Prime isn't too surprising at 720p.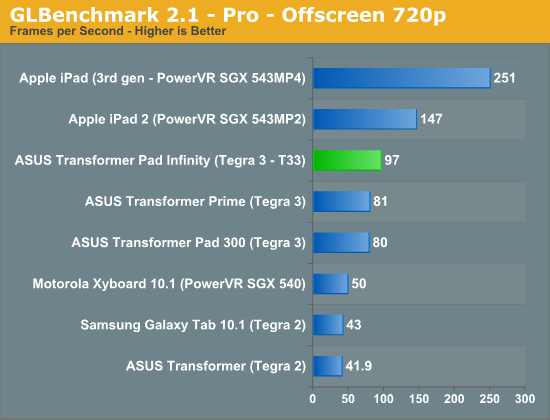 The older Pro test is less compute limited and here we see nearly a 20% increase in performance thanks to the higher bandwidth memory subsystem. The real question is whether or not DDR3-1600 is enough to drive a game at the panel's native 1920 x 1200 resolution.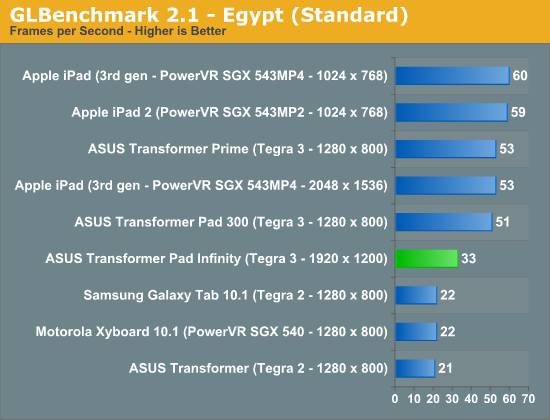 Although hardly the most visually complex demonstration in the world, the Egypt benchmark does show us that over 30 fps is possible at 1920 x 1200. GPU performance is obviously shy of what Apple crammed into the next-generation iPad, but it can be sufficient for the Infinity.