Batman: Arkham City
Batman: Arkham City is loosely based on Unreal Engine 3, while the DirectX 11 functionality was apparently developed in-house. With the addition of these features Batman is far more a GPU demanding game than its predecessor was, particularly with tessellation cranked up to high.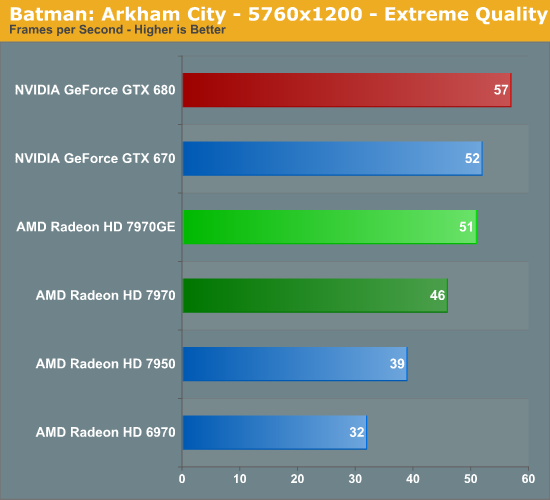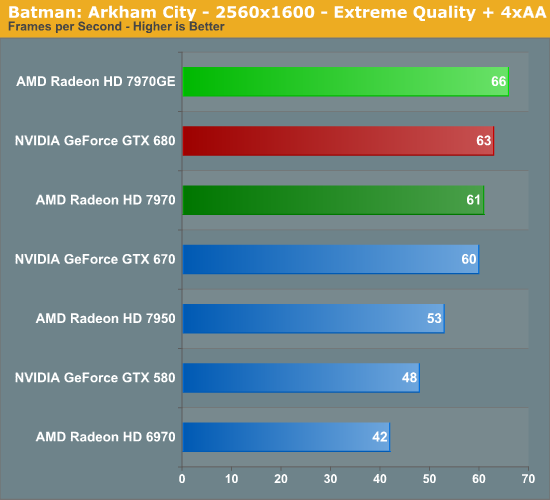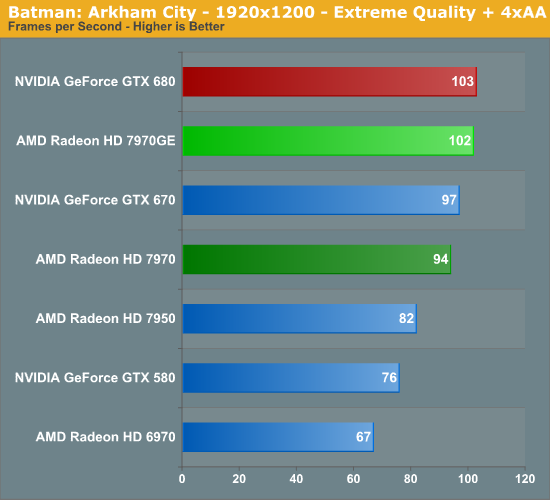 Previously both the 7970 and GTX 680 were tied here at 2560. With both AMD and NVIDIA improving their performance here however, things have finally begun to separate. The GTX 680 now has a small-but-measurable lead over the 7970, but it's not enough to hold off the 7970GE. As a result the 7970GE enjoys a 5% performance lead at 2560. Strangely however it falls behind by a significant margin at 5760, which is not what we would have expected.
As a side note, it's worth mentioning that Batman is one of the titles with PhysX support that can actually make a difference in how the game looks. While performance with our non-PhysX settings may be close, there's something to be said for the PhysX effects here. That's an NVIDIA exclusive, and if it's something you want you'll have to go with an NVIDIA GPU.