OC: Gaming Performance
Moving on to our gaming performance section, let's see what our 15% overclock can do for gaming performance. Assuming the 7970GE's performance continues to scale well with clockspeeds, we should see around a 10-12% real world performance gain.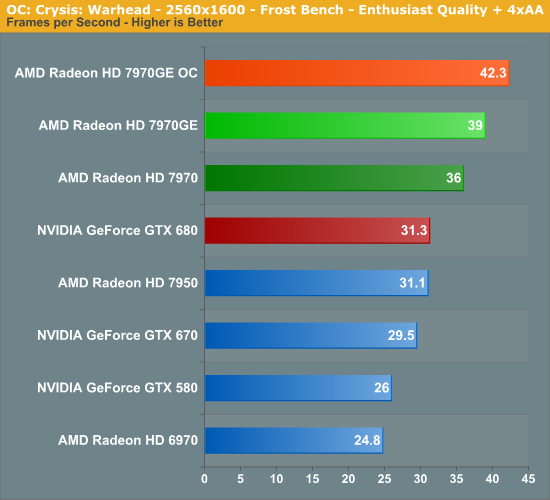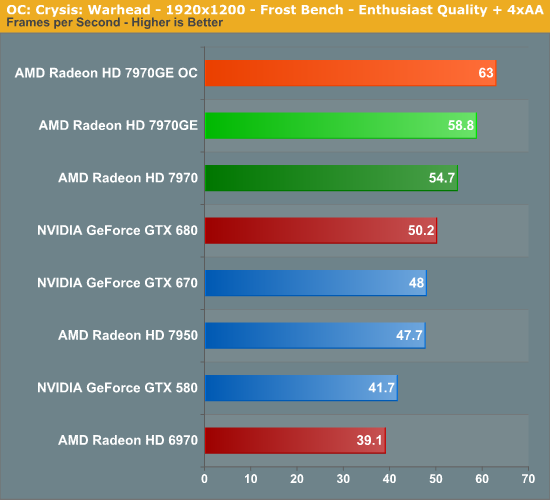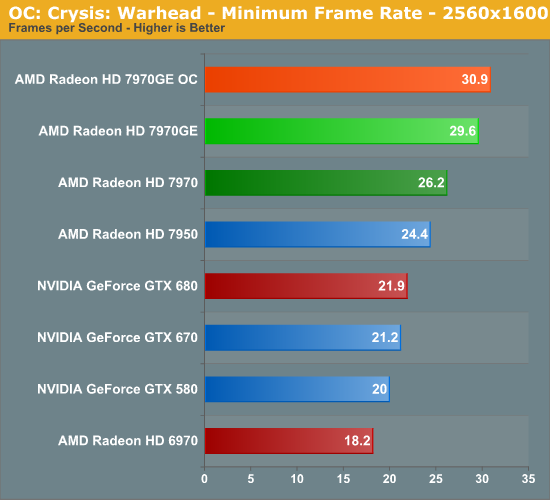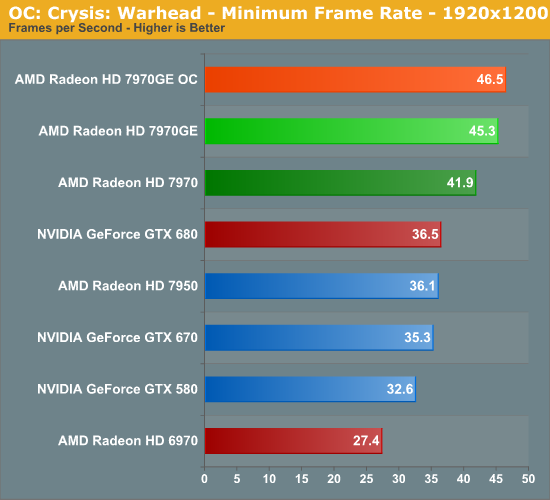 Starting as always with Crysis, what was already an incredible lead for the 7970GE becomes increasingly absurd. The 7970GE OC sees a further 8% performance improvement here, pushing it past 60fps at 1920 and past 40fps at 2560. Against the stock GTX 680 it's now leading by 35% on average framerates.
Minimum framerates on the other hand haven't changed by nearly as much. Given what we know about PT Boost and Crysis's love of memory bandwidth, it's reasonable to assume we're being held back by memory bandwidth limits here.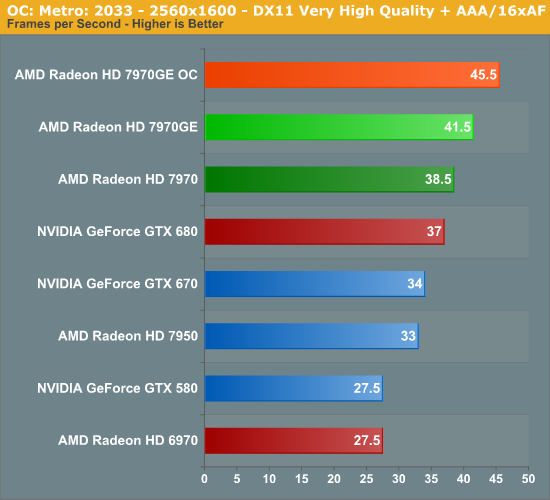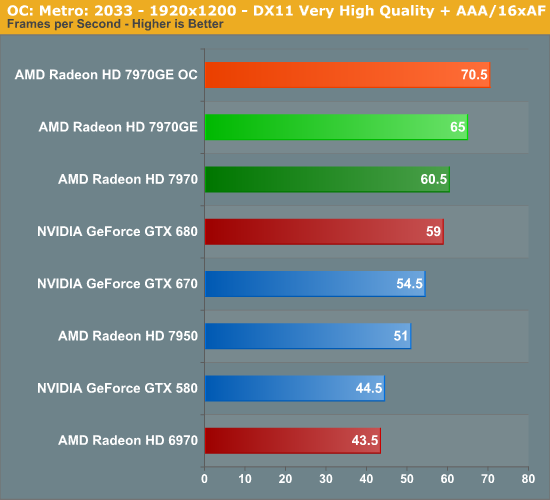 Moving on to Metro, the 7970GE once again gains 8-9% due to our overclock. The earlier 56W jump in power consumption at the wall makes it an expensive gain, but as it stands this is by far the fastest we've seen a single-GPU card perform at Metro.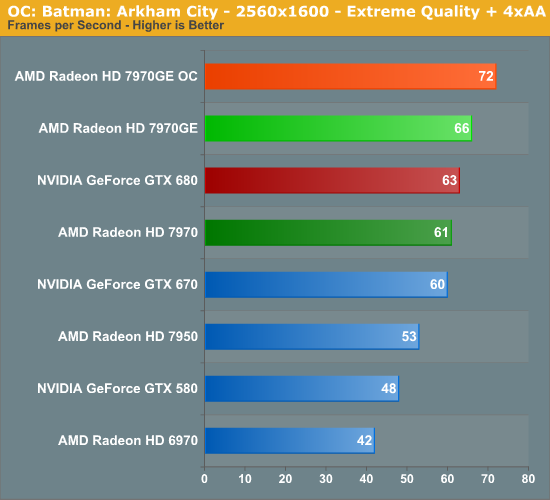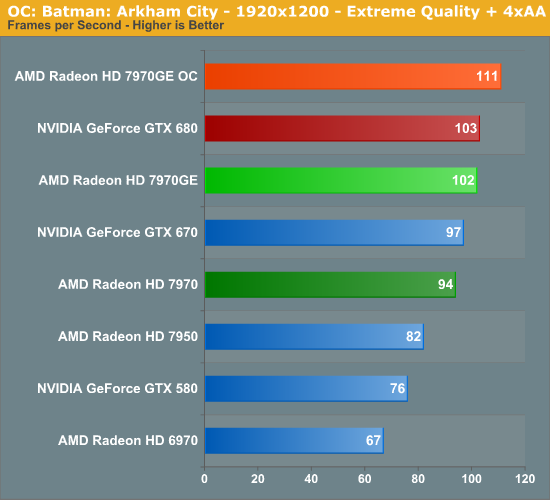 With Batman we once more see gains of around 9% from our overclock. Even at 2560 our framerates are now in excess of 70fps.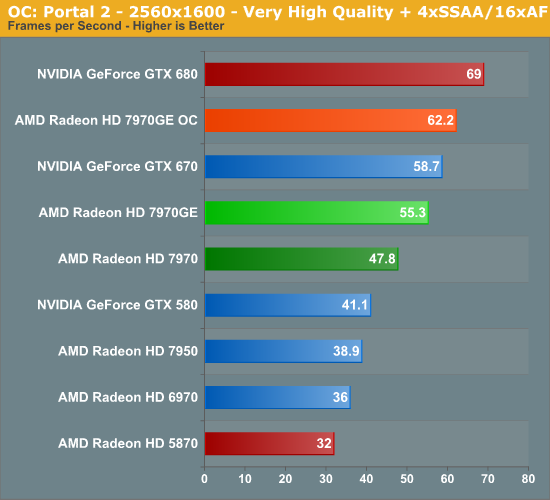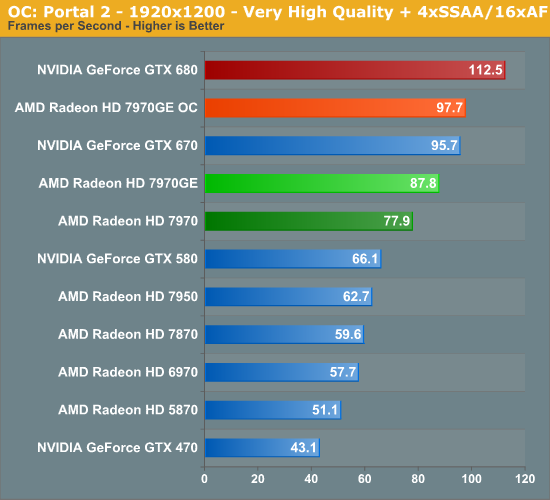 With Portal 2 being one of the 7970GE's biggest defecits relative to the GTX 680, a solid overclock can help to close the gap but it's not enough to eliminate it. Still, it's enough to push the average framerate over 60fps at 2560 with SSAA. The overall scaling from the overclock also looks very good here, with the 7970GE OC picking up a larger than normal 11-12%.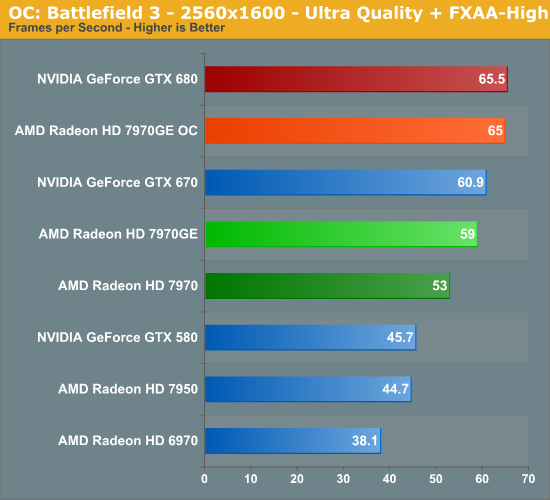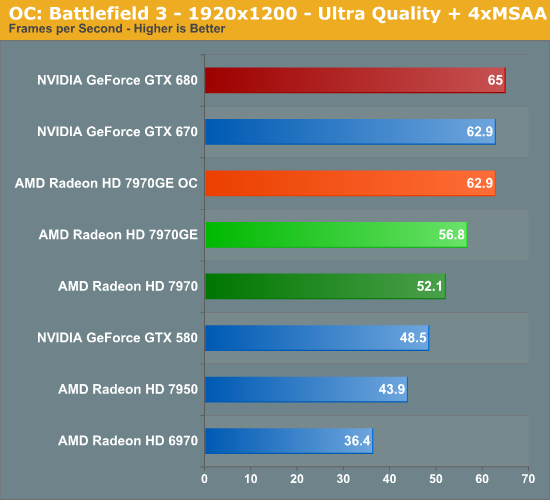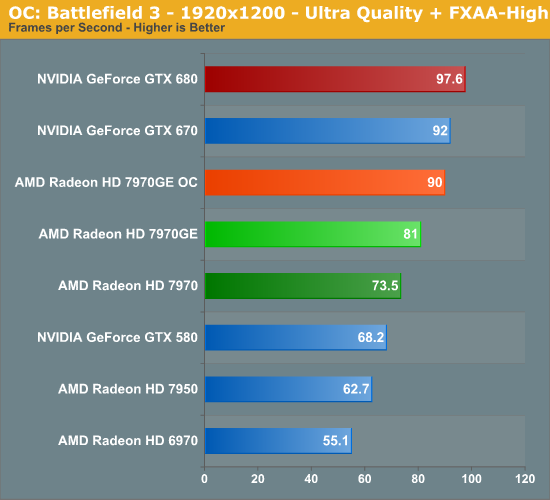 Finally we have AMD's other notable weak spot, Battlefield 3. Much like with Portal 2 overclocking can't eliminate the GTX 680's lead, but it can significantly cut into it. At 2560 and at 1920 with MSAA this is enough to push past 60fps, making for a solid 10% performance gain from overclocking.