Synthetics
Because the 7970GE uses the same architecture – and indeed same chip as the 7970 – there's not much to report here with synthetic performance, but we'll quickly run through the numbers.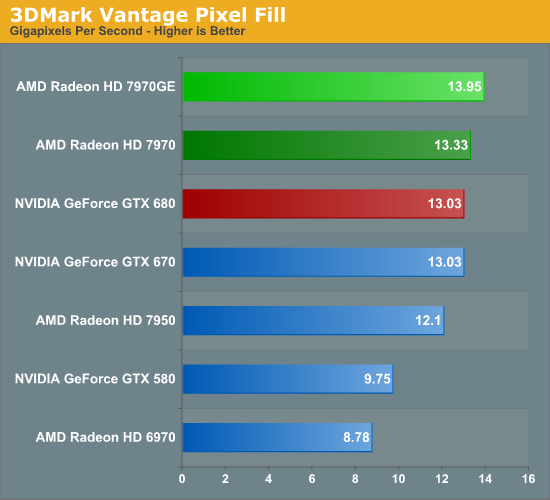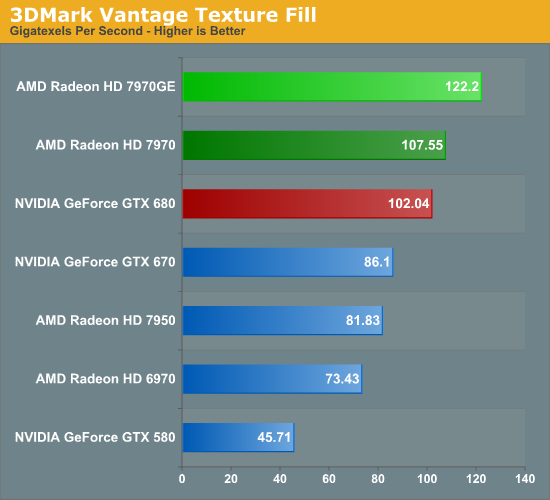 Starting with 3DMark Pixel and Texel Fill, the 7970GE improves on the 7970 around as expected. Pixel fill is a bit low at only 4.5% though, which is unexpected since the 7970GE got a big boost in both its core clock and its memory clock.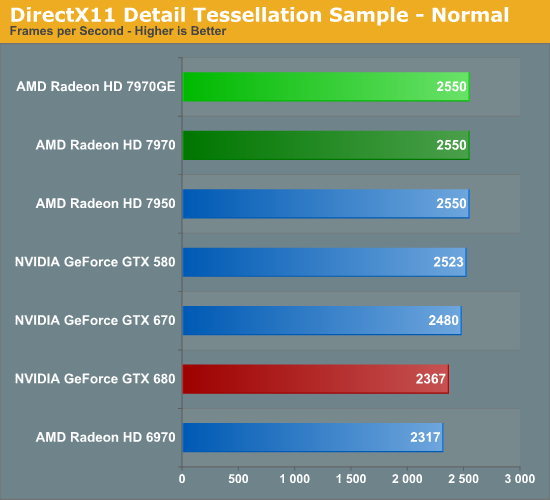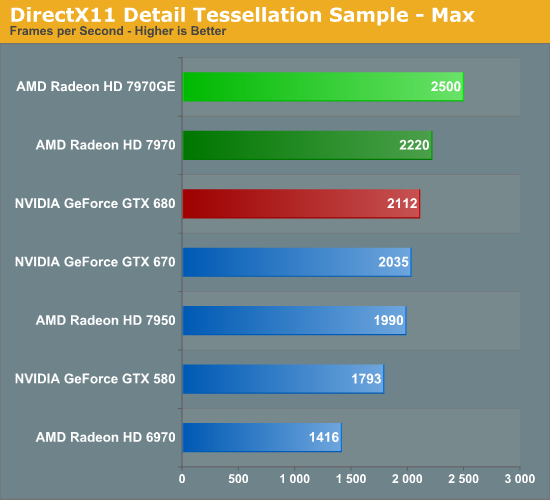 Next up is tessellation. While at normal tessellation levels we're CPU or otherwise throughput limited, at maximum tessellation levels the 7970GE further improves upon the 7970 by 13%, which means we're likely seeing the full impact of PT Boost in action here. However at this performance level we're also approaching the same throughput limits we saw with normal tessellation, which means that we either need a better test or GPUs are reaching the point where they have more than enough tessellation performance for future games.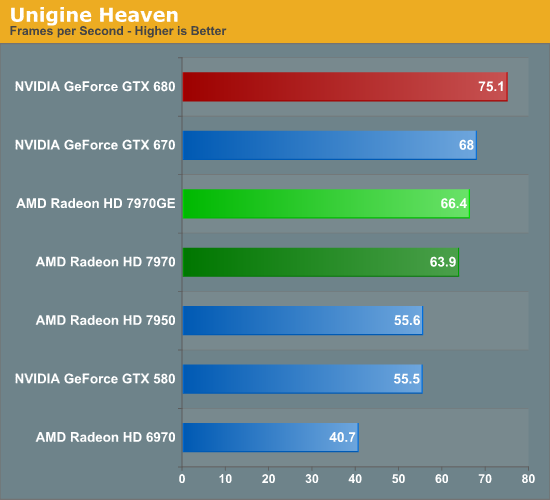 Finally we have Unigine's Heaven. The GTX 600 series has always done well here, and while the 7970GE improves on the 7970, the GTX 680 is still well ahead for what it's worth.