Ports & Expansion
Port layout has been greatly simplified on the next-gen MacBook Pro. Along the left side there's now a MagSafe 2 connector, two Thunderbolt ports, one USB 3.0 and one 1/8" jack for mic/headphones. The right side has the other USB 3.0 port, a full sized HDMI port and an SD card reader.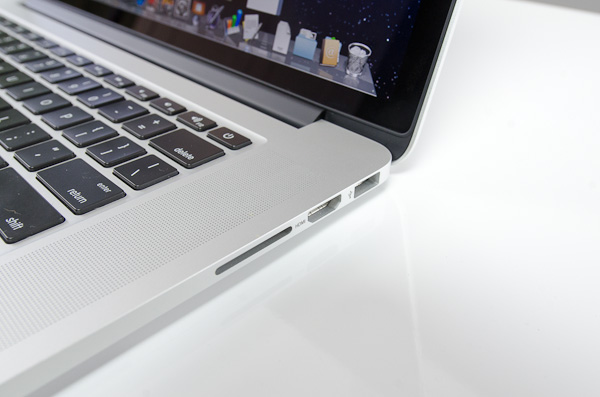 MagSafe 2 is a thinner version of Apple's MagSafe connector, and it's used on both the Retina MacBook Pro and the 2012 MacBook Airs. The rMBP still ships with the same 85W power adapter as before, but now with an integrated MagSafe 2 connector. In order to deal with the change in connector, Apple offers a $10 converter that allows you to plug MagSafe 1 power supplies into MagSafe 2 systems. All new Thunderbolt Displays shipping from here on out will include the MagSafe 2 converter.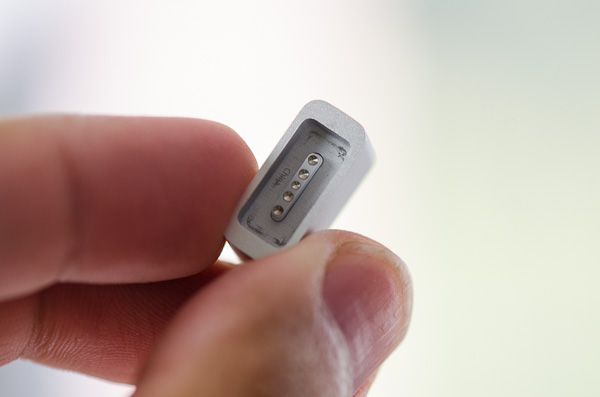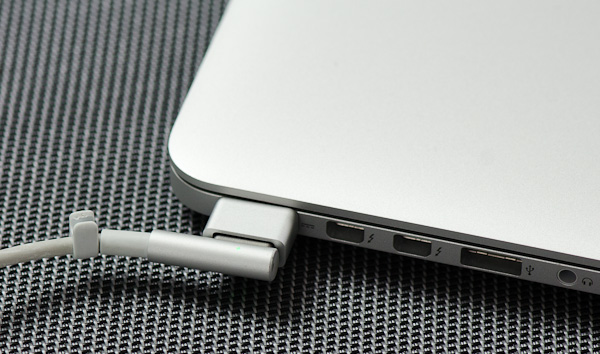 The absence of an integrated Gigabit Ethernet port will surely bother some, but Apple offers a Thunderbolt to GigE adapter for $30 to accommodate. Since Thunderbolt effectively offers an external PCIe interface, there's no performance loss if you go this route vs. the old integrated GigE connector. I was able to sustain nearly 930Mbps between the rMBP with the Thunderbolt GigE adapter and last year's MBP: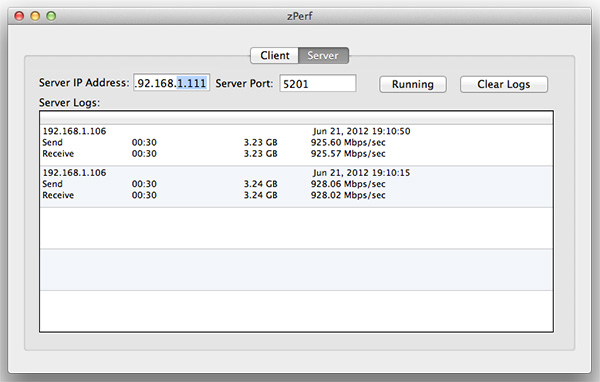 At a price of $30 Apple is most certainly using Intel's Port Ridge Thunderbolt controller, a cost effective single-channel TB controller without any support for DisplayPort passthrough.
USB 3.0 is provided courtesy of Intel's 7-series chipset. Apple supports the USB Attached SCSI protocol which should allow for even better performance than what I'm showing below (with all of my focus on Thunderbolt I actually don't have a 6Gbps UASP enabled USB 3.0 dock in house):