Noise and Thermal Testing, Overclocked
At stock, cooling for the graphics card proved to be a bit underwhelming, but CPU thermals in the BitFenix Shinobi XL are generally excellent and the case looks like it has some room to grow and breathe. Our overclocked testbed should give us an idea of just how much headroom we're really working with.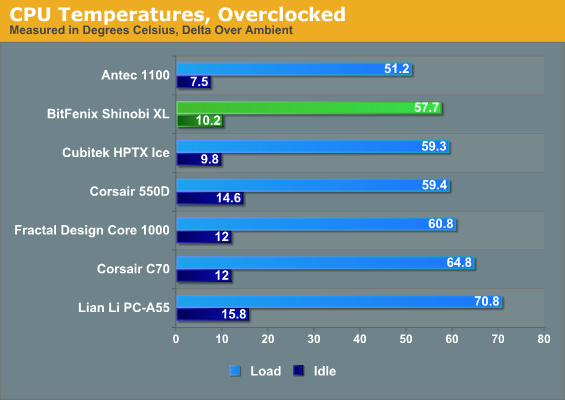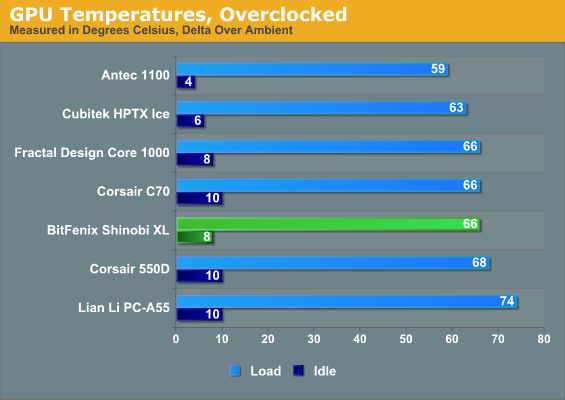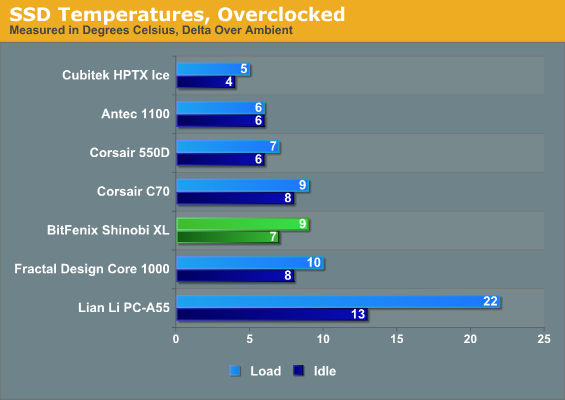 The Shinobi XL isn't in the same league as Antec's Eleven Hundred, but it's definitely competitive. Graphics card thermals improve over the Corsair Obsidian 550D, too, as that enclosure is running at close to its thermal ceiling while the Shinobi XL still has room to spare.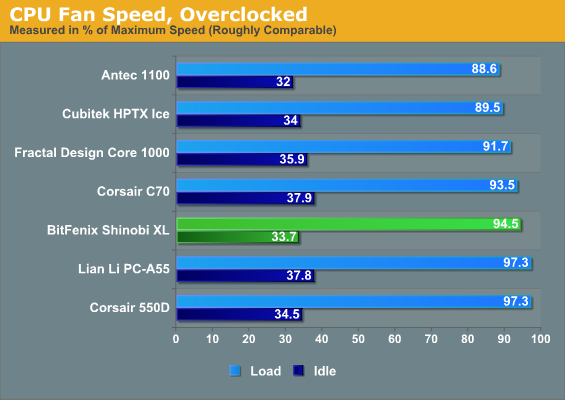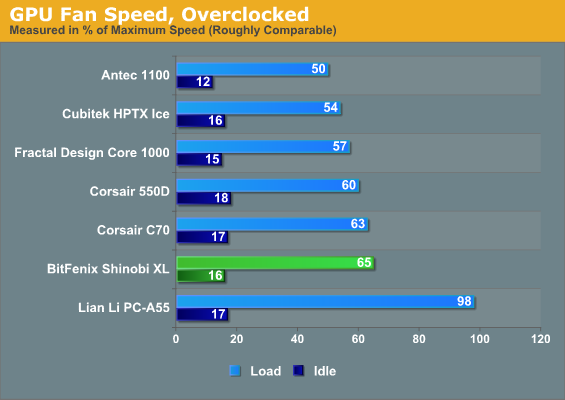 Fan speeds aren't terrible, but the overclocked testbed does punish cases pretty well. The Shinobi XL's performance around the graphics card continues to underwhelm, while the CPU fan speed is basically competitive.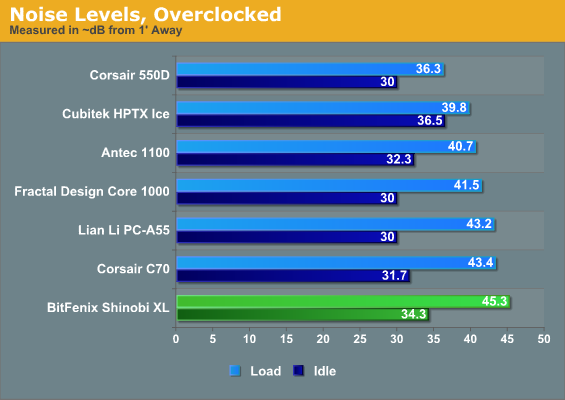 Unfortunately for BitFenix, the Shinobi XL, while putting in a decent performance, is also the loudest case we've tested under load. This is particularly disappointing as the original Shinobi was actually a fairly modest case when it came to acoustics--not stellar, but certainly good for an $80 enclosure. Given the size and size of the Shinobi XL, we would expect better performance than this, but again water-cooling seems to be more of the target audience.