Rosewill Green Series RG430-S12 430W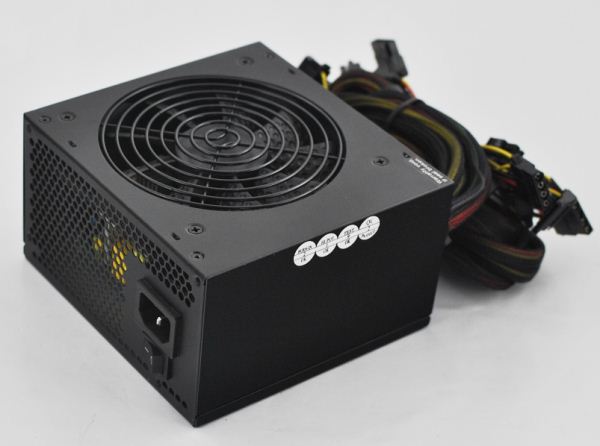 Most enthusiasts are familiar with Rosewill as an US brand of inexpensive products of decent quality. They've had power supplies on the market for ages, but those products are almost always for budget builds. This time Rosewill sent a PSU which is more "expensive". The Green Series is efficient (80Plus) and comes with several extras such as cable ties. The 430W unit can theoretically draw up to 10A from the power grid (115VAC), and it delivers up to 33A on the single +12V rail. The maximum output from 12V is thus 396W if you don't stress the other rails, which are both rated at 24A. Together, 3.3V and 5V can deliver an additional 140W, which is more than enough for a system with modern components such as SSDs.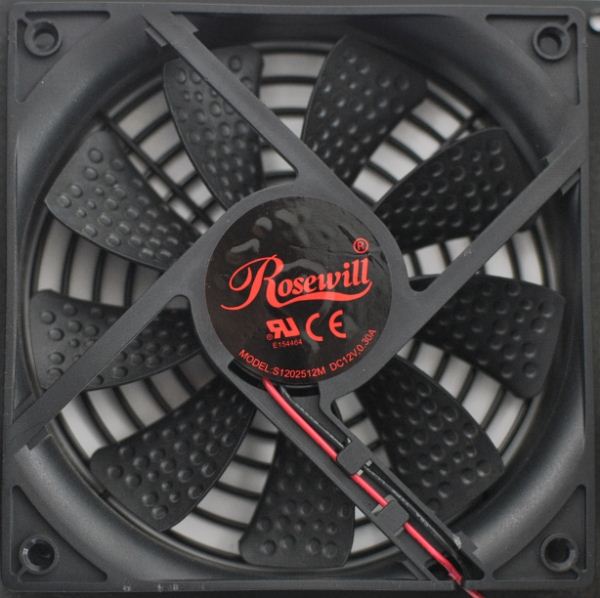 At first we couldn't identify the manufacturer of this fan as Rosewill is the only name we saw on the label. However, the model number S1202512M told us that GlobeFan is the company behind. This sleeve bearing type has a maximum rotational speed of 2400RPM.
Cables and Connectors

Connector type (length)

Main
1x 24-pin (55cm) fixed
ATX12V/EPS12V
1x 4+4-pin (50cm) fixed
PCIe
1x 6-pin (45cm) fixed
Peripheral
2x SATA (ca. 40, 55cm) fixed
2x SATA (ca. 40, 55cm) fixed
3x HDD (ca. 40, 55, 70cm) fixed
3x HDD, 1x FDD (ca. 40, 55, 70, 85cm) fixed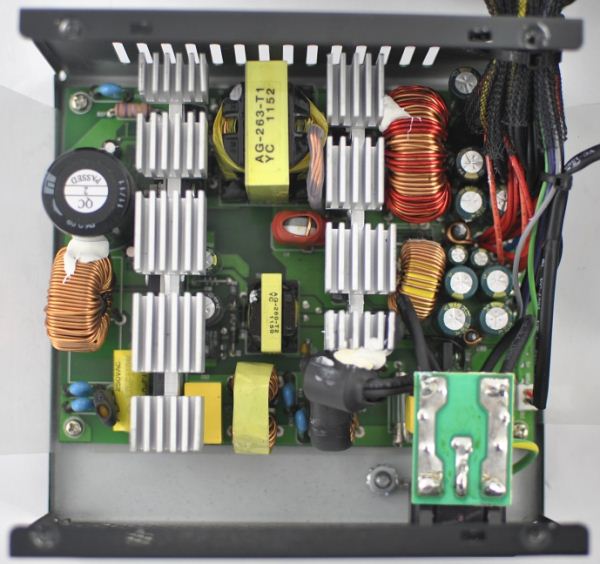 Here we have a typical ATNG design with two large heatsinks. The EMI filtering is equipped well and it's nice to see that there are Taiwanese capacitors. The Teapo models don't have the longest lifetime and lowest ESR; however, we've never detected a problem with Teapo in power supplies.