Digital Flat Panel Support
The next difference we noticed between the GeForce2 Ultra and the GTS reference designs was that the former features an external TMDS transmitter manufactured by Silicon Image.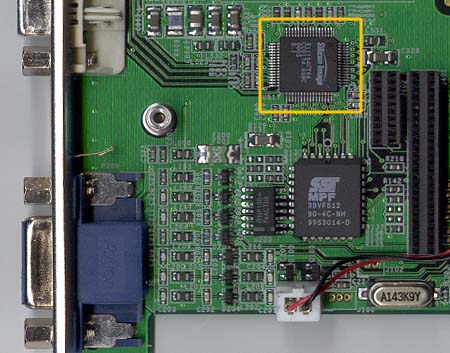 If you recall, one of the features of the GeForce2 GTS offered over its predecessor was it had an integrated TMDS transmitter that allowed for outputting directly to DVI flat panels at resolutions up to 1280 x 1024.  Unfortunately, according to some users that have written us, the GeForce2 GTS is unable of powering certain DVI flat panels, including those made by Viewsonic. 
According to NVIDIA, the external TMDS transmitter is used for supporting resolutions of 1600 x 1200 and above; however, it may also correct some of the compatibility problems DVI flat panel users have been experiencing.  We haven't been able to confirm this yet, but it is quite possible.