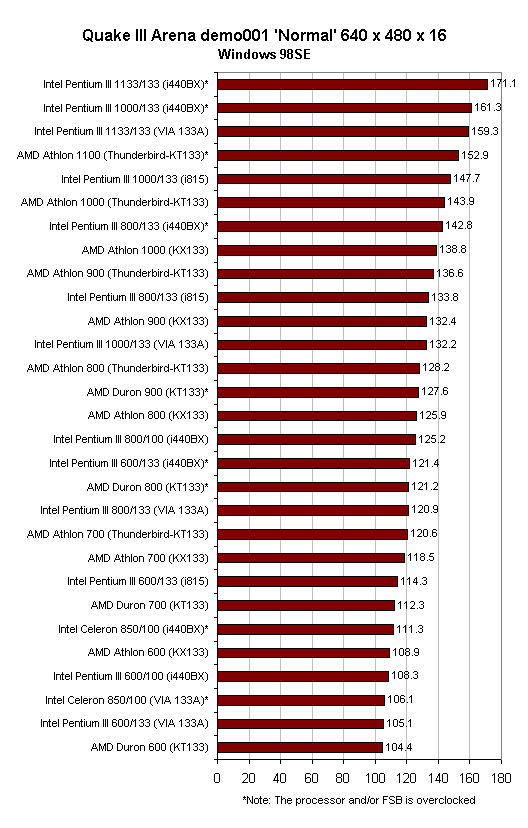 The Pentium III has always been a favorite of Quake III Arena, and for those of you that are Quake III Arena fanatics (we can't blame you, RA3 is quite addicting) you'll be impressed to see a close to 200 fps score brought courtesy of the overclocked BX platform and the Pentium III 1.13GHz processor.
While something like this isn't very realistic for your average gamer since the processor would set you back a considerable amount of cash, it's always nice to look at the performance the higher end chips can offer since in a few months time these speeds will become mainstream.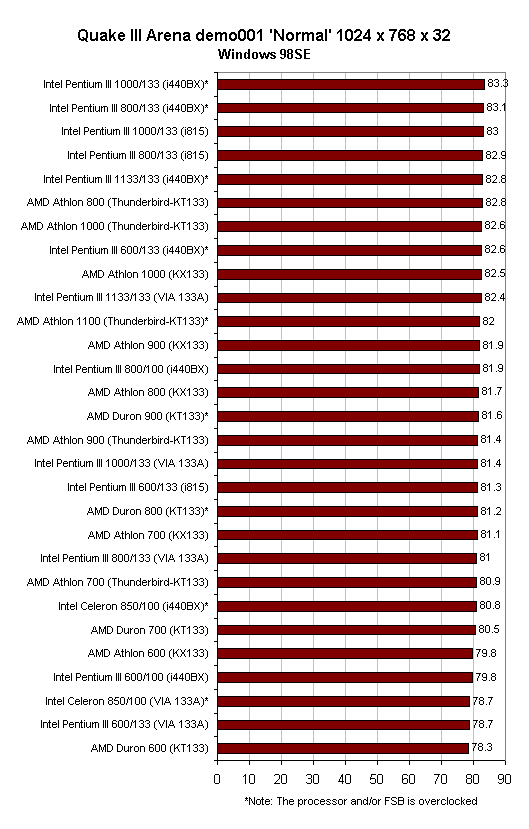 The beauty of this test is to illustrate that you don't need a 1.13GHz chip to deliver high frame rates in games if you have a powerful enough video card, such as the GeForce2 GTS we used as our test video card. The < 1 fps variation in performance of the top 10 CPUs is entirely normal variation in frame rates and doesn't really mean anything about the performance of a particular processor. What it does say is that you can definitely "get by" with a 600MHz CPU and a powerful video card if your main interest is gaming.