Noise and Thermal Testing
At the risk of spoiling the results (much like Anand loves to do), let me just say the BitFenix Prodigy performed well. Really well. Going into testing I wasn't entirely sure how it would handle given the substantial ventilation, but the Prodigy's performance, at least with our integrated GPU testbed, was pretty stellar. Testing was done with an ambient temperature of ~22C.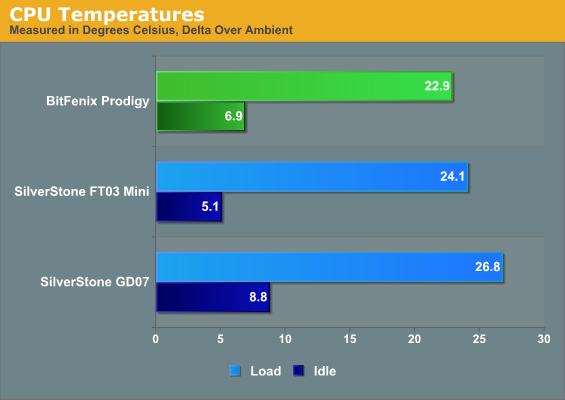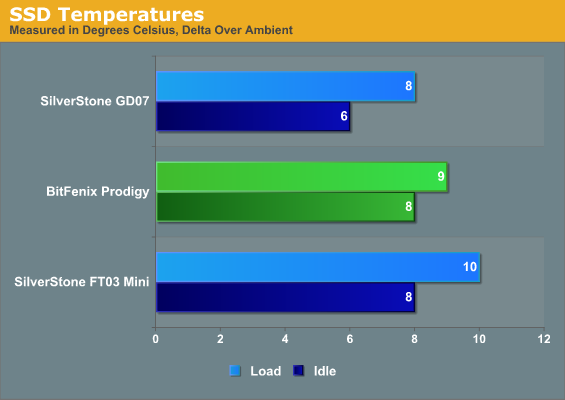 While the SSD's temperature isn't best in class, it's not bad by any stretch of the imagination. The CPU's thermals are quite good, though, especially considering the Prodigy is competing with the more expensive SilverStone FT03 Mini. The FT03 Mini's cooling design centered around a single 140mm fan is brutally efficient.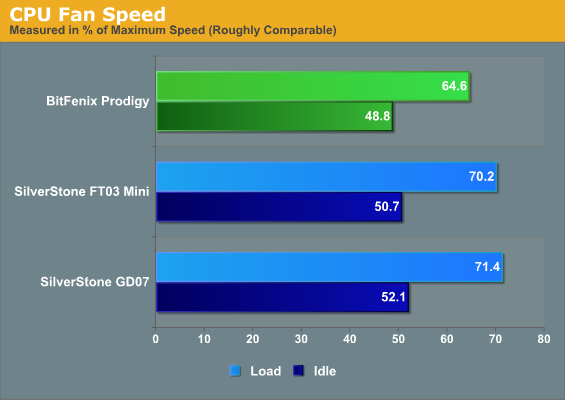 Notice that the heatsink fan isn't working as hard in the Prodigy, though. This could arguably be chalked up to the difference in ambient temperatures at testing, and certainly the FT03 Mini is no slouch, but there's much more ventilation around the CPU in the Prodigy than there is in the FT03 Mini and our results on the next page will show that it produces a measurable effect.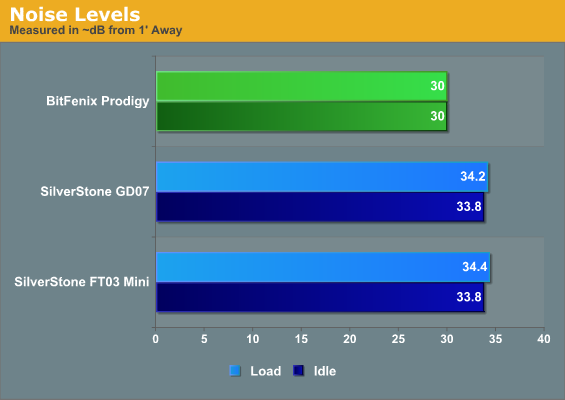 Most impressively, the Prodigy is incredibly quiet even under load, hitting the noise floor of our sound meter. To my ears I could detect a minor difference in fan noise between idle and load, but the Prodigy is really a remarkably good citizen when it comes to noise.