System Performance
Ivy Bridge is a very strange beast. It's been generally underwhelming for enthusiasts given the middling overclocking headroom stemming from poor thermals, though my experience with it is that you can hit roughly the same overall performance levels as Sandy Bridge at lower clocks and lower power consumption. Where Intel's new chips were born to succeed are laptops and all-in-ones, and I think Dell's XPS One is going to be a solid proof of that.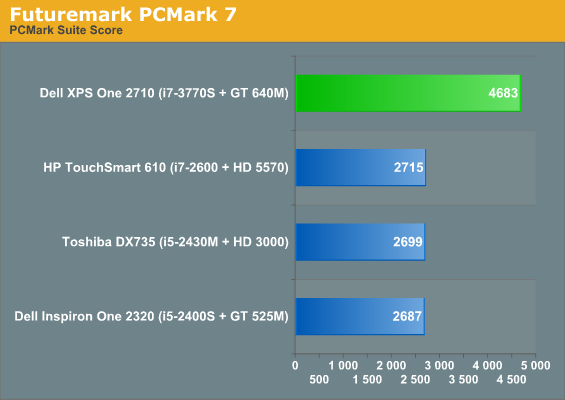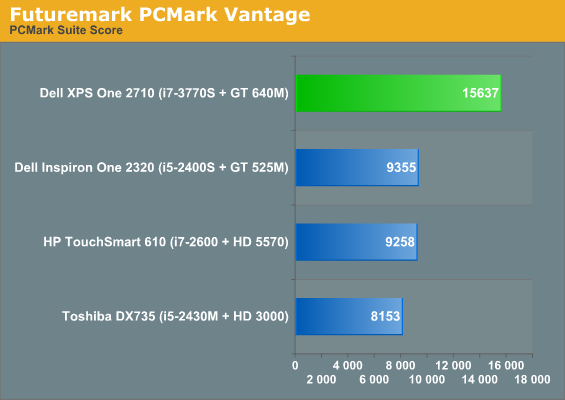 The PCMarks skew heavily towards the SSD caching technology in Dell's XPS One, but the system also features the fastest CPU and fastest graphics of any of the all-in-ones we've tested. Advances in process technology may allow the top end to edge up, but in thermally constrained spaces they can result in big, big performance gains.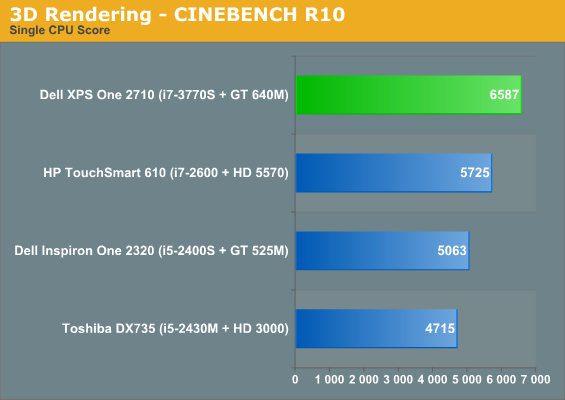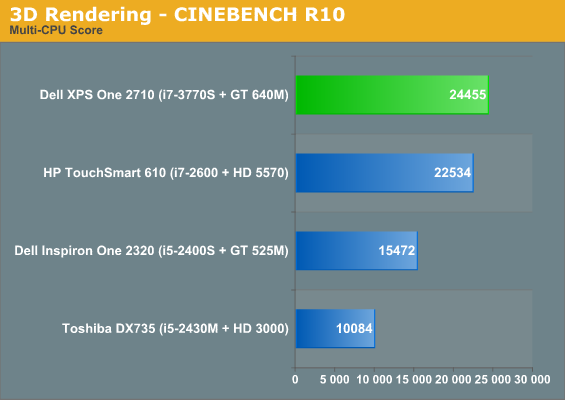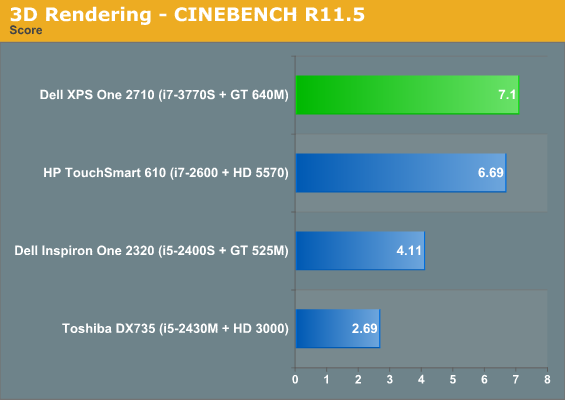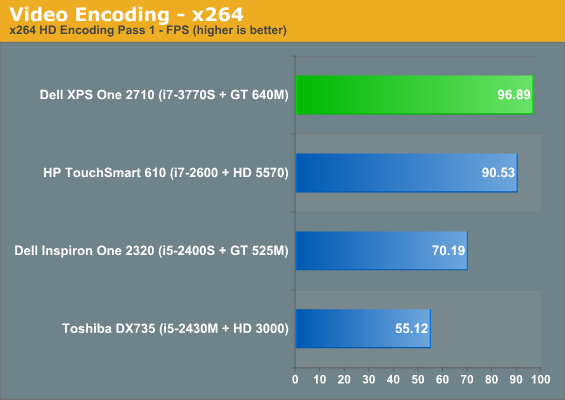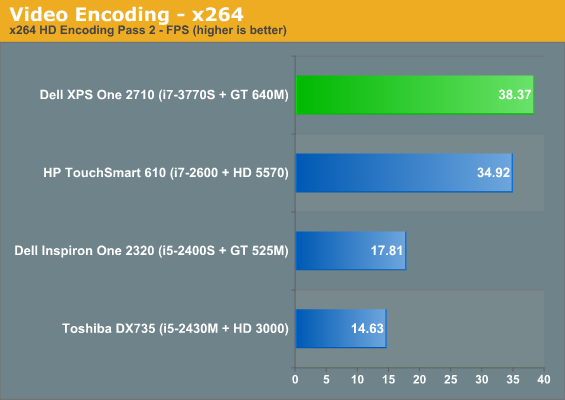 Intel's Core i7-3770S allows Dell's XPS One to soundly beat last generation's top 95W processor (outside of the i7-2700K), but the 3770S chops off a third of the i7-2600's TDP. Performance is up across the board, allowing the XPS One to offer a tremendous amount of power for what's fundamentally a family appliance.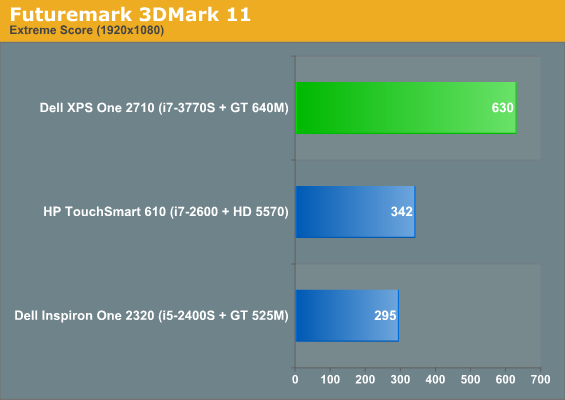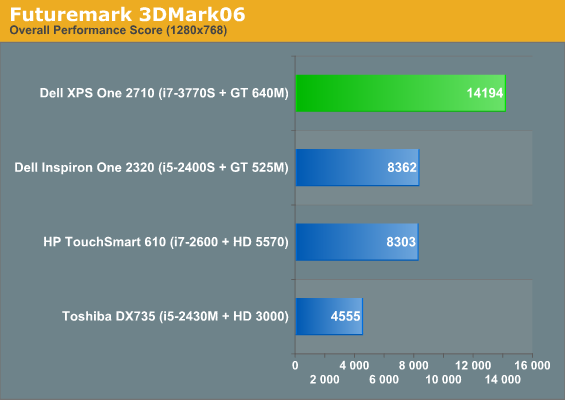 The GDDR5 on the GeForce GT 640M also allows the GPU in the XPS One to stretch its legs, delivering at least twice as much graphics performance as the last generation all-in-one from Dell. At this point I'm convinced going with anything but GDDR5 on all-in-one graphics hardware is unacceptable; either stick with the IGP or go all in. Power consumption isn't as big of an issue with all-in-ones, and the bandwidth afforded by GDDR5 is essential for providing a decent gaming experience at 1080p.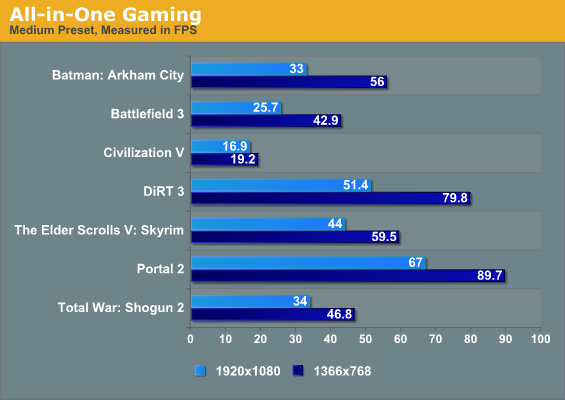 Since the other all-in-ones were benchmarked using our old gaming suite, we only have results for the Dell XPS One 2710. That said, generally speaking it has the chops to game at 1080p. I wouldn't push it to the panel's native resolution of 2560x1440, but you can still have a decent gaming experience on the XPS One. This is a massive improvement over the previous generation. And for those who might otherwise complain about not gaming at native resolution, remember that 2560x1440 on a 27" panel gives a small enough dot pitch that running non-native isn't quite as disctracting as on lesser LCDs.