The Display in Numbers
The new 1080p panel looks good, but does it make any sacrifices in its performance? Thankfully, no. Max brightness is down a bit compared to the previous generation, but it's still higher than any of the portable Macs and much higher than your typical PC displays. Black levels are much improved over the original Zenbook as well: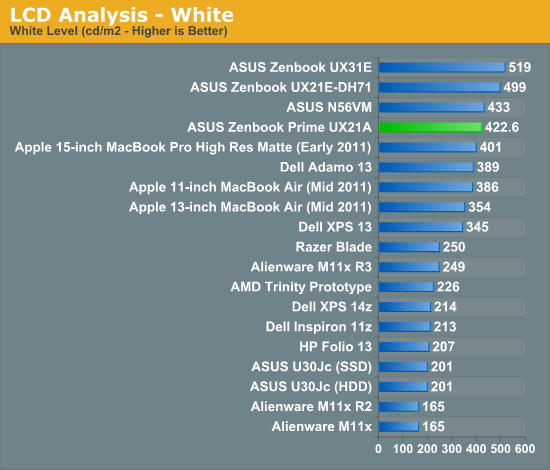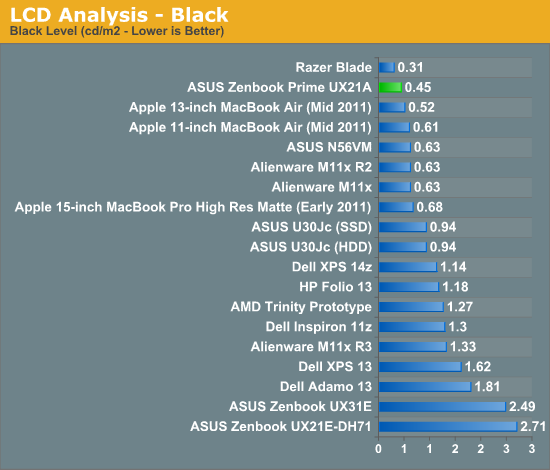 The resulting contrast ratio is almost tablet-like: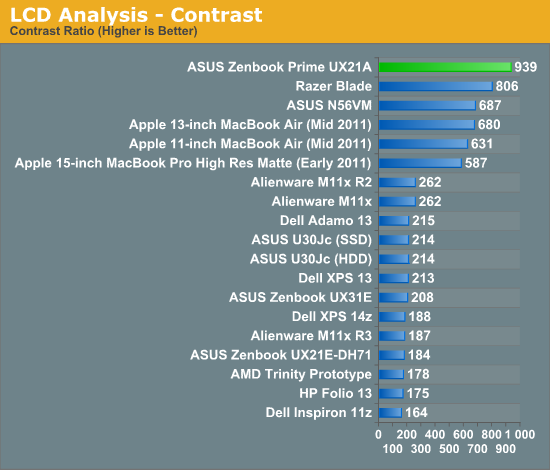 It's not just the basics that ASUS delivers well on, color accuracy is top notch: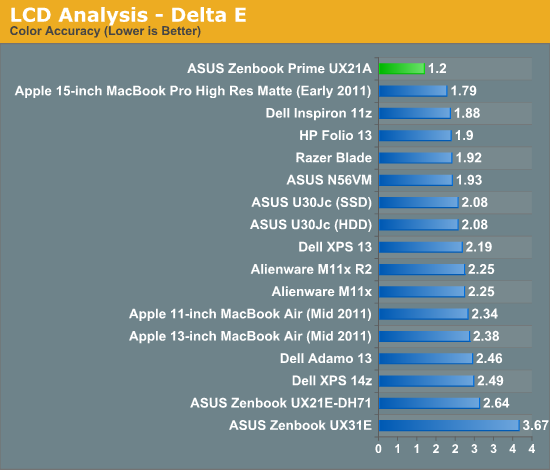 Color gamut is shy of the MacBook Pro but much better than the previous Zenbook and the MacBook Air: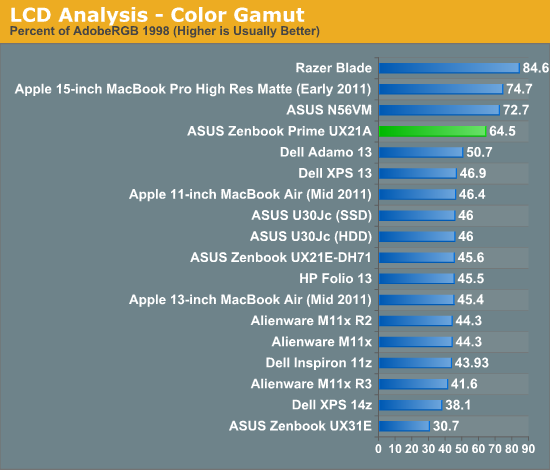 Size is definitely an issue here. While I think the 1920 x 1080 panel will be a very good fit for the 13.3-inch UX31, there's a smaller subset of folks who are going to appreciate it in the 11.6-inch UX21. Personally I think it's fine but at 189 PPI the 11-inch Zenbook Prime is going to be a tough sell for those who have a tough time looking at small text.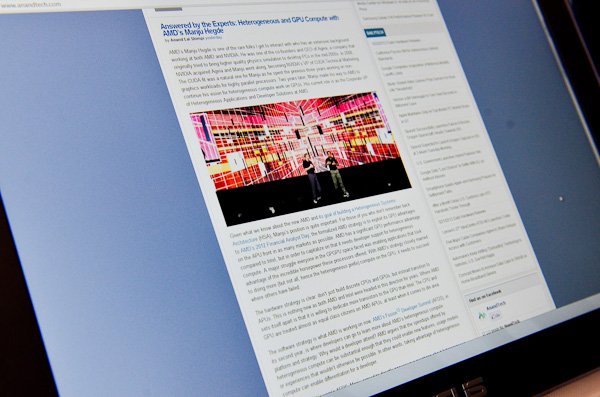 Text on the 11-inch 1080p panel
ASUS' solution is to ship the UX21 with Windows set to 125% DPI scaling by default, unfortunately most applications (including many of Microsoft's own) don't deal with non-integer DPI scaling very well.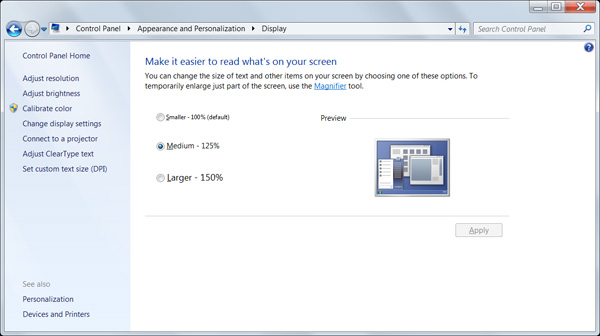 Here's what the default desktop looks like at 125%: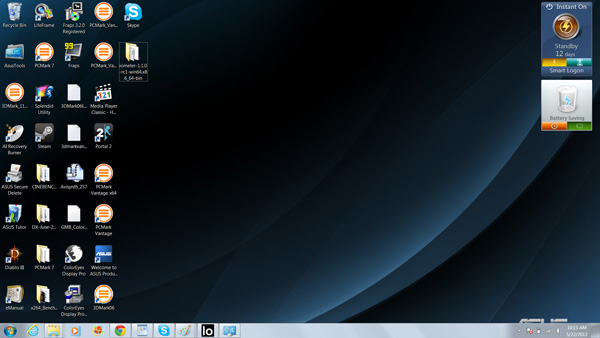 And here are examples of applications that don't behave well with Windows 7's DPI scaling: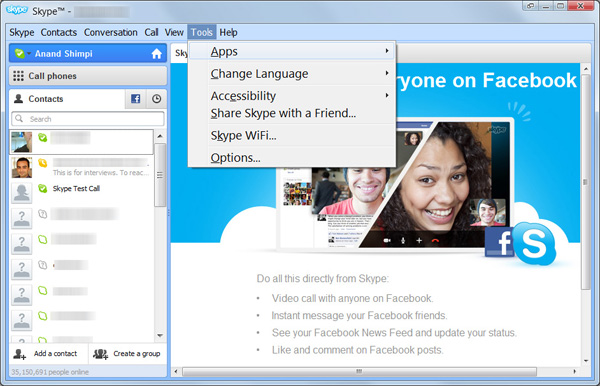 In Skype, some text elements are tiny while others are huge. PCMark Vantage is an example of where you see this as well: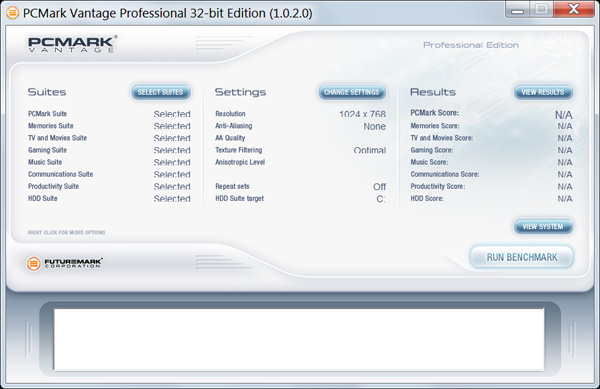 Here the scaled text actually can't fit in the area allocated for it, while the rest of the text is entirely too small.
There's not much you can do to work around this today with Windows 7. You're either going to have really small text or have to deal with funny scaling. This is unfortunately a major downside to not controlling the OS layer, ASUS is at the mercy of Microsoft to get scaling for displays with high pixel densities right. Windows 8 should be better in this regard but I ran out of time to try it out on the Zenbook Prime before the embargo lift.