The Drives and Internal Architecture
The SF-2281 controller features eight NAND channels, although it can pipeline multiple requests on each channel. The 60GB and 120GB drives both feature eight NAND packages with one 8GB die and two 8GB die per package, respectively. That works out to be 64GiB of NAND on the 60GB drive, and 128GiB of NAND on the 120GB drive. RAISE is disabled on both of these drives, all spare area is dedicated for the replacement of bad blocks as well as garbage collection/block recycling.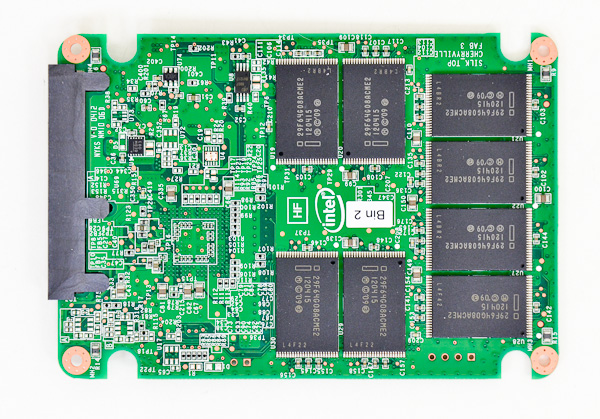 Intel's SSD 330 60GB, all NAND appears on one side of the PCB
The 180GB drive on the other hand uses twelve NAND packages, with two 8GB 25nm MLC die per package. The math works out to be 192GiB of NAND. SandForce's redundant NAND technology (RAISE) is enabled on the 180GB drive, so the extra spare area is divided between NAND failure coverage as well as traditional garbage collection/bad block replacement. Note the non-multiple-of-eight NAND configuration poses a bit of a challenge for extracting peak performance out of the drive, however it's still able to deliver a tangible advantage over the 120GB version. It's possible that Intel still routes all 8 channels to NAND die and simply sacrifices pipelining of requests on some of the channels.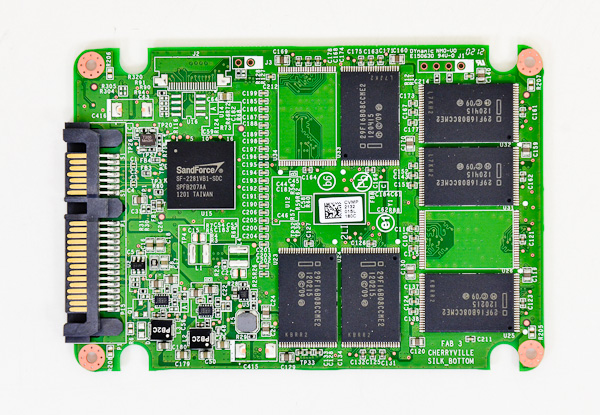 Intel's 180GB SSD 330 features twelve NAND packages (6 on each side)

In the case of all of the Intel SSD 330 models, the SF-2281 controller is cooled by a thermal pad that helps dissipate heat across the SSD's metal chassis. All 330s are 9.5mm thick without any external removable spacer, which sets these drives apart from most Intel SSDs. Strangely enough, the plastic spacer that's normally on the outside of the drive is actually located on the inside of the 330, although it's not actually responsible for the thicker form factor. I'm not sure why, but it's in there.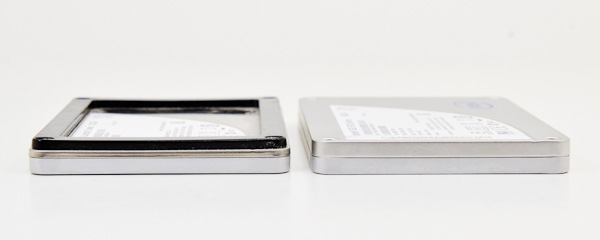 Typical 9.5mm Intel SSD (left) vs. 9.5mm Intel SSD 330 (right)
The Bundle
The standard 330 bundle comes with a molex to SATA power adapter, a SATA cable, a 2.5" to 3.5" drive sled and a link to download Intel's Data Migration Software (powered by Acronis).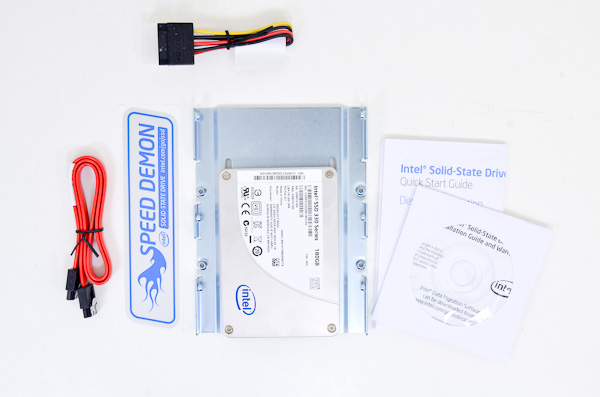 As the 330 isn't targeted at OEMs, I'm not sure if we'll see standalone drives sold without the bundle. As of now this is the only way to get the 330.